'Frankly, I'm Underwhelmed.' How Apple's New Credit Card Compares to Its Competition, According to a Credit Expert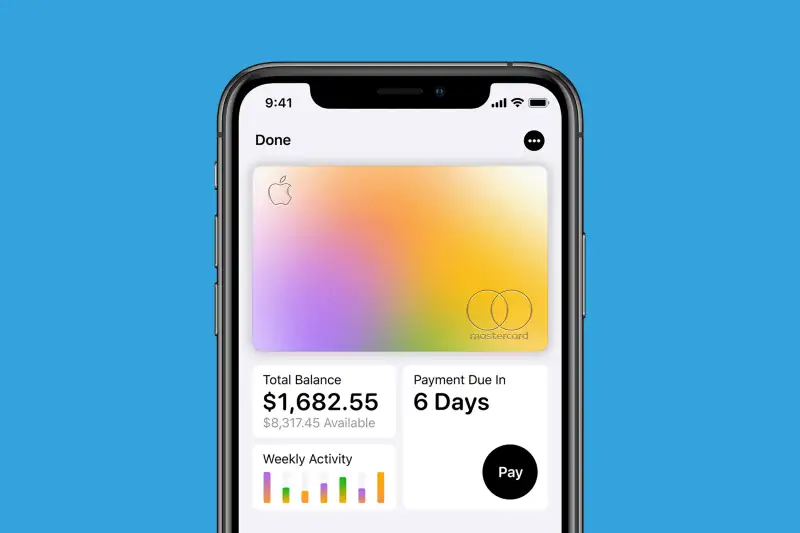 Apple is getting plenty of buzz for it's new credit card. In reality, there are several better options on the market – especially when it comes to cash back rewards.

In widely covered event Monday, the Cupertino, Calif., tech giant unveiled the 'Apple card,' bragging that it "transforms the entire credit card experience." The card, launched in partnership with Mastercard and Goldman Sachs, and targeted mainly to iPhone users, will be launched this summer.

The card is notably built into the iPhone's Apple Wallet app, and customers also have the option to get a physical titanium card for transactions with merchants that don't yet accept digital payments.
Apple Card Features
"Because this card is so integrated with Apple Pay, you need to be an iPhone user to maximize your benefits," says CreditCards.com analyst Ted Rossman. In contrast, you don't need to use Uber to get cash back from the Uber Visa card – which offers 4% back at restaurants, he points out. "Apple could have made a similar push for a broader customer base but did not."
The card also offers a number of new security and money-management features. With no number, security code, expiration date or signature on the titanium card, will be more secure than other physical credit cards, Apple claims. The company said their card offers "a new level of privacy and security," both because Apple isn't tracking user transactions and because Goldman Sachs has agreed not to sell or share user data.
The card's supporting app will help consumers manage their money and debt by categorizing purchases. In addition to real-time views of your latest transactions, the card uses Apple Maps to provide merchant names and locations. Another big selling point: The Apple Card has no annual, late, international, or over-the-limit fees. Customers will still have to pay interest, but Apple said that rates charged will be "among the lowest" in the industry.
Underwhelming Rewards
While the company touted its first credit card as a game changer, some analysts are not so sure. Especially when it comes to rewards, Apple's offering appears to be underwhelming compared to others on the market: You'll earn 3% cash back on Apple purchases, 2% on Apple Pay purchases, and 1% cash back on physical purchases with the titanium card.
But to be sure, although Apple Pay is gaining popularity, it is not widespread. That means for most transactions, customers will only get the 1% cash back for using the physical card. And although the offered 2% back on Apple Pay is slightly higher, it is by no means the highest in the market. For example, U.S. Bank, with its Altitude Reserve Visa Infinite card (3% cash back on mobile wallet spending), actually offers better Apple Pay rewards than Apple does on their own credit card.
"Frankly, I'm underwhelmed. This card will get a lot of headlines, but its bark is greater than its bite," says Rossman. "People will sign up for it, but that will be mostly because they love Apple, not because this card is better than anything that already exists."
So what are the better alternatives, if Apple's cash back offerings are only mediocre? Several winners of Money's Best Credit Cards ranking actually offer better rates.
Best Cash Back Rewards
For those looking to maximize cash back, the Citi Double Cash card is an easy-to-use, 2% cash back card with no fees – and that's cash back on everything, not just Apple Pay purchases.
Best Travel Rewards
For travelers, the Chase Sapphire Reserve card is also a much better option: it has 3% cash back spent on travel and dining, 1% cash back elsewhere, and an additional slew of travel credit offerings. Chase's Sapphire card also went viral by luring new customers with lucrative sign-up bonuses, something which the Apple Card has noticeably refrained from doing.