New Home Sales Hit 7-Year High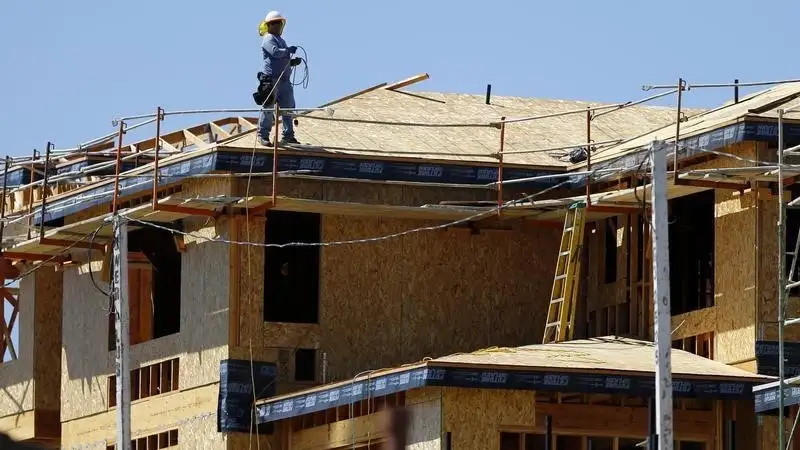 New U.S. single-family home sales increased in May to a more than seven-year high, further brightening the outlook for the housing market and the broader economy.
The Commerce Department said on Tuesday sales rose 2.2% to a seasonally adjusted annual rate of 546,000 units, the highest level since February 2008. April's sales pace was revised up to 534,000 units from the previously reported 517,000 units.
Economists polled by Reuters had forecast new home sales, which account for 9.3% of the market, rising to a 525,000-unit pace last month.
The report came on the heels of a report on Monday showing home resales in May surged to a 5-1/2-year high. Data last week also showed building permits at near an eight-year peak in May and homebuilders were the most optimistic in nine months in June.
The new home sales report added to strong retail sales, consumer sentiment and employment data in suggesting the economy was gaining speed in the second quarter after output slumped at the start of the year.
Housing is being buoyed by a strengthening jobs market and steps by the government to ease lending conditions for first-time buyers through Fannie Mae and Freddie Mac, the mortgage finance companies it controls. Young adults who are setting up their own households also are lending support.
New homes sales surged 87.5% in the Northeast, the largest increase since July 2012. Sales increased 13.1 percent in the West, the biggest gain in nine months. Sales fell 4.3% in the South and were down 5.7% in the Midwest.
The stock of new houses for sale was unchanged at 206,000 last month. Supply remains less than half of what it was at the height of the housing boom, good news for home builders who will need to ramp up construction.
At May's sales pace it would take 4.5 months to clear the supply of houses on the market, down from 4.6 months in April.