Tire Sales Are Heating Up – Here's How to Get the Best Deal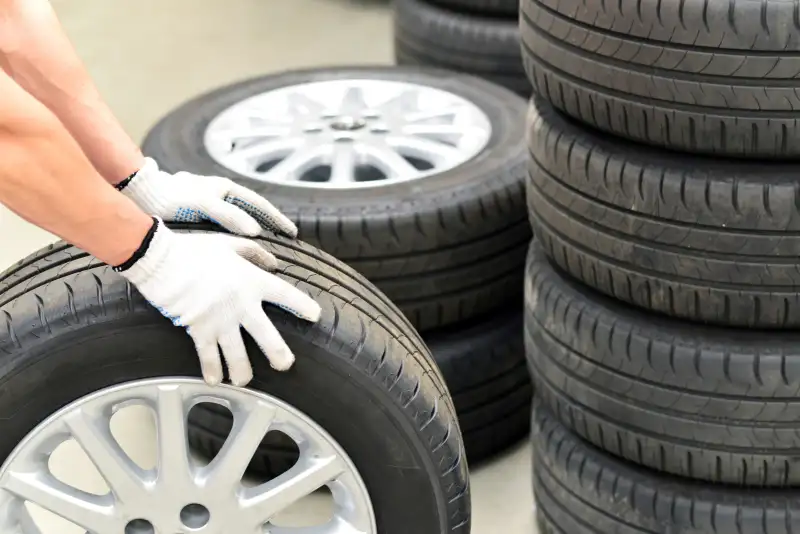 If a DIY vehicle safety check shows you need new tires, now's the time to take advantage of manufacturer and retailer deals, which range from "buy three, get one free" to rebates via prepaid debit cards.
Still, it's tough to know how—or where—to get the best deal on replacement tires for your vehicle. To help cut down on confusion, use these pointers from Consumer Reports:
Check online first. The easiest way to find out what models are available to fit your car is to do your research at the online retailers. Prices vary by model and type, but also by size—expect to pay more for larger size tires. Look at multiple websites to compare prices, including for add-ons like shipping fees and any applicable sales taxes. To determine your real cost, get an estimate of how much it would cost to install tires at a local store.
Next, look locally. Call around to tire shops and dealers in your area, and ask if they can get the tire you want while matching—or bettering—the online retail price. Bring in the online price or show it to the retailer using your mobile device to prove you are not bluffing. You'll want the retailer to give you the out-the-door price, including tire cost, mounting, balancing, wheel alignment, and any fee for disposal of your old tires.
Ask for freebies. Local shops might offer some perks such as lifetime tire rotations and road-hazard warranty coverage. That could be a differentiator for many consumers.
Read More: Best cars for making it to 200,000 miles
Get it how you want it. The convenience of shopping can sway how you buy tires. We found an online retailer, a big-box store, and a local retailer would all order the tire we wanted, and arrange an appointment to have the tires installed—our down time was less than an hour, and painless, at each retailer.
Many of the promotions end in early summer, but new sales and good buys can be had all year long if you do your homework shop around.
Read More: The most reliable laptops
Choose the Best Place to Buy
Consumers have all sorts of places to shop for tires nowadays. Of course, you should check out our tire Ratings to determine what tire to buy based on your performance and traction priorities. Then you have to figure out where to shop:
Independent tire stores
Big box stores like Walmart and Sears
Warehouse stores like Sam's Club and Costco
Company owned tire stores like Firestone Complete AutoCare and Goodyear Auto Service
Internet retailers like TireRack and Discount Tire Direct.
Despite the bewildering retail choices, a good buy can be had at anyone of these outlets.
Tip: Make sure when comparing prices that you factor the complete cost of new tires, including installation.
If you haven't checked your tires recently, do so before heading out on a road trip. Here's what to look for.
Read More: 12 hospitals you might want to avoid
Check the Tread
It's important to determine how quickly you need to replace your tires. If you have about 4/32" tread left in any one major groove, you have some time to shop for the best deal. If the tread depth is just 2/32", you need new tires now. Consequently, you might not have the luxury of getting the best deal or the tire you want.
Check the tread depth with a quarter (shown below), with the distance between the top of George Washington's head to the edge of the coin being about 4/32". Use a penny to see whether your tires are truly worn out. They are if the distance between the top of Lincoln's head to the edge of the coin is 2/32" or less.
Tip: Replace all four tires at a time. Running mismatched tires on front and rear axles can affect ride and handling.
Know the Right Tire Size
Check the tire placard typically found on the driver's door jamb of your car for the recommended size tire. Additional information is often available in your vehicle's owner's manual.
Tip: For optimum overall performance, replace your tires with ones of the same size and speed rating.
Consumer Reports has no relationship with any advertisers on this website. This article originally appeared in Consumer Reports.