North Carolina's Anti-LGBT Law Is Costing the State Hundreds of Millions of Dollars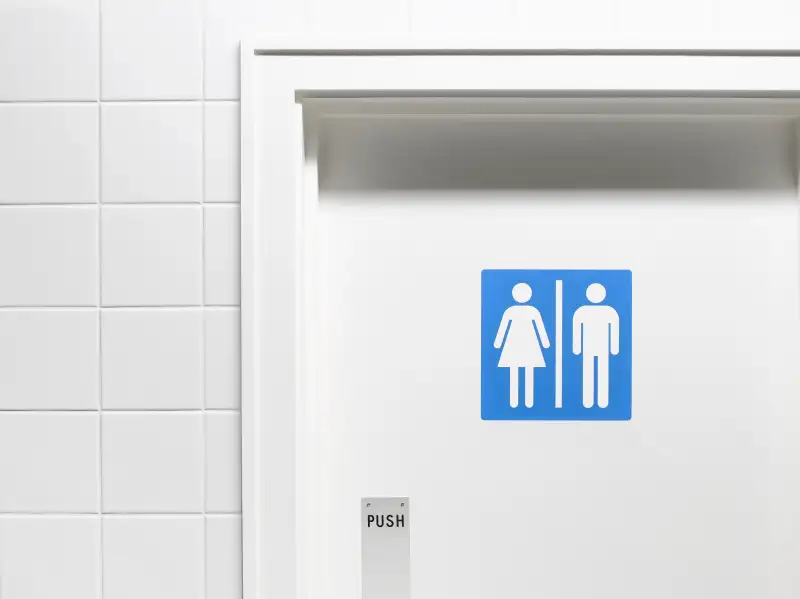 Back in March, North Carolina passed HB2, a controversial law that bans transgender people from using the public bathroom of their choosing; instead they must use the bathroom of the gender on their birth certificate. The backlash was swift and loud, with progressives calling the s0-called "bathroom bill" discriminatory at best, potentially life-threatening at worst.
But it wasn't just liberal commenters on Twitter who were outraged: Business leaders, entertainers, and the federal government quickly condemned the law as well. Tech giants announced they would no longer be expanding operations in the state, and a number of high profile sporting events were pulled as well.
While not all costs of the bill are known, Wired has added up the fines and missed business opportunities that can be verified and estimates the cost at over $395 million.
First, legal fees: The federal government is suing North Carolina, and the Associated Press puts the state's current legal fee tab at more than $176,000 and climbing. And taxpayers are on the hook for the cost. In June, state lawmakers pulled $500,000 from a disaster relief fund to cover Republican Governor Pat McCrory's legal expenses related to defending the bill.
Second, a number of sporting events have been cancelled. The most visible was the 2017 NBA All-Star game, which was slated to occur in Charlotte before the bill was passed. The NBA has pulled it from the state, costing North Carolina an estimated $100 million. The NCAA and ACC also announced they would move their championship games, leading to an estimated collective loss of $91.4 million.
Read Next: Charlotte Will Pay a Huge Price for Losing the NBA All-Star Game
Third, the law is also an affront to the values of many businesses—particularly tech companies—that are pulling investments out of the state. According to Wired, boycotts and pullouts have cost almost $88 million, per a report from the Center for American Progress. That includes Lionsgate, which stopped filming a new Hulu show in Charlotte as a result. Companies ranging from American Airlines to Facebook to ESPN condemned the law. "North Carolinians lost $58.3 million when PayPal and an 'unnamed tech company' canceled their planned expansions to the state," writes Emma Grey Ellis in Wired, not to mention hundreds of highly compensated jobs.
Fourth, tourism has faltered. Bruce Springsteen canceling his concert in April was the most visible act in this category (estimates put the economic loss at $700,000 for that event alone), but the cancellation of conferences and other events have led to a $109.4 million loss for the state's biggest cities, according to tourism agencies cited in Wired.