Only One Major Company Is Still Giving Discounts to NRA Members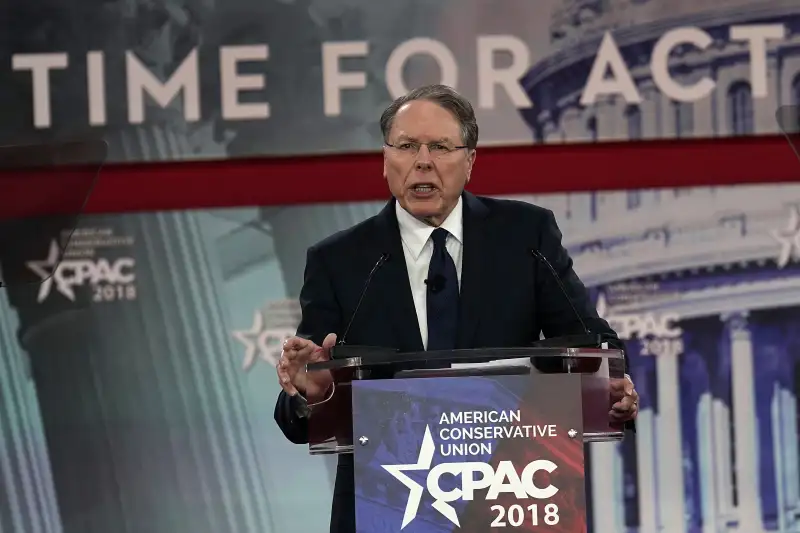 Several major companies have cut ties with the National Rifle Association over the last week, leaving one household name standing alone: FedEx.
Brands that have ended discount programs and other perks for NRA members in the wake of the deadly Florida school shooting include Enterprise Holdings, which owns the Enterprise, Alamo, and National rental car brands, as well as First National Bank of Omaha, Hertz, MetLife, Symantec, Chubb, SimpliSafe, Delta, and United Airlines.
Thus far, however, FedEx has not made any changes to its partnership with the NRA, making the shipping company one of the most notable companies not to do so. The carrier's FedEx Advantage discount program is still available to members of the NRA Business Alliance, and the NRA still lists FedEx discounts among the benefits of joining its business association. The program provides a variety of discounts on FedEx services, ranging from 18% off on select FedEx Express international shipping to 26% off select FedEx Express shipping within the U.S.
UPDATE: Several hours after Money published this story, FedEx released a statement addressing its NRA discount program. "We strongly support the constitutional right of U.S. citizens to own firearms subject to appropriate background checks," the statement said. Still, FedEx stressed that its views are different from the NRA, and that "FedEx opposes assault rifles being in the hands of civilians." Nonetheless, FedEx said that the "NRA is one of hundreds of organizations in our alliances/association Marketing program whose members receive discounted rates for FedEx shipping," and that it would not be changing the NRA discount program.
As more and more companies decide to end their NRA partnerships, FedEx has found itself singled out and threatened with boycotts. "I encourage you not to use FedEx so long as it's comfortable siding with the N.R.A.," New York Times' columnist David Leonhardt wrote this week.
David Hogg, the survivor of the Marjory Stoneman Douglas High School shooting in Parkland, Florida, who has been one of the most outspoken student supporters of gun control, called for a FedEx boycott in a tweet sent out on Monday.
FedEx is not the only company retaining its business relationship with the NRA, but it is the most well known to have an NRA discount available right now. The progressive site ThinkProgress, which has been tracking NRA partnerships, reports that a handful of other companies, including eHealth, Lockton, LifeLine Screening, Life Insurance Central, HotelPlanner.com, and Vinesse Wines still provide special discounts and benefits for NRA members.
Gun-control advocates aren't limiting their campaigns to businesses merely with NRA discounts. They are also pushing for businesses to cut all ties with the NRA, including streaming TV services that include NRATV in their packages. Moms Demand Action for Gun Sense in America, a nonprofit nonpartisan group calling for "new and stronger gun laws and policies to protect our children," issued a press release late last week declaring the NRA channel "dangerous and violence-inciting propaganda," and calling for Apple, Amazon, Google, and Roku to dump NRATV from their streaming TV packages.
Some, including the Parkland student David Hogg, say that people should cancel their Amazon Prime memberships to pressure Amazon into cutting NRATV from its streaming video service.
Over the weekend, the NRA released a statement criticizing companies that cut ties with the gun-rights group for "cowardice," and saying that neither it nor any of its five million "law-abiding members" had anything to do with the "failures" that led to the Florida school shooting. "Despite that, some corporations have decided to punish NRA membership in a shameful display of political and civic cowardice," the statement said.
What's more, the NRA stated: "The loss of a discount will neither scare nor distract one single NRA member from our mission to stand and defend the individual freedoms that have always made America the greatest nation in the world."