Obamacare Premiums to Increase by Double Digits in 2017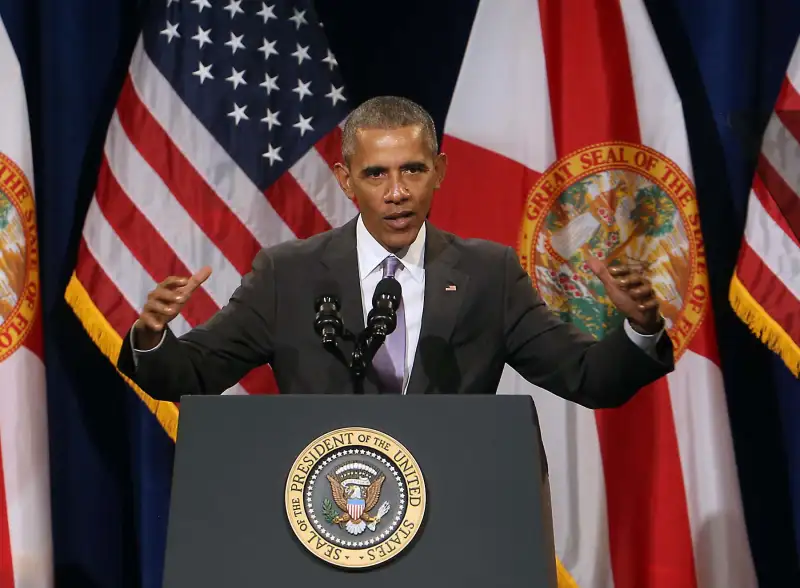 Miami Herald—TNS via Getty Images
Health insurance premiums under the Affordable Care Act will rise sharply in 2017. A report out Monday from the Department of Health & Human Services finds that the average cost for the benchmark silver plan will experience a 22% hike.
The benchmark silver plan will cost an average of $296 per month next year. The amount the majority of customers will pay will be far below that, however, once subsidies are taken into account, on average less than $100 per month, according to officials. The federal government estimates that 84% of people who purchase insurance through the marketplace qualify for a tax credit, and that millions more are eligible.
As CNN Money notes, there is wide variation by state. "In Arizona, the benchmark plan's average premium will increase 116% in 2017...In Indiana, the benchmark plan will be 3% cheaper."
Read Next: When Is Open Enrollment for Obamacare?
The Obama administration also acknowledged that many counties will have just one insurer option.
In 2015, the second year of the marketplace, average premiums for the second-lowest cost silver plan increased only 2%, and this year they increased 7%. This year, marketplace premiums are increasing more than they have the past two years. The report notes that "Marketplace rates through 2016 remained 12 to 20 percent below initial projections from the independent Congressional Budget Office."
Open enrollment begins Nov. 1, and enrollees must pick a plan by Dec. 15 to be covered starting Jan. 1. The last day to sign up is Jan. 31, 2017. For tips on how to save on a plan, check out our guide to shopping this year.