Save up to 50% on These Office Products That Reviewers Say Are 100% Worth the Money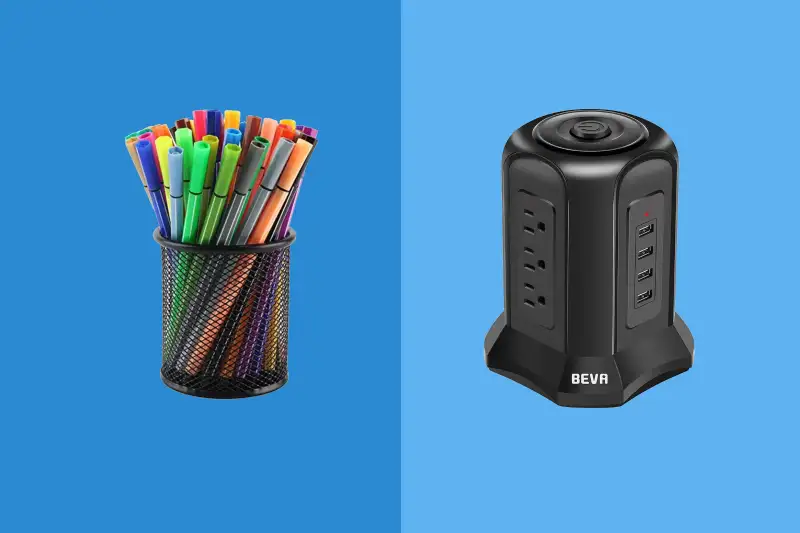 Let's face it: office work can be dull and monotonous. But, if you've got the right tools and equipment, you can turn any boring office job into an exciting and enjoyable day. And, thanks to some fantastic deals, the right office must-haves are now 50% off — so there's no better time to give your workspace a well-deserved upgrade.
We've found some of the best office must-haves that you can get at 50% off on Amazon right now. Whether you're looking for a comfortable chair cushion, a footrest for your legs, or a laptop stand to keep the screen at eye level, this office sale has everything you need to crush your 2023 goals!
Leather Desk Pad Protector: $13.99 (was $16.99)
Desk Organizers and Accessories: $22.59 (was $35.00)
Bliss Collections Daily Planner: $13.99 (was $15.99)
iBayam Colored Planner Pens: $8.99
HÄNS Swipe Screen Cleaner: $16.95
ColorCoral Universal Dust Cleaning Gel: $6.99 (was $11.99)
Power Strip Tower Surge Protector: $23.99 (was $32.99)
Soundance Laptop Stand: $19.64 (was $39.99)
ComfiLife Foot Rest for Under Desk: $39.85 (was $59.95)
ComfiLife Gel Enhanced Seat Cushion: $49.95 (was $59.95)