The Older You Get, the Less Likely You'll Be Approved for a Mortgage: Study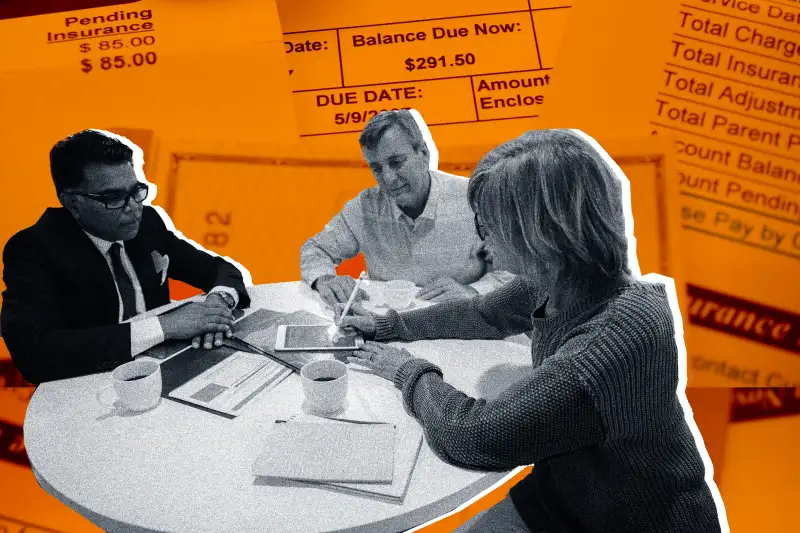 Eddie Lee / Money; Getty Images
Older homebuyers are more likely to be rejected than younger ones while they apply for a mortgage.
That's according to a new report from the Center for Retirement Research at Boston College. The report is based on a study by Natee Amornsiripanitch, an economist at the Federal Reserve Bank of Philadelphia, that was released last year.
What the data says
Using data on 5 million rate-and-term refinance applications — a type of refinancing that allows borrowers to replace their loan with one with better terms — from single borrowers between 2018 and 2020, Amornsiripanitch found that a mortgage buyer is more likely to get rejected the older they are. That held true across different lenders and different types of mortgages.
Borrowers between the ages of 60 and 69 were 1.54 percentage points more likely to be rejected than younger borrowers (specifically, those between the ages of 18 and 24).
Borrowers over age 70 were 2.7 percentage points more likely to be rejected.
Across all borrowers, the rejection rate was 17.5%.
The study also found that older men are more likely to be rejected than older women.
What the experts say
Amornsiripanitch pointed to several factors that could account for the disparity, including the fact that older borrowers are more likely to die than younger borrowers, potentially leaving a loan to be paid off early by the borrower's estate or sending it into foreclosure.
He acknowledged that while age-based discrimination may also play a role, the relationship between age and rejection is not causal.
While lenders are generally prohibited from determining a borrower's creditworthiness based on age alone, the retirement research center notes that in some circumstances, lenders are allowed to take age into account. So the study results don't necessarily mean that lenders are violating the law by discriminating against older borrowers.
Advice from Money
There are lots of steps potential homebuyers can take to ensure they qualify for a mortgage. You can start by reducing your debt and by making sure your credit is in good shape.
More from Money:
6 Hacks to Get Around Sky-High Mortgage Rates
How to Buy a Home When Mortgage Rates Are So Volatile
Specialty Mortgage Products Promise Lower Rates and Fees — but Are They Safe?