The Financial Challenges of Solo Parenting After 40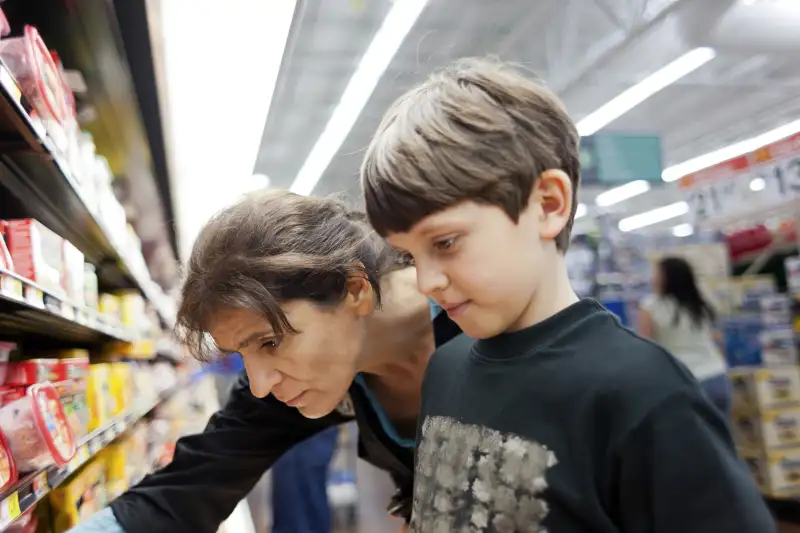 Monica Kipiniak doesn't think of herself as a statistic. She just thinks of herself as a doting mom.
The 46-year-old attorney from Brooklyn, N.Y. is indeed part of a societal trend: Single women by choice having kids past the age of 40.
"It used to be seen as such a radical thing," says Kipiniak, mom to a 10-year-old son and a six-year-old daughter. "But now it's almost commonplace. If somebody's not married by the age of 40, and they want children, they just go ahead and do it."
Indeed, the numbers bear out her observations. Birth rates for unmarried women over 40 have been heading up in recent years, according to new data compiled by the National Center for Health Statistics, a division of the Centers for Disease Control.
In fact, in 2012, the rate was a full 29% higher than just five years earlier.
The reason why that figure leaps out: In other age groups, the rate of births to unmarried women has been heading in the exact opposite direction.
"The gist of the report was that nonmarital childbearing has declined recently," says Sally Curtin, a statistician and the report's co-author. "For all women under age 35, rates are down."
A Costly Endeavor
To be sure, 'unmarried' can mean a lot of different things. It can mean single and never-married, or divorced, or coupled and co-habiting but not yet hitched.
What is common to many over-40 single parents: the financial challenges involved.
"There's no question that raising two kids by myself in New York City is a struggle," says Kipiniak, who had children via anonymous sperm donor. "Often I'm flying by the seat of my pants, waiting at the end of the month for checks to come in."
After all, according to the U.S. Department of Agriculture, a middle-income family having a child in 2013 will lay out more than $240,000 before the kid turns 18. And that's not even including college.
Such costs are obviously towering, even for married couples comprised of two earners. For single parents who are raising a child on their own, the challenges can be even more formidable.
Financial planner Carolyn Ozcan of Ithaka Financial Planning in Mattapoisett, Mass. helps many clients in this position and has tabulated some of the costs.
In-vitro fertilization, for moms who choose that route: $15,000 per cycle, sometimes requiring multiple cycles, which may or may not be covered by insurance.
Adoption: between $10,000 and $40,000.
Daycare or nannies, since working singles may not have partners to help cover childcare gaps: between $1,000 and $2,500 per month.
That means many single-mothers-by-choice are facing unique and significant costs right out of the gate. As a result, Ozcan says they need to be hyper-vigilant when it comes to planning and budgeting.
"A woman planning for single motherhood should have a sizable emergency fund," Ozcan says. "I would recommend a year's worth of living expenses, including childcare expenses in case of job loss or extended illness."
Another tip from Ozcan: Secure disability insurance. It tends to be inexpensive if acquired through a workplace plan, and rather pricey for individuals ($200 to $500 per month), but well worth it in the long run.
"The worst nightmare is for the mother to get an illness or injury that prevents her from working," Ozcan says. "If she could not work for years or ever again, she needs to have to have income protection to provide for herself and her child."
What's Behind the Numbers
So what's behind the baby blitz among over-40 singles? A combination of medical advances and lessened social stigma of having a baby outside of marriage make middle-age childbearing more prevalent than in the past.
It's also true that those who feel prepared for such a challenge are those who have been able to accumulate some financial resources, and are still in the prime of their careers.
"There is now less stigma overall linked with births outside of marriage," says Jennifer Manlove, a senior research scientist at the Bethesda, Md.-based research center Child Trends.
"Nonmarital births are becoming increasingly normative," Manlove says. "And some of the largest increases have been to the most advantaged women - older women, white women, and more educated women."
Even pop culture has been helping to expand traditional images of motherhood, with boldface names like Sandra Bullock and Charlize Theron raising kids as single moms.
One key difference: Hollywood stars tend to have massive financial resources at their disposal. For regular folks like Monica Kipiniak, to achieve her dream of motherhood, it's been much more of a financial hill to climb.
"But one of the great things about becoming an older mom is that you're so grateful for it and love every moment," Kipiniak says.
More on the cost of raising a child: