Oprah Winfrey Left Money All Over Her Hotel Room for One Lucky Housekeeper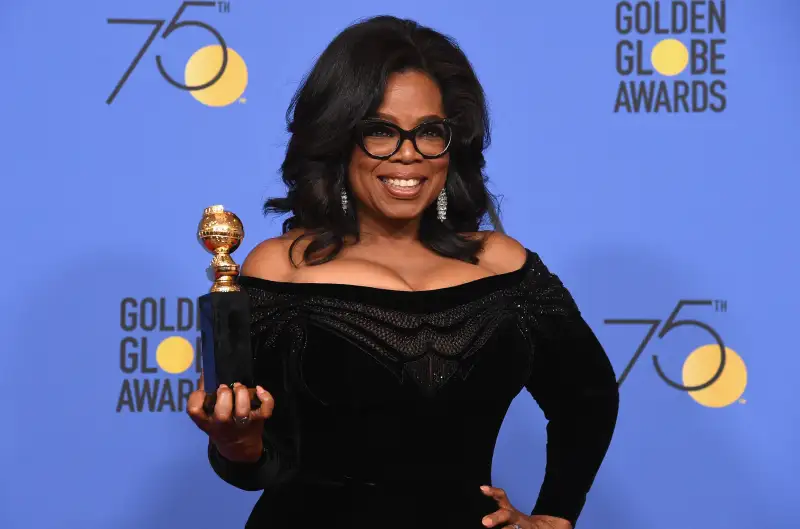 Kevork Djansezian/NBC—NBCU Photo Bank via Getty Images via Getty Images
Oprah Winfrey had a special surprise for a lucky housekeeper recently.
The A Wrinkle in Time actress and media mogul, 64, tells PEOPLE in the latest cover story that she came up with a new way to tip her housekeeper that would keep the surprises coming.
"This made me so happy recently: People never leave money for the housekeepers in a hotel," Winfreys says in the new issue. "I usually just leave the money on the pillow, but this time I put it all over the room: under the desk, on the counter with the M&Ms, in the shower. As I was leaving, I was like, "Somebody is going to be happy today, yes!' "
Watch People Cover Story: Oprah Winfrey, available now, on PeopleTV. Go to PeopleTV.com, or download the PeopleTV app on your favorite mobile or connected TV device. And look for PEOPLE's new special edition, The Complete Guide to 'A Wrinkle in Time,' with exclusive photos and interviews with all the stars, available March 2 wherever magazines are sold.
The surprise isn't out of the ordinary for the former talk show host, famous for often giving her audience lavish gifts. The mogul says making people happy is something she thinks about regularly.
"Nothing makes me happier than to see other people in their purest moments of joy. Sometimes, honest to goodness, I'm just sitting around thinking, 'What could I do to make somebody feel really good today?' " she says. "To be able to do that for somebody, that's one of the great joys of my life."
A Wrinkle in Time, also starring Reese Witherspoon, Mindy Kaling and Storm Reid, is out in theaters March 9.