Academy Award Nominees Get This Insane $100,000 Swag Bag. See What's Inside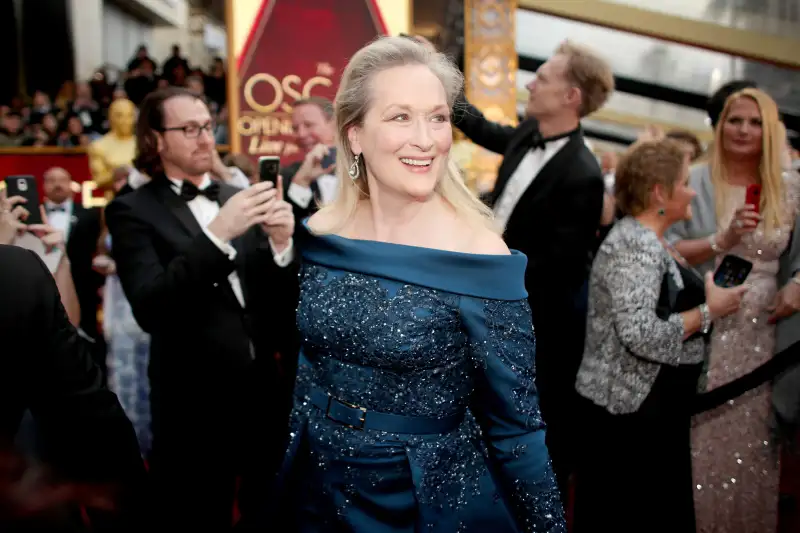 Christopher Polk—Getty Images
Those in the movie business get the unique perk of not only earning millions for a starring role, but also receiving hundreds of thousands of dollars worth of free and extravagant gifts.
That is particularly true for some Academy Award nominees who, whether they take home a statue or not, receive an Oscars gift bag worth more than $100,000. This year, the extravagant Oscars gift bag includes trips to Greece, Zanzibar, Hawaii and Tanzania, a diamond necklace and a 23andMe genetic testing kit. The gift bag also keeps with the Hollywood stereotype, offering personal training sessions, weight-loss supplements, a "gum rejuvenation" dental appointment and skincare procedures.
The lavish gift bag comes from Distinctive Assets, a Los Angeles-based marketing company that has given nominees handouts unaffiliated with the Academy for 16 years. But not all nominees get them. Only those nominated for acting roles like Timothée Chalamet, Octavia Spencer, Daniel Kaluuya and Meryl Streep, as well as nominees for Best Director like Greta Gerwig and Guillermo del Toro, will receive them.
Before the 2018 Academy Awards begin, take a look at the most extravagant items in the gift bags and how much they likely cost.
A 12-Night Trip to Zanzibar and Tanzania
The luxurious trip for two appears to be tailor-made for high-profile actors, with private meals and a private safari guide throughout the journey, according to Distinctive Assets. The nominees and their guests will also be able to go horseback riding, snorkeling, take walking safaris, take chef-guided cooking lessons, and more. Similar trips from International Expeditions cost upwards of $11,300 per person.
A Week's Worth of Spa Treatments
Among the many spa treatments at Golden Door, just one 90-minute deep-tissue massage is $245. And with a week's worth of spa treatments, that value could skyrocket to more than $1,000.
23andMe DNA Testing Kit
The ancestry report kit costs $99, while the ancestry report and health features package costs $199.
A Six-Night Trip in Hawaii
A six-night stay at the Koloa Landing Resort at Poipu in Hawaii in a one-bedroom luxury villa would cost around $500 per night, totaling to $3,000 for a six-night trip.
Ten Personal Training Sessions
Nominees also get 10 personal training sessions with celebrity personal trainer Alexis Seletzky. According to Women's Health, depending on the trainer, personal training sessions could cost up to $500 per hour. (Seletzky did not respond immediately to a request for comment from Money.)
A Stay at a Luxurious Greek Resort
One night at Avaton Luxury Villas Resort in Halkidiki, Greece, costs more than $460 per night.
Color-Changing Lipstick
The color-changing lipstick, sold by New Mexico-based make-up brand Blush & Whimsey, sells for $22.
Other highlights:
Chocolatines' chocolate "Chocouture Jewlery Box," worth $86
Hundreds of dollars worth of Le Cèline false eyelashes
My Magic Mud toothpaste, worth $20
Access to a new dating app called "NeverMissed" before it launches