What to Do When Out-of-Pocket Medical Costs Get Out of Control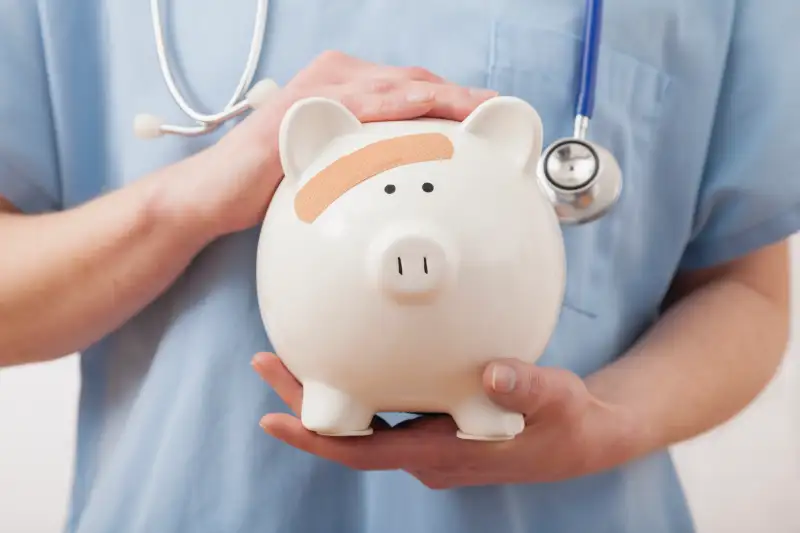 Vstock LLC—Getty Images/Tetra images RF
In an age when out-of-pocket costs for healthcare keep rising, you might take (small) comfort in the fact that insurers are required by the Affordable Care Act to provide a cap on how much a person is compelled to spend in a year.
When the annual out-of-pocket maximum kicks in, insurance starts to pay 100 percent of covered charges and the consumer is spared further co-pays.
What makes it complicated - and not all that reassuring - is that there are obscure rules about what counts toward the cap and what does not, and there are many different levels of caps depending on what type of plan you have.
Most Americans have a hard enough time understanding the fine print of premiums and deductibles without worrying that they will be among the 1 percent or so who have a serious health event that pushes them up against the cap, says Karen Pollitz, senior policy fellow at the Kaiser Family Foundation.
The most difficult part of the out-of-pocket max to understand is that the number applies only to in-network services. You could still owe your share for out-of-network services, which do not generally have a cap, said Pollitz.
The law sets an overall maximum cap of $7,150 for an individual in 2017, and double that for a family. However, many employer health plans have much lower targets than that - 14 percent of Americans are in a health plan with an out-of-pocket max of less than $2,000, according to KFF.
Read: How to Get the Obamacare Coverage You Need
Getting a health wake-up call changed Jaime Chiang's whole approach to health insurance last year, after she was the victim of a crime and suffered multiple injuries. Chiang had been a healthy Silicon Valley branding executive, not paying much attention to the fine print of her health insurance plan, in November 2015.
"I liked to have a plan that allowed me to see the doctors I wanted. Numbers didn't interest me," says Chiang, now 39.
When the first bill came, it was for $22,000 because the emergency room she was taken to was not in-network. While various insurance companies duked it out over who was responsible, Chiang still had to pay her share for the follow-up care she needed, which was extensive. Then she worried about what happened when she crossed into a new calendar year and hit a refreshed deductible and out-of-pocket maximum.
"It was creating a secondary trauma dealing with all the bills," she said.
Chiang ended up going to a medical billing advocate, Remedy, and is just now getting clear answers.
Many Americans struggle with medical bills even before reaching the max. A 2016 study by Guardian Life Insurance found that 60 percent of Americans could not pay a $3,000 medical bill.
Read: The Real Reason Losing Your Obamacare Health Plan Is So Frustrating
Out-of-pocket costs overall are rising much more quickly than other healthcare costs, says Emily Adrion, a lecturer on global health policy at the University of Edinburgh, who authored a study on costs that was released in June. From 2009 to 2013, out-of-pocket spending had an annual growth rate of 6.5 percent, while overall health spending rose just 3 percent a year in the same time frame.
"It's the back-end things you have to look at," says Adrion.
For consumers concerned about covering bills, there are supplemental insurance policies that some employers offer or can be purchased on the individual market. But KFF's Pollitz notes that consumers should be aware that these plans are not required by law to cover pre-existing conditions.
"If you had cancer before, they won't sell it to you," she said.
Consumers can also become more educated about what their policies cover and try to save accordingly. That's what Chiang is doing as she shops for a new health plan this year.
No matter how much more informed she is, however, she still feels that the process is set up to exclude her from the information she needs.
"I'm much more conscious now, but it's still a little bit of a gamble," Chiang said. "What do I think is going to happen, and how much money am I going to make and what do I need to feel safe? I'm aware, but I can't say I'm fully prepared."