What Happens If I Overcontribute to My Retirement Account?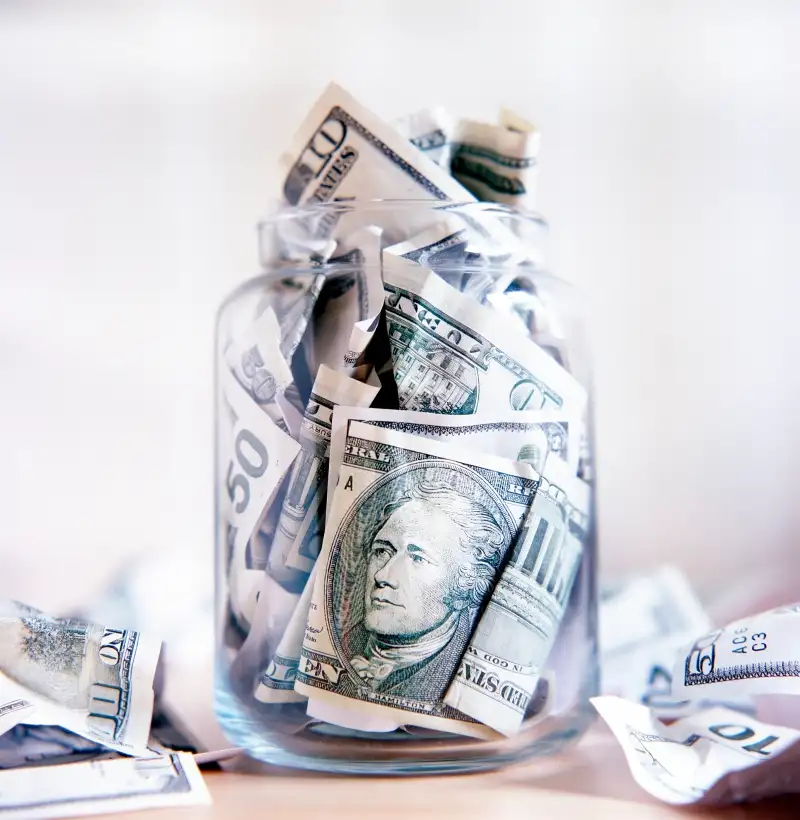 20407.000000—Getty Images
Using a 401(k) or an IRA can be a powerful, tax-advantaged way to save for retirement, because your investment grows tax-deferred, and the contributions you make now can help reduce your taxable income.
But the tax advantages are limited through caps on how much you can contribute to these accounts.
For 2015, the contribution limits are $18,000 for a 401(k) (plus an extra $6,000 in catch-up contributions if you're 50 or older) and $5,500 for IRAs (plus another $1,000 for those 50 and older).
Congress may set the limits, but generally, investors are responsible for sticking to them. So if you contribute more than the allowed amount in a given tax year, you potentially face IRS penalties and double taxation on your contributions.
Why So Many People Ask This Question: This is a more common issue for people who have IRAs because many employers have systems in place to prevent you from going over the 401(k) limit.
However, it is possible to overcontribute to a 401(k) if you change jobs and fail to inform your new employer of how much you contributed to your old 401(k) plan.
For IRAs, the onus is definitely greater on the individual to keep track of their contributions—and it can be easy for people to forget that they made a big contribution early in the year and then make a similarly large one later.
People who automate their IRA contributions might also miscalculate how much they are funneling into their account, only to find they've exceeded the limit at the end of the year.
What I Tell Them: If you contribute too much to a 401(k), the only way to correct the mistake is to have the plan administrator refund your extra contributions—known as excess deferrals—as well as any earnings on that money by the tax-filing deadline.
For excess deferrals made in 2015, the deadline is April 18, 2016, because of a federal holiday being observed on April 15.
Your excess deferral will then be reported as income in the year the contribution was made, while the earnings—or losses—will count toward your income in the year youreceived the refund.
So say you overcontributed $2,000 in 2015 and got your $2,100 refund in March 2016. The $2,000 would count toward your 2015 income, but the $100 in earnings would count toward your 2016 income.
What happens if you fail to meet the excess deferrals tax-filing deadline?
You will have to not only report your excess deferral as income for the year you made the contribution, but also pay taxes on it in the year you finally withdraw it. In other words, you'll get taxed twice on the same contribution.
For overcontributions to IRAs, you must also withdraw the excess contribution, plus earnings, by the same tax-filing deadline as for 401(k)s.
But if you discover the mistake only after you've already filed your tax return, you have two options.
Within the next six months, you can file an amended return—with the excess contribution, plus earnings, removed—by the filing-extension deadline of October 17, 2016.
Or you can leave the excess contributions in your IRA in order to carry them over toward next year's contribution limit—making sure, of course, to lower your ongoing IRA contributions to make room for the excess. However, you'll have to pay a 6% penalty (via Form 5329) per year on that excess until it's been absorbed or rectified.
The Bottom Line: While it doesn't seem like it should be difficult to correct an honest error, the reality is that overcontributing to your retirement accounts can wreak tax havoc if you don't act fast.
So once your realize your mistake, arrange to withdraw the excess contributions, and make sure you understand the tax implications on those withdrawals—ideally with the help of a tax professional."
LearnVest Planning Services is a registered investment adviser and subsidiary of LearnVest, Inc., that provides financial plans for its clients. Information shown is for illustrative purposes only and is not intended as investment, legal or tax planning advice. Please consult a financial adviser, attorney or tax specialist for advice specific to your financial situation. Unless specifically identified as such, the individuals interviewed or quoted in this piece are neither clients, employees nor affiliates of LearnVest Planning Services, and the views expressed are their own. LearnVest Planning Services and any third parties listed, linked to or otherwise appearing in this message are separate and unaffiliated and are not responsible for each other's products, services or policies.
More From LearnVest: