The Sneaky Way the New Overtime Rule Has Already Helped Workers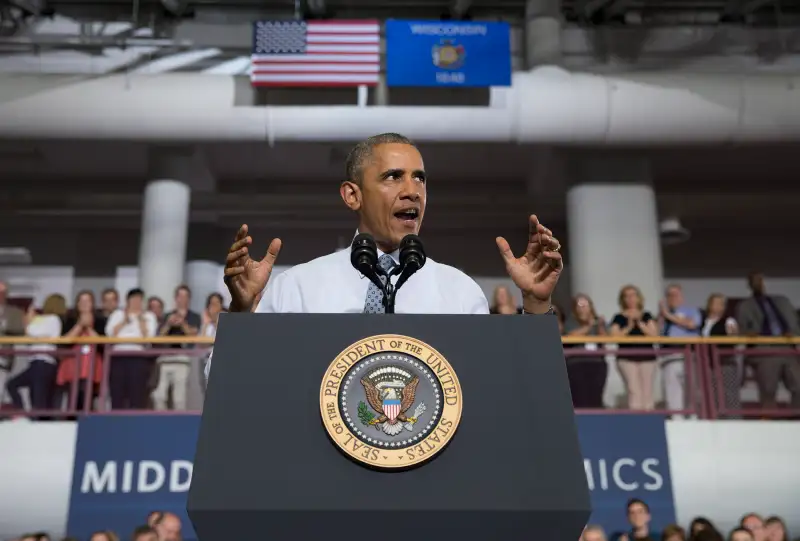 A new federal rule that was set to expand overtime pay starting last week ran into a brick wall in late November when a federal judge halted the process, ruling in favor of a group of plaintiffs suing to block the change.
Yet the Department of Labor rule, which would have made millions of Americans newly eligible for overtime pay, appears to have given workers an assist even without an official rollout.
That's because the Obama-backed rule would have guaranteed overtime for full-time salaried workers who earn up to $47,476 a year — more than double the current threshold of $23,660 a year — and many employers gave their workers a raise to avoid being on the hook for what could have been a greater amount of overtime pay.
In fact, research from PayScale found a sharp decrease this year in the number of U.S. workers earning less than $47,476. To get those numbers, the company says it analyzed a selection of jobs — with titles like operations supervisors, warehouse managers, and account executives — that often paid somewhere between the old overtime threshold and the new one. The share of workers in those jobs who top the new $47,476 limit is now 17.8% higher than last year, PayScale said.
In the months leading up to the expected Dec. 1 deadline, some employers bumped up a portion of their payroll to the expected salary threshold, according to Josh King, chief legal officer at the online legal services company Avvo. Others capped worker hours at 40 per week, or converted salaried employees making less than $47,476 to hourly status, he says.
A large portion of the business community, however, was less than thrilled by the proposed rule. In a September statement, David French, the National Retail Federation's senior vice president for government relations, called the new rule a "massive government overreach of executive authority," and led a lawsuit against the DOL in an attempt to curb it.
Although the rule did not roll out on December 1 as anticipated, some groups remain hopeful that it eventually will. It's "a temporary delay, but we remain convinced the regulation will be implemented in due time," says Judy Conti, Federal Advocacy Coordinator at the National Employment Law Project.