The Painful Lesson Older Investors Learned From This Week's Stock Dip
Money is not a client of any investment adviser featured on this page. The information provided on this page is for educational purposes only and is not intended as investment advice. Money does not offer advisory services.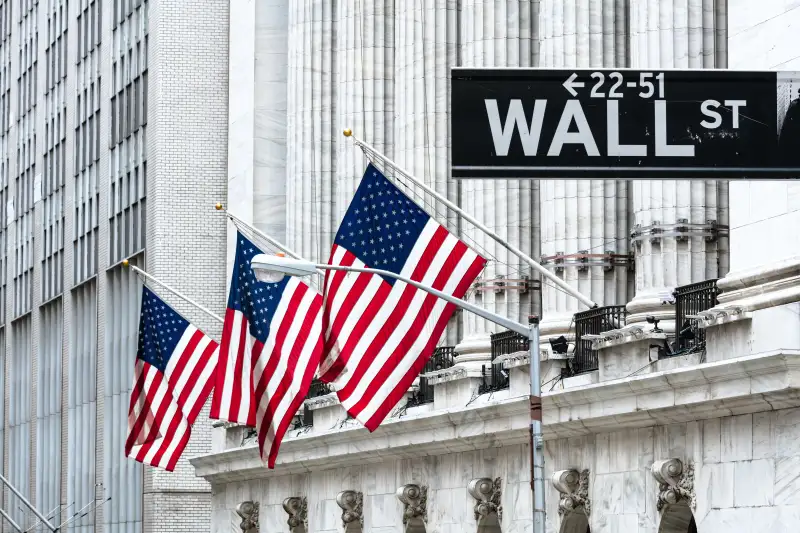 Matteo Colombo—Matteo Colombo
(NEW YORK) A plunge in stock prices always stings, but this recent one dug deeper because more Americans are participating in the market, particularly older ones.
Slightly more than half of all U.S. families own stocks in some way, from workers who got automatically enrolled into their 401(k) retirement accounts to day-traders working their personal accounts. The rate of stock ownership is the highest since the dawn of the Great Recession in 2007.
On the whole, higher stock ownership can be a good thing: It means more Americans, not just the wealthiest, have benefited from the record-setting returns that stocks have delivered since the current bull market started in early 2009. But there can be a downside: Many Americans are also keeping bigger portions of their portfolios in stocks than experts recommend, led by baby boomers, which accentuates the impact of each swing in the market. Even Americans aged 75 and over are more likely to own stocks than at any time since the 1980s, according to data from the Federal Reserve.
Some investors may have been blissfully unaware that stocks were growing to an ever-larger portion of their portfolio as stock prices swelled in recent years. Others bought even more stocks because they were afraid of missing out on the amazingly big and smooth gains that the market had been delivering before Monday's loss, the worst day in more than six years.
Either way, nearly 23 percent of savers with a 401(k) at Fidelity had a bigger percentage of their account in stocks than the investment giant recommends, according to the company's most recent data from this past autumn.
Savers nearing retirement, for example, should have a portfolio with roughly 60 percent in stocks and 40 percent in bonds and cash, Fidelity says. The average baby boomer handling investment decisions for their 401(k) has 70 percent in stocks, according to Fidelity.
"We give them the same advice when the market is high as when it's low," said Jeanne Thompson, senior vice president at Fidelity Investments. "Make sure to check that you're properly allocated and not taking too much risk. Make sure you're able to sleep at night."
Finding the Right Balance
Investors of all ages can benefit from investing in stocks. Despite their long history of sharp swings in price, stocks have gone on to recover — eventually — from every decline they've had and deliver some of the best long-term returns.
Financial pros generally recommend that younger investors ignore the market's gyrations and, if anything, use drops as an opportunity to buy more stocks at a lower price. They have the luxury of waiting decades for a recovery. Investment companies often recommend savers in their 20s keep about 90 percent of their portfolios in stocks.
For older Americans nearing retirement or already in it, the math is messier. They may not have as long a timeframe for investing as fresh graduates, but longer lifespans mean they may have more than a decade.
And bonds, which are traditionally supposed to be the safe part of a nest egg, are looking riskier. If interest rates rise as expected, bond fund prices would fall and drag down returns.
"This is the trickiest time, at least in my memory, for an older person, as to where to invest," said JJ Kinahan, chief market strategist at TD Ameritrade.
Regardless of age, investors should be able to sleep at night if the stock portion of their portfolio falls 10 percent or more, which is a relatively regular occurrence for the market. If they can't, they likely have too much invested in stocks.
Holding Steady
John Wall, 65, is semi-retired and keeps a part-time job with a rideshare app to help pay bills.
While sitting in a park in downtown St. Petersburg, Florida, on Tuesday and smoking a cigar as he waited for a rideshare customer, Wall shrugged when asked if he'd do anything different in light of the market dip.
"Work a little harder so I can make money back that I lost," he chuckled. "I'm just going to go on like I have been."
The Increasingly Stock-Owning Society
Fifty two percent of all U.S. households owned stocks in 2016, up 3 percentage points from three years earlier, according to the most recent data from the Federal Reserve.
Some of the biggest increases in stock ownership have come from households toward the lower end of the income bracket. Because of the stronger labor market, more people are getting automatically enrolled into workplace plans or can afford to start saving, said Peter Brady, senior economist at the Investment Company Institute.
Workers in the bottom half for income took some of the biggest hits during the Great Recession, and stock-ownership rates for them dropped sharply. "They're finally starting to recover," Brady said.