'Honey, Who's Going to Pay for College?'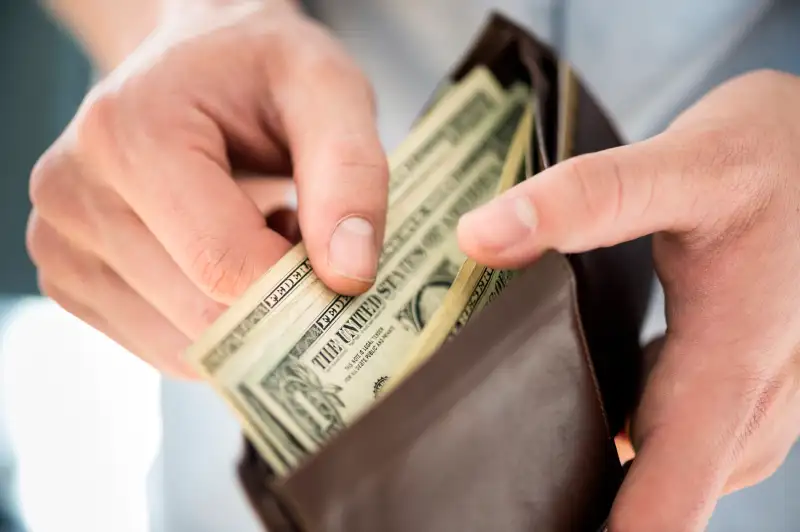 This article is part of a series of stories offering help with "Hot Topics": tricky family conversations that have real financial impact.
Ask parents about their biggest financial worries, and the vast majority -- more than 70% -- will cite college costs, according to Gallup surveys. But a shocking number of parents shield their children from the reality of high college costs. Millions of teens are walking around with the mistaken impression that their parents will fully fund whatever college they choose, a T. Rowe Price survey found. A frank conversation in advance can clarify and simplify your family's experience of applying and paying for college -- and prevent financial or emotional crises.
---
PAIN POINT
The average cost of putting two kids through in-state public college these days -- including dorm bills, transportation, and the few extra courses that most students now require -- is about $200,000. And a private school will likely set you back twice that.
---
PREP WORK
Ideally, you and your co-parent are on the same page already, and have been talking to your children all along about family finances and college costs. If not, however, parents need to start discussing the family college budget by the student's junior year, at latest.
Before talking to the kids, calculate your own realistic household and savings budget, and agree on how much you can reasonably fund for each child, says Tina B. Tessina, a psychotherapist and former accountant based in Long Beach, Calif. It's crucial to make sure you're in agreement before talking to your children, she adds: "Kids are very good at divide and conquer."
Tessina recommends showing your teenager your household finances and demonstrating why the money for their college is limited. "It is not a kindness to a child to let them live a fairytale," she says. "Your job as a parent is to prepare them to be an adult in the real world."
---
OPENING LINE
"You're getting a lot of things in the mail from colleges. We have some big decisions ahead! What have you been thinking will be your next move?"
If this is your first serious discussion about college, start broadly. After all, your child's vision may not be the standard four-year college experience, notes Judith Ward, a senior financial planner for T. Rowe Price.
Ask something like: "What do you see yourself doing? How do you picture your future?" Then you can follow up by understanding what they think are the paths to that future. For some students, she notes, the path might be a low-cost technical program at a community college that leads to a good job.
---
TALKING POINTS
"Let's make a date in one week. Can you bring a list of three to five schools you might be interested in, and show me how much each will cost?"
Ask your child to narrow down some options by looking at the "net price calculators" on the websites of his or her top schools. (Your child will need to know your family income and asset information from your latest tax filing.) The student can also try the College Abacus tool, which aggregates info from hundreds of individual colleges -- although it may not include every college on your child's list.
Doing the work themselves makes much more of an impression on teenagers than either a ruling by a parent or abstract statements like "college is expensive," says Susan Beacham, author of O.M.G.: Official Money Guide For Teenagers.
Once they see for themselves their likely prices, many kids will revise their own list, Beacham says. "Some kids will have one or two insane $65,000 [per year] colleges on their list, but a lot of times kids surprise and delight us," she says.
–––
"Why those colleges?"
Find out what attracts the students to those colleges and then teach them how to find out if the college will really get them where they want to go, suggests Sabrina Lamb, author of Do I Look Like an ATM? Then help them do some reality checks: Check to see their odds of admission by comparing their grades and test scores with those of admitted students. Then explain why they should check out the graduation rates and alumni track records of each college, so they don't waste their money. (Those numbers are available on sites like Money.com and the College Scorecard.)
In some cases, you'll want to suggest at this point that they revise the list, factoring in issues like educational value. Money's "Find your Fit" tool lets you screen for high-value, affordable schools that fit your student's academic, geographic and activity needs. Another option is to search for a school you're interested in at CollegeResults.org, and then click on the "similar colleges" tab.
–––
"How would we fund this?"
This is the moment when parents have to be realistic and honest about just how much they can afford to contribute towards college costs, Lamb says. It's reasonable to point out how the students can contribute to their college dream. Students can take out low-interest federal loans of $5,500 to $7,500 a year, depending on the student's year in school). They can also get work-study or part-time jobs during the school year to raise another $1,000 to $2,500; experts recommend limiting work to a maximum of 12 hours a week, if possible. And, depending on their skills and frugality, they should be able to set aside at least $1,000 from a summer job.
Students can also try to raise extra cash by applying for outside scholarships, though there's no guarantee any of those will come through. If the combination of the parent and student's contribution doesn't reach the student's expected net price for at least two of the schools on the student's list, it's crucial to add a few "financial fit" schools to the application list -- such as in-state public colleges or private colleges where the student scores in the top 25% of the applicant pool and so is likely to receive so-called merit aid.
Resist entreaties to fund college through parent loans or private loans (which will require the parent to co-sign) unless the student is extremely likely to land a high-paying job after graduation, Lamb urges.
Although parents aren't obligated to defend their financial decisions to their children, Lamb says, some emotional friction may stem from ignorance. A Money/Barnes & Noble survey showed that undergraduates are woefully ignorant of the sacrifices their parents were making to pay for their tuition. Only about a third of the students thought their parents had to cut back on daily expenses to cover college bills -- although nearly 60% of parents said they were doing so.
It may help you defuse a child's angry reaction, Lamb suggests, if you can say something like, "We're saving for our retirement" -- or "I will have to live some place while you are away majoring in pottery."
---
NEXT STEPS
Once they've chosen an affordable college, you'll need to teach them how to live on a frugal student's budget, notes Beacham. She says she hears from many parents who learn on their first fall campus visits that their children have already blown through their entire "extras" budgets for the year. "They are trying to break in socially or trying to keep up with wealthier students, or are trying for sororities or fraternities" which often require extra expenditures on clothes, dues or activities. That's when parents have to be firm, and refuse to bail out the student, she says. Beacham says her own daughter dropped out of a sorority because of the extra expenses.
---
ONE FAMILY'S SOLUTION
"One night after dinner, they sat down and went through it all," recalls Daniel Bice, now a freshman at Howard Payne University in Brownwood, Texas. "My parents taught me how to do a budget, and we went over how much my debt payments would be." He ended up choosing a private college that gave him enough aid that it lowered his ultimate cost below that of many of the public schools he had considered.
His advice for parents: "Most kids my age are just thinking about the next day or two. They don't understand how things like debt will affect them over the long term. So have the student go through it themselves: What will happen after I graduate? Don't do all the work for them."