Many Americans Prioritize Their Pets' Expenses Over Their Own Groceries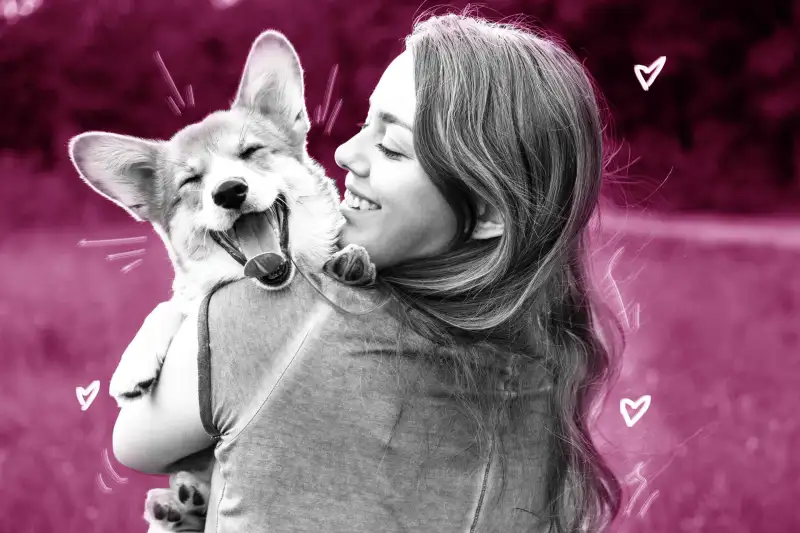 It may sound barking mad to spend upwards of $3,000 a year on a dog or cat, but according to new data, Americans are more than willing to drain their bank accounts for their pets.
In fact, owners say that buying stuff for their pets actually makes them happy: According to a new survey, 82% of owners said spending on their pets brings them the most gratification of any of their expenses.
What the data says
Pet care site Rover.com released two surveys of 1,500 dog and cat owners in the U.S. that found the majority consider their pets a top financial priority, even at the expense of their own necessities.
More than a third of pet owners (37%) said that there is no amount of money they would accept if it meant they could never have a pet again, and a quarter said it would take at least $1 million for them to give up their pets.
Almost half (44%) would take a lesser-paying gig if they could bring their pets with them.
What's the cost of owning a dog or cat?
Americans are paying a lot of money every year for their pets. Nearly 75% said they expect to spend up to $1,000 to cover the cost of bringing home a new pet, and about 30% said the actual cost was higher than they anticipated.
Most dog owners say they spend about $1,188 annually. Bringing home a new dog in 2023 can range anywhere from $1,135 to $5,155, and dog essentials like food and flea medicine fun from $610 to $3,555. Dog owners are also spending between $1,390 to $4,095 a year on nonessentials.
Cat owners are also burning money on their fur babies, spending anywhere from $755 to $3,020 to bring home a new cat. The annual essentials cost cat owners between $325 and $1,600 every year, and non-essentials cost them $1,170 to $3,605.
Those numbers don't account for surprise costs: Emergency vet visits and optional office visits cost pet owners between $1,170 to $3,605 on average.
Those who opt for pet insurance (probably not a bad idea when you look at how much an emergency can cost) spend $240 to $360 a year for cat coverage and $360 to $720 for dogs.
More from Money:
5 Smart Ways to Save Money on Your Pets