5 Phone Calls Scammers Love to Make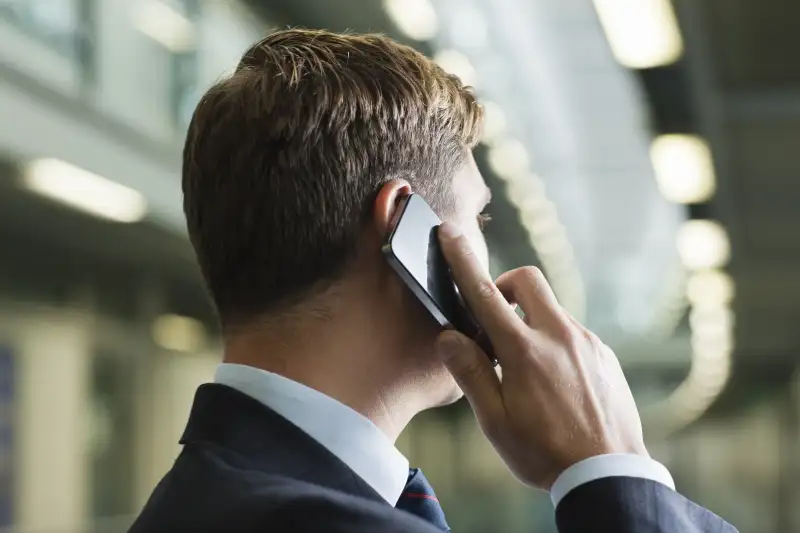 Compassionate Eye Foundation/Justin Pumfrey—Getty Images
Phone calls may be losing popularity as a main form of communication among consumers, but they're still a favorite tool for scammers. An analysis of complaints to the Federal Trade Commission shows that phone calls are the most common way scammers contact consumers, and while that doesn't mean you should live in fear of answering your phone, it's important to know the signs someone is calling with the intention to steal from you.
Some of the most successful scams come in the form of a phone call from an organization or person you think you can trust. To protect yourself from the damage of identity theft and fraud, exercise caution in how you respond to these callers.
1. The IRS
Tax scams persist year-round, threatening people with jail time or prosecution if they don't pay debts to the Internal Revenue Service.
Given that fake IRS phone calls continue to plague consumers, the IRS itself has repeatedly published a list of things you will not experience with a legitimate IRS representative, including phone calls demanding payment, threatening arrest and asking for specific payment methods like a prepaid debit card.
2. Yourself
If your own phone number ever pops up on your phone screen, don't answer. It may seem harmless in the moment, but this scam reportedly collects and classifies numbers of people who answer the phone as good numbers to target with other scams. It may be tempting to see who's on the other end of the line — since it clearly isn't you — but you may be signing yourself up for many more unwanted phone calls.
Read Next: New Scam Targets People Buying and Selling Gift Cards Online
3. Your Grandkids
A call from the grandkids is a treat for many Americans, but this isn't that kind of phone call. In this heist, a scammer calls the victim and poses as a family member (grandchild) in need of financial help. The idea is to create a sense of urgency so the victim will quickly wire money to the desperate family member.
In a more frightening version of this common ruse, scammers will "virtually kidnap" a loved one and call a relative to demand ransom.
4. A Payday Lender
"Congratulations, you've been approved for a payday loan!" This is a variation on the sweepstakes scam and the call from "your credit card company" offering you lower interest rates. A good rule of thumb: If you didn't apply for a loan, ask for a rate adjustment or enter a sweepstakes, it's probably a scam.
5. Tech Support
Most people know to avoid suspicious-looking emails, because they may contain malware that will infect your computer and compromise the information on it. Hackers know people are aware of this, so they'll try to get into your computer by way of a phone call.
You may get a call from someone claiming to be part of a well-known tech company saying the company has detected malware on your computer, and they need remote access to your machine to resolve the issue. By agreeing, you're letting the scammer into your computer, when he or she didn't have access in the first place.
All of these tactics can put you at risk for identity theft, fraud or financial losses that could damage your credit or financial stability. If you receive a suspicious phone call, you can report it to the Federal Trade Commission, and as a fraud-monitoring precaution, it's a good idea to regularly review your credit scores and reports for signs of abuse.
More From Credit.com: