Pizza Hut Wants to Send Its Workers to College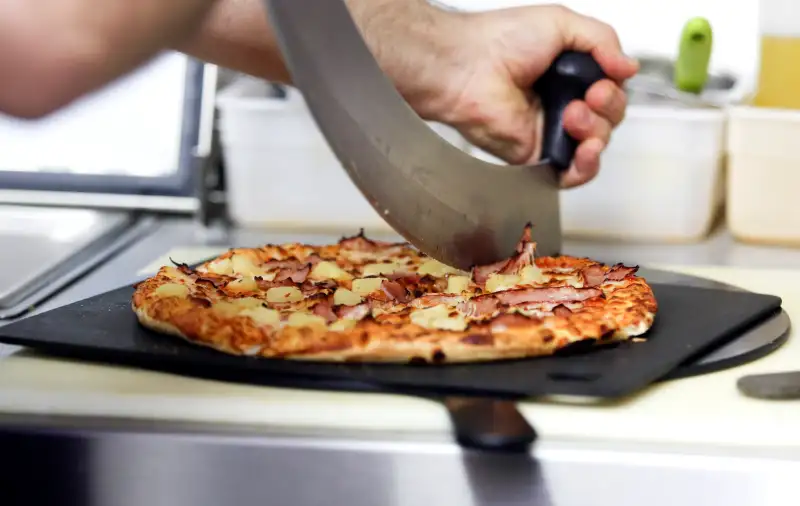 Bloomberg via Getty Images
Pizza Hut is the latest big company to offer tuition assistance: The chain announced a partnership with Excelsior College, a private online school, on Thursday. Its parent company Yum! Brands already offers this benefit to Taco Bell employees; there's no word on whether KFC employees will participate as well.
Here's how Pizza Hut's Life Unboxed EDU program works, per the news release: The chain's employees and their immediate family members will qualify for a 45% discount on undergraduate tuition at Excelsior and 15% off graduate programs. Employees can use their on-the-job management-level training toward degrees at Excelsior, though credit hours vary by position and training. Salaried, full-time corporate employees can receive up to $5,250 in upfront assistance each year for tuition, books and fees.
Currently, 65 employees are working toward their degrees at Excelsior, while 100 are in the applications process. Most are studying business and management.

Undergraduate tuition at Excelsior costs $490 per credit, while a degree in business management requires 120 credits. That amounts to $58,800, but the 45% discount takes it down to $26,460 (if prices don't fluctuate). An employee could end up paying $32,340 to obtain his or her bachelor's degree, plus fees.
Excelsior offers financial aid to students, but they could also take out loans if they can't afford to pay out of pocket even with the discount. Still, it's important to remember how pricey student loan debt can be: It must be repaid regardless of whether the borrower graduates and can take several years to pay off. The longer it takes to repay, the higher the interest will climb, and student loan interest rates are often higher than the ones associated with other financing such as a mortgage or auto loan.

NEWSLETTER: COLLEGE_PLANNERSign up for COLLEGE_PLANNER and more View Sample
Borrowing student loans to further your education can be a great investment, but it could hurt your credit if you struggle to repay.(You can see how your student loan debt is affecting your credit by viewing your free credit report summary each month on Credit.com.) Taking advantage of benefits like Pizza Hut's may help to reduce the burden.
Employees looking to take advantage of any student loan assistance program should always read the terms and conditions associated with it closely so they can adequately gauge if a particular program is right for them. You can also potentially minimize the amount of student loan debt you take on by seeking out additional funding in the form of grants or scholarships, getting a part-time job or side gig and attending community college for their first two years before transferring to a four-year institution.
More from Credit.com: