Parents of College Students Should Be Especially Wary of These Risky Loans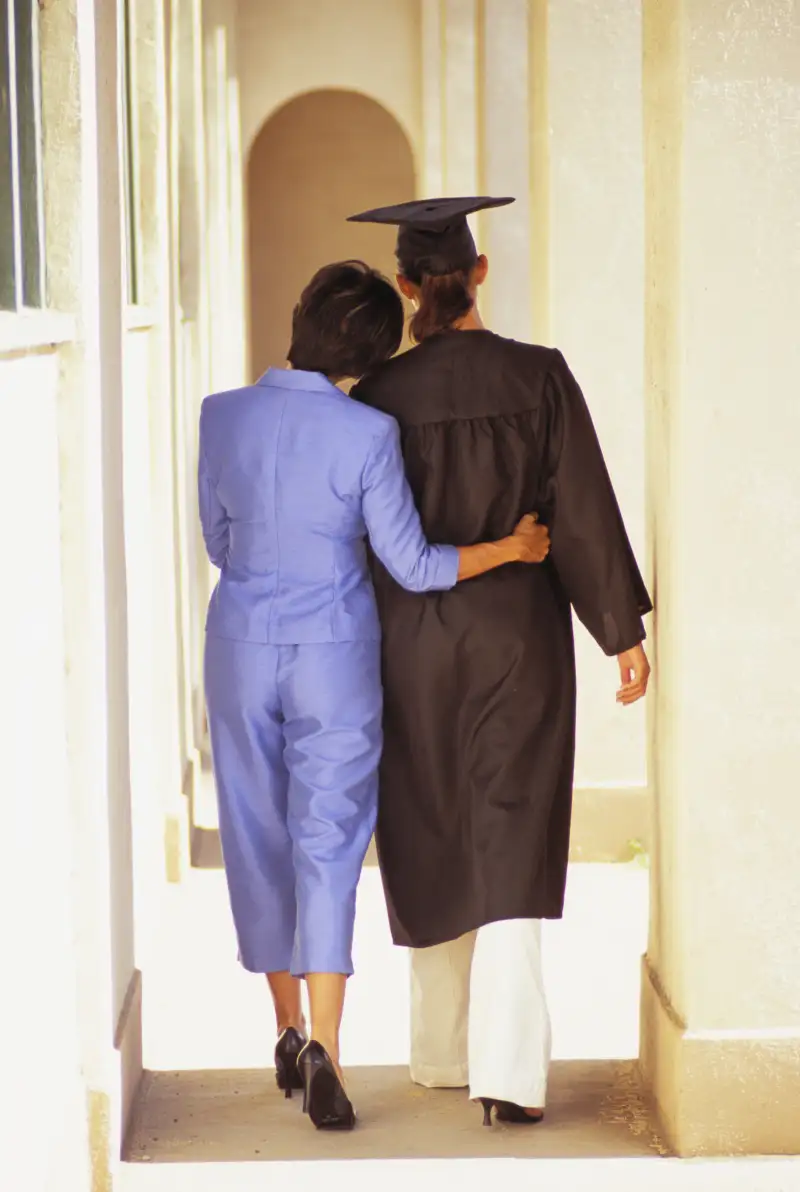 Sri Maiava Rusden—Getty Images/Perspectives
Student loan debt is out of control, but really it is the parents we should be most worried about. There is only one type of educational loan available to families that has no restriction on how much can be borrowed and no formula for testing whether the borrower can afford the debt—and it is targeted at parents.
No credit history? No job? Neither is a deterrent to securing the federal government's Parent Loan for Undergraduate Students program—better known as the PLUS loan.
Horror stories abound, including one about an unemployed parent in Arizona who took out $120,000 in student loans to send her youngest to a pricey Midwestern university.
Hearing the story, financial aid expert Mark Kantrowitz can only shake his head. "PLUS loans allow borrowers to dig themselves into a very deep hole," said the publisher and vice president of strategy at CappEx.com, a website that connects students with colleges and financial aid.
Parents typically take out PLUS loans after exhausting savings and loans in the student's name, which are limited to $5,500 to $7,500 annually, depending on the student's year in college. (There are also private student loans that parents can co-sign, but these are subject to more stringent bank requirements, and also may have higher interest rates.)
The only issue that can disqualify a parent from borrowing through the PLUS program is bad credit involving serious loan delinquencies, foreclosures or default in the past five years. After that cursory credit check, the program allows parents to borrow the entire gap between the child's education expenses and whatever aid he or she has received—for every year and every child in school.

While a student may be able to justify borrowing because he or she will derive some return on their investment when they enter the workforce, parents do not really get anything out of college funding but the debt (and maybe a T-shirt).
"Paying for your child's education isn't going to boost your earnings potential. There needs to be some sort of ability to repay analysis before you fork over $100,000 in debt," said Suzanne Martindale, staff attorney with Consumers Union in San Francisco.
Extreme caution warranted
Although statistics are limited, about 5 percent of parent borrowers are now in default on loans they took out to send their kids to college—and that figure is likely to double over the course of repayment, said Martindale.
The consequence of a default on a PLUS loan—like default on any government debt—is dire. Tax refunds can be seized, as can Social Security payments. The debt generally cannot be discharged in bankruptcy, and the government can tag on all sorts of fees and charges for late payments and collections.
While PLUS loans offer some borrower protections, such as the ability to defer payments when out of work or while your child is still in school, repayment options are more limited than they are for the federal loans granted to students.
"If you make lending easy, you should make the repayment options plentiful," said Persis Yu, director of the Student Loan Borrower's Assistance Project at the National Consumer Law Center.
Given the shortcomings of the program, parents must be cautious upfront, said Martindale. That means telling your child to choose a less expensive school.
If you cannot face forcing your child to make another education choice, find other ways to budget so that you can minimize the debt, Martindale added.
Read: How to Help Your College Student Avoid Money Minefields
Kantrowitz's rule of thumb: Do not borrow more than you can repay within 10 years or before you retire, whichever comes first.
What now?
If it is already too late, then there is one way to survive the debt, Kantrowitz said, but it is not a quick out. A loophole in the federal education law allows parents to "consolidate" PLUS loans through the federal government's direct loan program.
That provides access to the so-called income-contingent repayment plan, which sets payments at 20 percent of the borrower's discretionary income (as determined by a formula).
If you have no discretionary income based on the program's formula, your payments are set at zero. After 25 years of payments—even if all the payments are $0—any remaining loan balance is forgiven, said Kantrowitz.
Notably, any forgiven debt is added to income in that tax year, which may generate a tax obligation on the forgiven loan. Still, for a family with insurmountable PLUS debt, a tax bill is likely to add up to only a fraction of the cost of the loan itself.