Check Out All the Crazy Ways People Are Cashing in on the Pope's Visit to America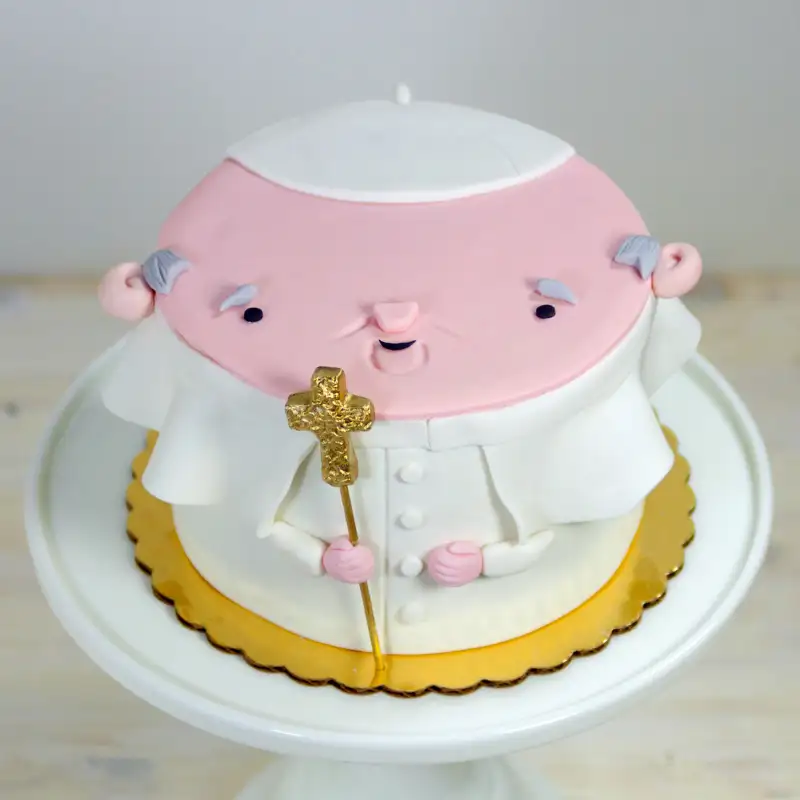 Pope Francis has loudly denounced the "idolatry of money" and the "tyranny" of capitalism. Apparently, the criticism doesn't extend to the practice of selling hundreds of pricey collectibles—coffee mugs, pope dolls, rosaries, hoodies, baseball hats, $500 silver crosses, backpacks, pennants, drink coozies, and more—to commemorate Pope Francis's September visit to Philadelphia for the World Meeting of Families.
An official pop-up shop opened in center city Philadelphia last week. The shop and the official World Families website are being operated by Aramark, the corporation probably best known for running concessions at many national parks—and for controversies over the prison kitchens it oversees around the country.
Aramark is hardly the only business bound to cash in during the pope's visit to America. Philadelphia landlords, restaurants, bars, and other small businesses stand to benefit big time. Entrepreneurial types selling unauthorized pope-themed food and merchandise including hot dogs, beer, dog tags, T-shirts, mozzarella cheese, and even toasters that produce crispy Francis images on bread have popped up everywhere. Scalpers have inevitably begun selling tickets for pope-related events that were given out for free.
If you're thinking that all of this profiteering is "in poor taste," you're not alone. That was exactly the reaction of a New Jersey pizzeria owner named Anthony Marino, who appears to be one of the few not jumping on the pope gravy train. When the company that supplies the pizza boxes to his restaurant, Marino's of Mullica Hill, showed up with a shipment of boxes featuring Pope Francis and the Philadelphia skyline, Marino refused to use them. "It just didn't seem right to me," Marino, a Roman Catholic, explained to NJ.com.
In light of the 200+ items for sale on the Aramark-run World Meeting of Families website, though, it appears as if Pope Francis and the church have made their peace with some degree of commercialism and merchandising. Here's a partial list of some of the things you can buy to celebrate the pope's visit to America.