Breakfast Upgrade: This $20 Kitchen Gadget Is the Key to a Healthier Morning Routine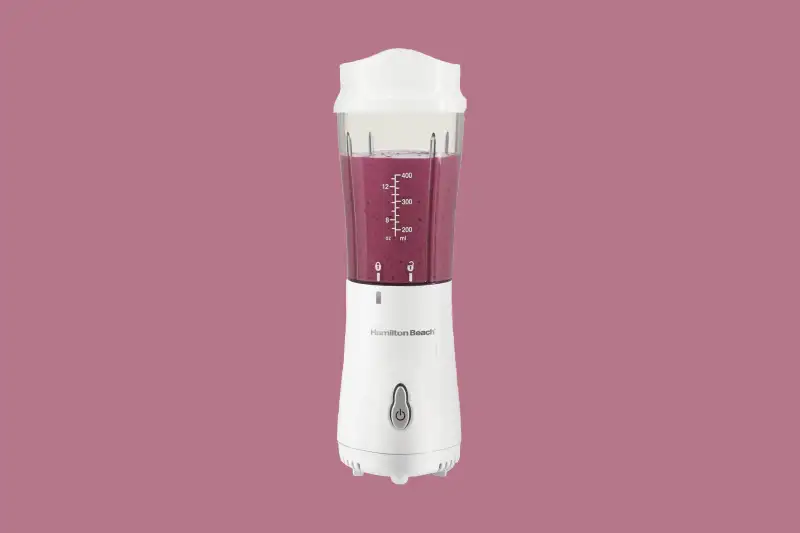 Smoothies are one of the best ways to get essential nutrients into your body first thing in the morning. Not only are they delicious, but they're also packed with vitamins and minerals that give your body a natural boost of energy to kickstart your day. Plus, if you're trying to be healthier, smoothies are an excellent way to get more fruits and vegetables into your diet.
A $20 upgrade to your morning routine
If you're looking to start 2023 off right and reach your New Year's Resolutions, look no further than the Hamilton Beach Personal Blender. This blender is perfect for making smoothies and juices on the go. It has a 14-ounce BPA-free travel mug so that you can have your smoothies on the go. Plus, it's lightweight and fits most car cup holders, so you can take it wherever you need to be.
The Hamilton Beach Personal Blender has over 94,000 ratings on Amazon, which speaks volumes about its quality and performance. It comes with a travel lid that doubles as a go-cup, making it incredibly convenient for busy mornings when time is tight. Best of all, it's easy to clean since it's dishwasher-safe. Plus, it only costs less than $22 on Amazon — that's unbeatable value for money! With just one press of a button, you can prepare a variety of smoothies within minutes with minimal cleanup.
Make smoothies on the go
Start 2023 off right by treating yourself to the Hamilton Beach Personal Blender. With one touch, you can quickly whip up delicious smoothies at home or on the go — perfect for busy mornings when time is tight. The travel-friendly personal blender makes it easy to grab and go while still getting essential nutrients into your body for natural energy boosts throughout the day. Get yours today for only $22 and start crushing those New Year's goals!