This Is the Fastest Growing Retailer in America — and It Doesn't Sell Anything Online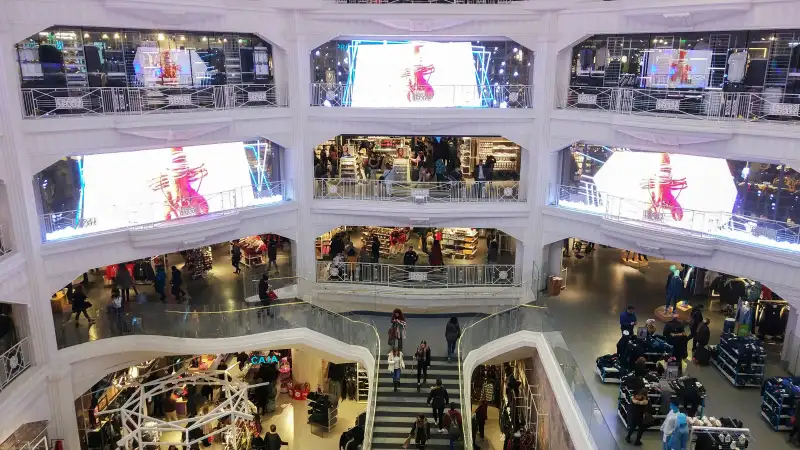 SOPA Images—LightRocket via Getty Images
Primark is the fastest-growing retailer in the United States, but many Americans will never have the chance to shop there.
The European-headquartered cheap clothing chain has set its sights on expansion in the US. Since 2015, it has opened nine stores along the East Coast, and it has more in the pipeline. It's the fastest-growing retailer in America based on year-over-year domestic sales growth — US sales are up 103% year-over-year, according to a report from the National Retail Federation's Stores magazine, which used sales data from Kantar Consulting.
However, Primark's national reach is severely stunted by the fact that it doesn't sell its products online. Its website is meant purely for browsing items; to make a purchase, you'd need to head to one of its stores.
Primark isn't out to hinder its own growth, but its business model doesn't lend itself well to e-commerce, according to company executives.
The retailer tested out e-commerce in 2013, selling its products on ASOS' website. This test was expected to turn into a long-term partnership, but it promptly ended after 12 weeks.
The reason executives are so adverse to e-commerce is that Primark offers rock-bottom prices, and as a result, it has meager profit margins. If it were to go online, it would have to absorb shipping and returns costs or pass them onto the consumer.
"The cost to support home delivery can't be supported with our price points," John Bason, finance director of Primark parent company Associated British Foods, told The Wall Street Journal.
The store makes its profits on volume and relies on these low prices to entice customers into spending more.
And it appears to be working: The typical Primark shopper buys in large quantities. The baskets at the front of the store are a nod to this grocery-like shopping experience.
"Consumers shop at Primark differently than they shop at a lot of retailers," Bernstein's Jamie Merriman told The Economist in 2015. "It's almost like shopping at a Costco, where you're thinking about it in terms of volume."
As a result, Primark is ahead of its competitors in terms of the volume of clothing sold in each store. According to Bernstein data from 2015, H&M sells an annual average of $5,250 worth of clothes per square meter in Britain, while Primark sells approximately $8,200 worth.
While some analysts are skeptical about its strategy to steer clear of online sales, Primark is undoubtedly able to dodge some of the large expenses associated with it.
According to retail consultancy AlixPartners, it's actually more expensive for brick-and-mortar stores to sell online than in stores on a per-item basis. Moreover, items bought online are more likely to be returned.
Around 30-40% of clothing ordered online is returned, and these returns can be six times more expensive compared to in-store, according to Coresight Research.
This article originally appeared on BusinessInsider.com.