Meet the Hot (and Cheap!) Fast-Fashion Giant Now Arriving in the U.S.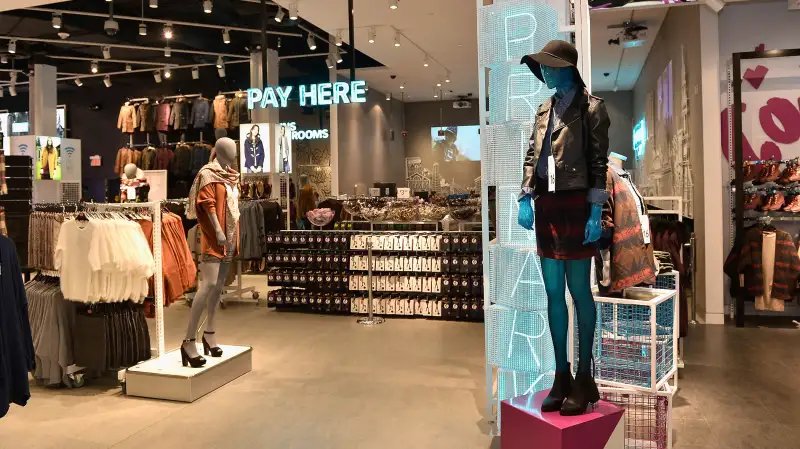 Paul Marotta—Getty Images for Primark
Watch out H&M and Forever 21: Another cheap-and-chic fashion retailer is competing to win a piece of American hearts and wallets.
Irish clothing retailer Primark, beloved in its home country (where it's known as Penneys) and across Europe for low-prices and fashion-forward styles, opened its first U.S. store in Boston earlier this month—and has announced an ambitious expansion plan.
The U.K.'s largest clothing and accessories retailer (by number of items sold), Primark plans to set up shop in Philadelphia in November, New York City's Staten Island in 2016, and five more spots across the Northeast in the next two years.
The company, which operates 300 stores across Europe, specializes in "fast fashion," so called for the amazing speed with which such retailers jump on the latest high-end fashion trends and gets cheaper knock-off versions onto their sales floors—giving them an edge over traditional operations that take months to imitate styles consumers are seeing on the runways. With an ever-changing roster of products, buyers are lured back into these stores again and again to see what's new; meanwhile, low prices decrease the perceived risk of a given item soon going out of style.
The going rate for a pair of jeans at Primark? $15. Sweaters will set you back about $14; a new necklace, $3. In fact, Primark tends to undercut even the cheapest comparable U.S. retail offerings: A Sanford C. Bernstein analysis predicted that Primark's prices will be about 20% less than those at Forever 21, 33% less than Old Navy's, and almost 40% less than H&M's.
The Irish retailer manufacturers its own merchandise and says its technology, efficient distribution system, and volume enable it to offer such low prices.
The sad news for fast-fashion junkies: So far, Primark doesn't have an online store. Its website instead acts as a lookbook, or catalog, showcasing products that are available only in stores. Meaning if you want to scoop up these deals you'll need to make a trip to Boston, or wait for one of the other eight planned locations.