How the Prince Sales Spike Compares to Other Icons After Their Deaths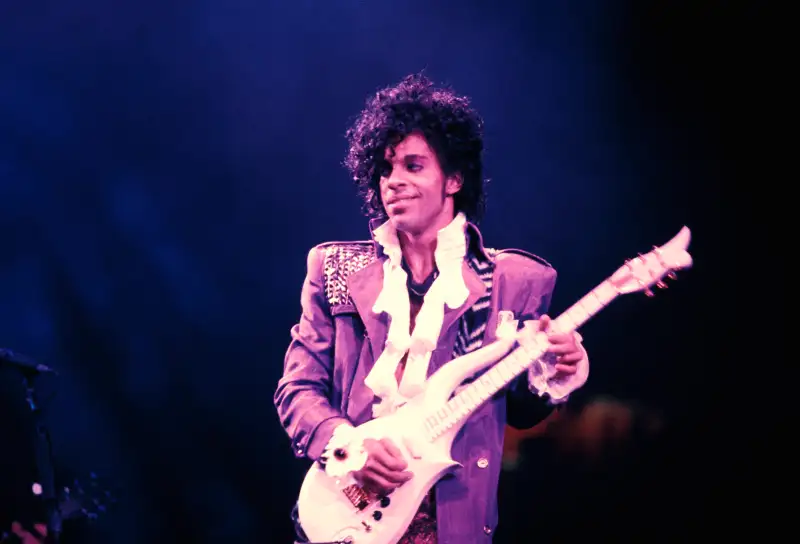 Richard E. Aaron—Redferns/Getty Images
In the first five days following his January death, coincidentally timed with a new album release, David Bowie reclaimed his rightful place at the top up the charts one last time. Bowie netted a combined 682,000 combined album and song sales over the five-day span, according to Billboard. In the sparse music economy, glued together by Spotify and iTunes, these are huge numbers.
But Prince's would be bigger.
The second extraterrestrial pop icon we lost this year, Prince eschewed contemporary streaming models for monetizing music—which do a poor job of it, as far as the musicians are concerned—and instead insisted that people actually purchase his music.
Because of this and Prince's aggressive copyright policing on sites like YouTube, it's almost impossible to legally listen to his music without paying for it. The scenario has driven sales to astronomic heights seldom seen in streaming-first music today.
During the first few days after Prince's death, 654,000 of his albums were sold, and 2.82 million songs were downloaded, according to Billboard. On the day he died alone, April 21, roughly 1 million songs were sold. Just under a million (960,000) sold the next day, and 521,000 and 301,000 sold the next two days after that, respectively.
Simply put, these are Michael Jackson-like death numbers, which were pre-Spotify. In the full week after he died, the King of Pop moved 422,000 albums and 2.8 million individual song downloads. (Interestingly, Prince and MJ, who had a notoriously intense rivalry throughout their careers, seem to be competing with each other even after they've both passed away.)
Read Next: How to Listen to Prince's Music Right Now
Putting these musicians' numbers into context, the week after he died the Notorious B.I.G. sold 689,000 copies of his new album "Life After Death" in the pre-digital download and streaming era in 1997. On a smaller scale, but one that still represented an 150% jump, Kurt Cobain's 1994 suicide drove sales of 77,000 albums in 1994.