Prince George's $514 School Uniform Includes Ballet Shoes and a $40 Smock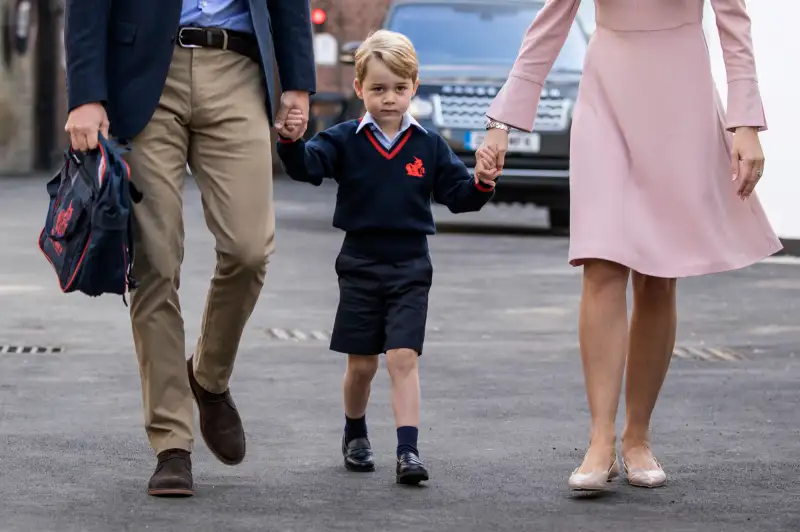 Four-year-old Prince George recently made his worldwide debut as Thomas's Battersea's newest pupil.
Wearing the official uniform of a blue button down, navy shorts, and a school sweater, he timidly clasped his father's hand and greeted the head of the lower school before entering his first class.
A year at Thomas's costs $23,000, and the uniform is similarly expensive.
The winter and summer seasons each have their own uniform styles, plus a separate outfit for gym year-round. Every student at Thomas's Battersea also takes ballet lessons, adding the cost of ballet shoes and tights, and art classes, which require a red, $40 smock.
Supplied by retailer John Lewis, the total cost of a year's essential uniform supply comes to $456.50, as calculated by the Evening Standard. The optional winter gloves, hat, scarf, and jacket tack on another $57.60, bringing the total to $514.10.
Considering that Prince William and Kate Middleton are covered by Prince Charles' income stream of $40.8 million, it shouldn't be too much of an issue to make sure Prince George is properly dressed for school.
This article originally appeared in Business Insider.