Shop the Internet's Favorite Problem Solvers — Starting at Just $8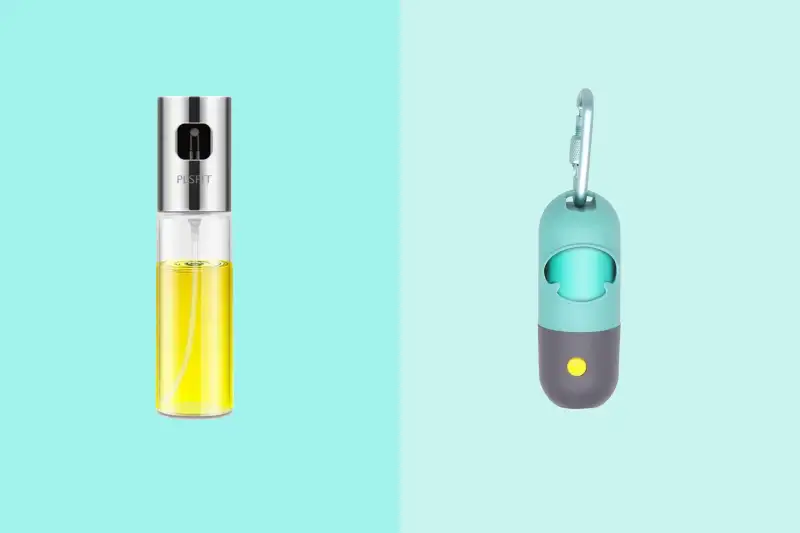 We all have those little problems that drive us crazy. Whether it's not being able to get keep the sheets on the bed or trying to prevent the shower drain from getting clogged, they all add up and make life unnecessarily difficult. The good news is, there are plenty of problem-solving products out there that can make your life a little easier without breaking the bank.
In this post, we'll be sharing the best items that can help solve everyday problems that are going viral on the internet — not just for their utility, but also their unbeatable price point. From helpful kitchen gadgets to pet care products, you won't believe that these products start at just $8! Tackle any problem that comes your way with the internet's favorite problem-solvers while spending less than you ever thought possible.
Kitchen Gizmo Snap N Strain Pot Strainer: $23.49 (was $29.99)
Top Studio Refillable Cooking Oil Sprayer: $9.99 (was $18.99)
Air Fryer Magnetic Cheat Sheet Set: $9.99 (was $11.45)
Reusable Silicone Air Fryer Liners & Cheat Sheets: $10.75
Bed Band Sheet Holders, Pack of Four: $13.99
TubShroom Hair Catcher Drain Protector: $9.34 (was $19.95)
Dog Waste Bag Dispenser with Flashlight: $7.99