Online Lenders in Spotlight Following San Bernardino Shooting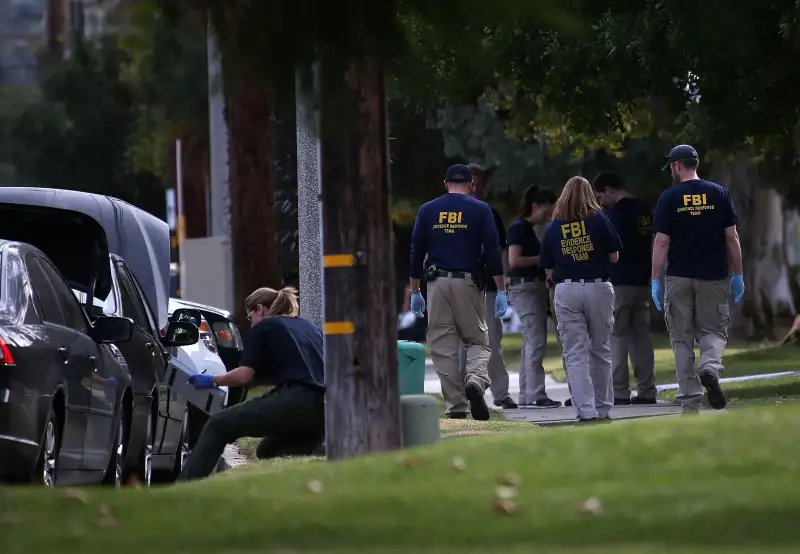 Justin Sullivan—Getty Images
Prosper Marketplace's $28,500 loan to the husband of the couple that killed 14 people in California last week risks drawing regulatory scrutiny of the online lending industry's "fast and easy" business model.
Online lenders such as privately held Prosper and market leader Lending Club Corp are part of a small, but fast-growing industry. They advertise quick, unsecured loans to potential borrowers, giving approval in minutes and money within days.
Shooter Syed Rizwan Farook took out the loan from Prosper around the middle of last month, according to a source familiar with the matter. Authorities have said Farook, 28, and wife Tashfeen Malik, 29, were radicalized Muslims. The Federal Bureau of Investigation has said that the Dec. 2 attack is being investigated as an "act of terrorism."
"This is certainly not a good storyline to be associated with," said Morningstar analyst Timothy Puls. "There's not a whole lot of regulation on this industry and we think that's coming."
Online lenders such as Prosper are not regulated as banks because they do not finance loans themselves. After vetting potential borrowers using proprietary algorithms they get a bank, often Utah-based WebBank, to write the loans. Prosper and its competitors then sell the loans to investors.
Fox News first reported that Farook received a deposit of $28,500 from WebBank.com around Nov. 18. This is the Prosper loan, according to a source familiar with the matter.
The Utah industrial bank has been central to the growth of the online lending industry, allowing the companies to "rent" its bank charter and charge interest rates above usury laws in other states such as New York.
"WebBank evaluates all loan applications in accordance with legal requirements including U.S. anti-terrorism and anti-money-laundering laws," WebBank said in a statement. "In addition, the Bank continually works with regulators to address their inquiries and concerns and will fully cooperate with law enforcement agencies investigating this matter."
Prosper and WebBank's links to Farook could put pressure on the banks that originate their loans to do more of their own due diligence because they are ultimately responsible for monitoring their customers, even if the loan is only on their books for a short period of time.
Individual banks have been fined hundreds of millions of dollars in recent years for failing to root out customers who were using money for illegal purposes.
"The law generally doesn't recognize that 'our business partner is taking care of it,'" said David Long, founder of Northern California Fraud Prevention Solutions, an anti-money laundering consultancy in San Francisco, where Prosper is based.
Banks typically dictate the types of information that they want platforms to review about prospective customers, said one executive who runs a peer-to-peer lender who declined to be named because of the sensitivity of the topic.
The information includes income, credit scores, and confirming that the U.S. Treasury Department has not deemed the customer a prospective terrorist.
It is still unclear whether anything about the peer-to-peer loan should have raised any red flags about the parties involved, said Alma Angotti, a director at Navigant Consulting, Inc who advises companies on anti-money-laundering issues.
"The best controls in the world are not going to prevent someone from doing something bad," said Angotti, noting that people who borrow from a traditional bank can also use the loan proceeds for illicit purposes.
Online lenders are projected to originate $23 billion of consumer loans this year according to Morgan Stanley, nearly double the amount they issued last year. But that is still a sliver of the whole market, which has more than $840 billion of outstanding loans according to Goldman Sachs.
The U.S. Treasury Department conducted a review of the industry's regulatory framework over the summer. It has not yet released any recommendations.
But more scrutiny may be coming, especially after the shooting, according to Guggenheim Partners analyst Jaret Seiberg.
"The issue may end up being whether marketplace lenders are too easy of a source of cash to finance terrorist attacks," Seiberg wrote in a research note, in which he predicted that Congress would investigate the loan.
"This is likely to become political, which is what makes it dangerous. As we often write, perception trumps reality when it comes to Washington. So if the perception is that marketplace loans are too easy to get, then that could be seen as true regardless of what underwriting and (anti-money laundering) systems are in place."
With Additional reporting by Joy Wiltermuth
Read Next: Gun Sales in U.S. on Pace to Beat All-Time High This Year