Risky Puerto Rico Funds Are Still on UBS's Menu
Money is not a client of any investment adviser featured on this page. The information provided on this page is for educational purposes only and is not intended as investment advice. Money does not offer advisory services.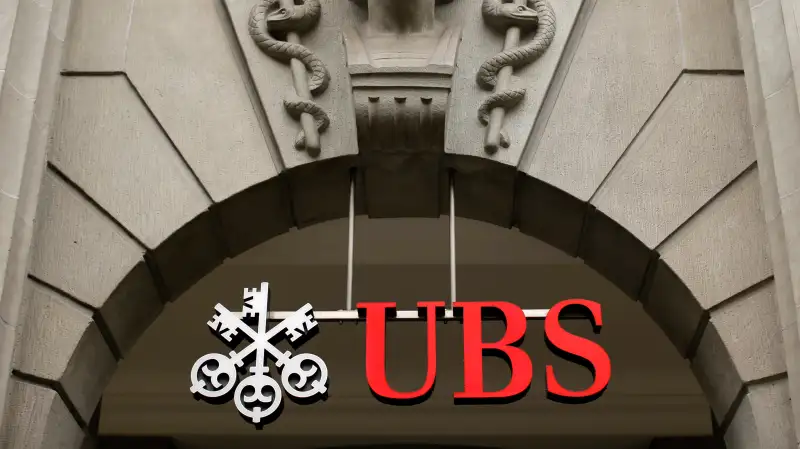 Matthew Lloyd—Bloomberg via Getty Images
UBS is sticking with its recommendations that some clients buy risky Puerto Rico closed-end bond funds, despite hundreds of arbitration claims by investors who blame the securities for huge losses, according to an internal document.
UBS told brokers that they may continue to recommend the funds to clients following a $5.2 million settlement last week with Puerto Rico's financial institutions regulator about sales practices involving the funds, according to an Oct. 9 internal memo reviewed by Reuters.
However, brokers "should continue to evaluate investment recommendations in a manner consistent with UBS policies and FINRA rules," the firm said in the four-page memo, written in a question and answer format. FINRA, the Financial Industry Regulatory Authority, is Wall Street's industry-funded watchdog.
Brokers who have questions about whether a "particular investment recommendation" is suitable should contact their branch manager or the firm's compliance department, UBS wrote.
It is unclear who wrote the memo, which is unsigned.
A UBS spokeswoman did not say whether the firm planned to give more specific guidance to brokers. She said brokers consider "each client's entire range of wealth management needs and goals when devising their financial plans."
She noted that Puerto Rico municipal bonds and closed end funds provided excellent returns for more than a decade, as well as tax benefits.
FINRA requires that investment recommendations be "suitable" for investors, based on factors such as risk tolerance and age.
Lawsuits have been mounting, and there are more than 500 arbitration claims against UBS following a sharp decline in the value of Puerto Rico municipal bonds last year. Investors in closed-end funds with heavy exposure to those bonds suffered deep losses.
Puerto Rico regulators interviewed a sampling of UBS clients while looking into the firm's bond fund sales practices. Those interviewed were elderly with low net worth and conservative investment goals, according to the settlement with UBS, also on Oct. 9. UBS did not admit to any wrongdoing as part of the deal.
According to the settlement, six UBS brokers in Puerto Rico "may have" directed their clients to improperly borrow money in order to buy the funds. Lawyers handling the arbitration cases said the investors' losses were magnified because they invested through the illegal loans, sold through UBS Bank USA of Utah.
Even without the added leverage, analysts say funds that invest heavily in Puerto Rico debt still carry significant risk. Ratings agencies have cut Puerto Rico's debt to junk status because of significant default risks.
Puerto Rico has an onerous debt burden that faces headwinds of a weak economy and significant unfunded pension obligations, said Morningstar analyst Beth Foos. She declined to comment specifically on the UBS funds.
Analysts said investors continue to buy Puerto Rico bonds, drawn to tax advantages and attractive yields as high as 7.75 percent, even though there is a significant risk that the U.S. territory will not be able to repay its bond obligations.