7 Questions to Ask Before Charging a Big Ticket Item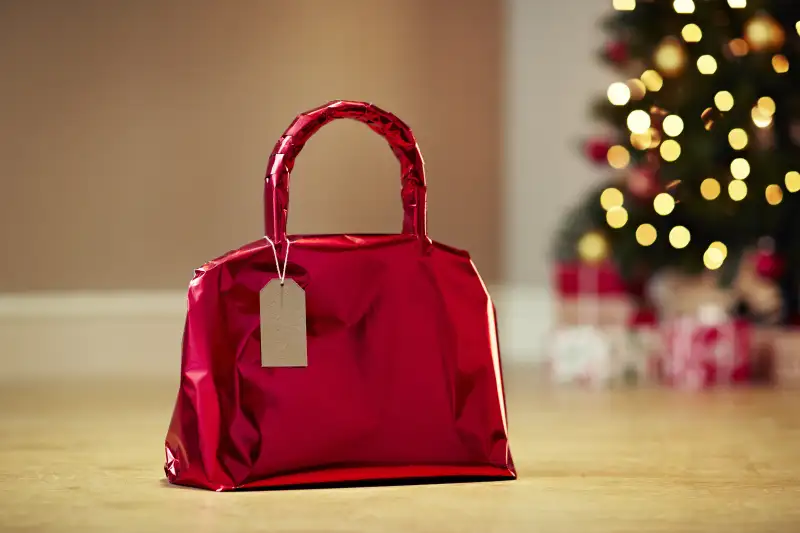 Michael Blann—Getty Images
Tempted to put a bit-ticket item on your card? Consumers do it all the time, whether to buy appliances, do home repairs or put a down payment on a car.
Sometimes it makes great sense: Credit cards can give you rewards points, buyer protections and dispute rights. But if you're not careful, they can also cost you.
To know whether to plop down that plastic on a big-ticket item, ask yourself these seven questions.
1. Do you have a payoff strategy?
If you have a card with a low interest rate, it may be the least expensive route to a multimonth loan for a large buy. But this move takes discipline, and you have to be honest with yourself.
Instead of a vague notion of paying for the purchase "over the next few months," get specific, says Danielle Fagre Arlowe, spokeswoman for the American Financial Services Association, an industry trade group. How much will you pay and when? How long will it take you to pay it off? How much interest will that add? "That's part of the cost of buying," she says.
"Know exactly what you can pay off and when," says Arlowe. A credit card payoff calculator can help you crunch the numbers.
Have that plan in place before you go into the store or start browsing online. "Know what your personal comfort limit is," Arlowe says.
Want to lessen the chances of being hit by financial surprises? Also include the other bills you'll be paying in the next quarter in those calculations, says Kathleen Gurney, author of "Your Money Personality" and president of Financial Psychology Corp.
2. How's your credit?
If you're putting a big-ticket item on a card, your credit should be in good shape, and you should have more than enough to cover the item. Someone with tidy finances and a great credit score can absorb the hit, says American Express spokeswoman Elizabeth Crosta. The same move for someone with not-so-stellar credit could turn messy.
What you want to avoid is having a big item on your bill that eats up a significant chunk of your credit and racks up big interest charges. Maxing out a credit card hurts your credit utilization ratio and credit score. Having the financial means to pay the bill quickly, having a low-rate card, and having enough available credit to start with, avoids it.
3. Do you know which card is best for this purchase?
Be strategic in selecting which card you use. If you're paying off the entire bill when it comes due, reach for your favorite rewards card. "I like to concentrate my spending on the card that gives me the most rewards for my lifestyle," says Jordan E. Goodman, author of "Master Your Debt."
If you plan to carry part of that balance one or more months, then you want to use the card with the lowest APR, he says.
One major consideration: Using a card for rewards on a big-ticket item makes no financial sense unless you can pay the entire total before the interest kicks in, says Michelle Dosher, spokeswoman for the Credit Union National Association. You'll likely end up paying more in interest than you'll receive in rewards, she says.
One trick to give yourself a longer interest-free loan with that card: Make that big-ticket purchase at the very start of a new billing cycle, which is just after the card cuts your statement, says Goodman. That's called "maximizing your grace period," he says.
4. Does your card offer buyer protection?
Many credit cards offer extra protections for items purchased with the card. Depending on the card issuer, this could be anything from theft-, loss- and breakage-protection for a specific period, to extending an item's existing warranty.
"If you're purchasing electronics or other items that benefit from having an extended warranty, it might be smart to put it on the card," says Linda Sherry, director of national priorities for Consumer Action. That can be "a lifesaver for some people," she says.
American Express cards, for instance, typically add one extra year to the existing warranty, says Crosta. They will also cover the replacement cost if the item is broken, lost or stolen in the first 90 days.
Counting on card protections or a warranty extension? Before you buy, confirm that the features you want will apply to this purchase, she says.
A little advance reconnaissance also means you can make smarter choices on whether to use a card, or which card to use. "If you understand the benefits, you can use it in a more effective way," says Sherry.
5. Will the card help with returns or exchanges?
If there's a chance you might return a big item, paying with a card can help you, even if the merchant says "no" to your return.
One example: American Express offers "return protection." If the merchant "for whatever reason" won't allow you to return an item, the card company will accept it back and give you a refund within 90 days of the purchase date, says Crosta.
Discover and MasterCard offer similar return protection programs. As with any credit card, if the product or service isn't what was promised, you also have the right to dispute the charge, and in egregious cases, even withhold payment on your credit card bill.
6. Will you monitor that balance?
Using the card for one big purchase? You may want to retire it or cut back until that balance is paid.
To remind yourself of what's already on the card, either wrap it in a piece of paper or keep it in an envelope, says Sherry. Attach a list of the current charges and the balance, she says, to track your balance and avoid surprises when that bill arrives.
If more than one person can use the account, touch base regularly so that you all share the total of what's being charged to that account, says Sherry. That way, there won't be any surprises if someone else tries to use the card or when the bill arrives.
7. Can you head off 'trailing interest'?
If you pay off that balance over several months, you need to be aware of "trailing interest," says Sherry. Otherwise, you could get hit with an extra bill you weren't expecting.
Trailing interest, sometimes called "residual interest," is the interest that accrues on your existing balance (not this month's new charges), between the time you receive your statement and the time the issuer gets your payment.
You might not even be aware of the concept, especially if you don't normally carry a balance, says Sherry. "It's something that a lot of people don't think of." With a big-ticket item, that surprise extra payment can be a lot larger.
The solution: After you calculate when your payment should arrive, call the card issuer and get the amount owed on that date, she says. That's your true bill.
More From CreditCards.com: