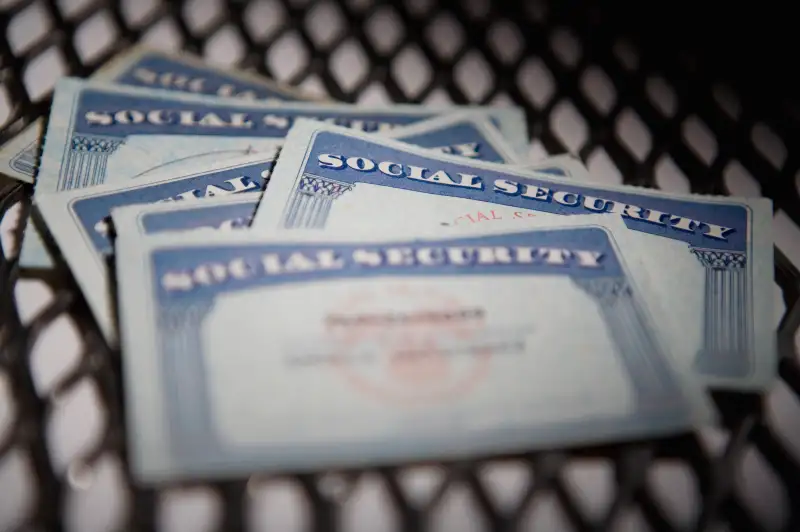 Millions of Americans rely on Social Security, but given how important the program is, it's surprising how little many people know about it. Below, we've come up with a short list of frequently asked questions that can shed some light on Social Security and how it will affect your finances. Read on to learn more about the program and its benefits for you and your loved ones.
1. At what age can I start getting Social Security?
Most people become eligible to receive Social Security retirement benefits when they turn 62. However, those who claim at 62 receive smaller payments than those who wait until full retirement age or beyond. The longer you wait between 62 and 70, the larger your retirement benefit payments will be. After you turn 70, there's no longer any financial incentive to wait.
2. What's my full retirement age?
Full retirement age is the age at which you receive your normally calculated primary insurance amount as a retirement benefit, rather than a smaller or larger number based on claiming earlier or later. Currently, full retirement age for those turning 62 this year is 66, but in the coming years, an increase in the full retirement age to 67 will take place gradually. Below, you can see the exact full retirement age figures depending on the year in which you were born.
3. How much will Social Security pay me?
The Social Security Administration determines the amount of your Social Security benefit by looking at your earnings over the course of your entire career. After adjusting for inflation, the SSA takes the 35 years in which you earned the most and then determines your average monthly earnings during those years. A formula then takes those average earnings and produces your primary insurance amount, on which your benefits are based. If you claim benefits early, then you'll suffer a percentage reduction in your monthly payment. Wait beyond full retirement age, and you'll get a percentage increase.
Read More: Kansas Man Turns $10,000 Into $8 Million
4. What's the most that Social Security can pay?
The maximum benefit available under Social Security depends on the year in which you retire and the maximum taxable wage base for Social Security payroll taxes during the years in which you had the highest earnings. For 2016, the highest possible benefit payable is $3,576 for someone who retires at age 70 and thereby maximizes potential payments.
Calculator: Social security retirement income estimator
5. Can I get Social Security while I'm still working?
Many people get confused and think that Social Security is available only after you retire from work. That's not the case, as your benefit entitlement isn't based on whether you have a job or not. However, there are limits to how much you can earn from a job before Social Security will reduce your benefits. For 2016, those who won't reach full retirement age this year can earn up to $15,720 without any penalty. Above that amount, the SSA will withhold $1 for every $2 that you earn. A higher limit of $41,880 and a reduced withholding of $1 for every $3 in earnings above the limit applies if you turn full retirement age at some point during 2016.
Read More: 5 Years From Now, You'll Probably Wish You Grabbed These Stocks
6. What Social Security benefits can my family get based on my work?
Social Security provides spousal benefits to current spouses as well as to ex-spouses to whom you were married for 10 years or longer. Children are also eligible for Social Security if they are younger than 18, full-time high-school students who are 18 or 19 years old, or disabled. Survivor benefits are also available under Social Security to a qualifying spouse and children after your death.
Read More: Shark Tank Just Revealed a Trillion-Dollar Idea
7. How do I get or replace my Social Security card?
You can get a free Social Security card regardless of whether it's your original card or you need a replacement for a lost or stolen card. The my Social Security online system is available for replacement cards if you meet certain guidelines. Otherwise, you'll need to gather documentation along with an application for a Social Security card and either mail it to the Social Security Administration or visit your local Social Security office.
These are only a few of the many questions people have about Social Security. For more information, check the Social Security Administration's FAQ page here, or stay tuned to The Motley Fool's continuing coverage of Social Security and how it affects your finances.
We Fools may not all hold the same opinions, but we all believe that considering a diverse range of insights makes us better investors. The Motley Fool has adisclosure policy.