I Saved $800 in 6 Months by Quitting Smoking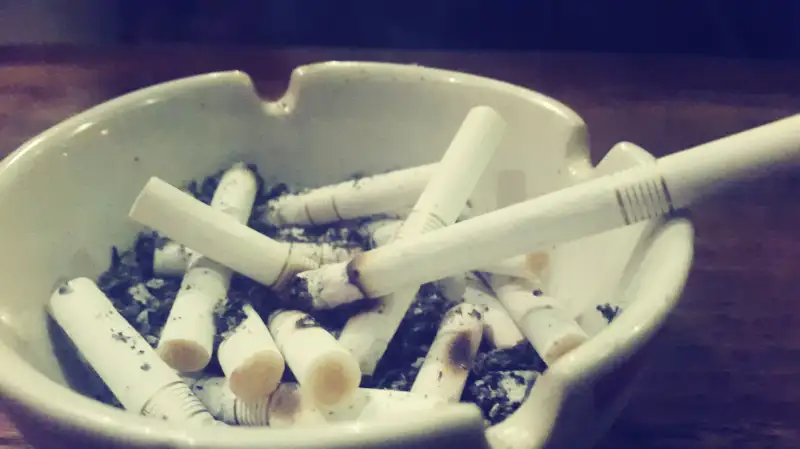 Vincentius Christian / EyeEm—Getty Images
It's not like anyone starts smoking thinking it's a good financial decision, but it's amazing how expensive the habit can be. If you're a smoker, you might be surprised to learn how much money you'll save if you quit.
Dan Baier, 22, quit smoking in March, and as of the start of August, he had saved about $800 by not buying cigarettes. Quitting wasn't a financial decision, but it's been a motivating side-effect, which he continues to track.
"If you asked me if I thought in a 150 days or however I would have smoked 2,500 cigarettes — it's over that now — or saved $900 by now, I would have said you were crazy," Baier said. He calculated the figures using an app called QuitNow! (he bought the pro version), but he said he entered a conservative average of 16 cigarettes a day at $6.50 a pack. His actual savings may be greater, he said.
Baier said he didn't quit on purpose, though he had tried and failed at it a few times, since he started smoking at age 15. He got a cold in March and found himself physically unable to smoke, and by the time the cold cleared, he had already gone through withdrawal. He said he hasn't smoked since.
About three weeks after quitting, Baier wondered how much he was saving ("I'm an engineering student, so I'm kind of a nerd about this stuff") by no longer buying cigarettes. He bought packs that cost $7 but usually had a $1 off coupon ("That's why I bought them"), and he said he paid full price about half the time. Cigarette prices vary by state and city (Baier lives in Michigan), so each smoker's potential savings could be quite different, when factoring in location and smoking frequency.
As of Aug. 10, when I interviewed him, Baier said he had saved up to $889 and 10 days of time, assuming an average 6-minute break per cigarette. Baier said he has enjoyed following the progress of his savings, which he will continue to track.
Any time you cut a regular expense out of your spending, that money can easily go toward other occasional purchases, but Baier decided to save the money. He and his girlfriend had long wanted to get a nicer bed (they were sleeping on a futon), and that was the obvious choice when he was deciding what to do with the savings.
"It turned into us just putting money away," Baier said. "Once I hit $600, I went and bought a nice mattress and she went and bought a bed frame."
Saving money is certainly a nice perk and motivates him to stay away from smoking, but he doesn't think it would have been enough to trigger a decision to quit. That has a lot more to do with handling the social fallout, he said.
"It's kind of cool to visualize it (the QuitNow! data), but I feel like it's kind of a separate thing," Baier said. "In the end it's more of like your will power." As for his advice to others who want to quit, he said: "Remember you can't even have one."
More From Credit.com: