4 Ways to Avoid Raising Spoiled Monsters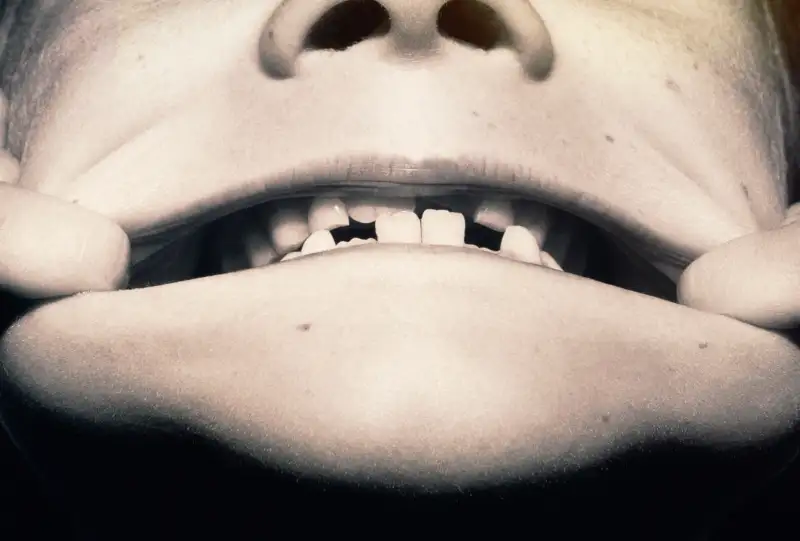 Robert Holmgren—Getty Images
Kay Wyma remembers the exact moment she realized she was spoiling her kids.
The Dallas mom of five was driving to school one morning, and found her car surrounded by a Lexus on one side, a Porsche on the other, and a Maserati in front.
That was when her 14-year-old son asked: "Which car will I look good in at 16?"
"I was like, you have got to be joking," she said.
Wyma went home and had an ephipany. "Every bed was unmade, every dish was unwashed, and there was a trail of clothing everywhere," she said. "I was only there to serve them."
She spent the next year scrubbing every bit of entitlement out of her five kids and even wrote a book called "Cleaning House" about the experience. But she is hardly alone in wrestling with that ultimate parental question: "Am I spoiling my kids?"
The answer appears to be yes, according to a new survey.
The new "Parents, Kids & Money" poll from Baltimore-based money managers T. Rowe Price suggests that many parents have not only veered off-track in raising money-smart kids but have steered into a ditch.
Some 58% of parents admitted to worrying that they spoil their children, and 46% of parents have gone into debt to pay for something their kids wanted. Meanwhile, 57% of kids say they expect their parents to buy them what they want.
"There is a lot of emotion involved here," said Anne Coveney, T. Rowe Price's senior manager of Retirement Thought Leadership. "Parents certainly want to please their children."
To keep spending on kids from running amok, here is what parents and financial planners suggest:
1. Ask yourself if it is really for them
"Many parents are burying themselves in debt trying to keep up with their neighbors, and even borrowing against retirement plans and home equity to do it," said financial planner Mark LaSpisa of South Barrington, Illinois.
This is a race you cannot win, so be ruthlessly realistic with your own numbers.
A practical tip: Do a digital detox, since University of Pittsburgh researchers have found frequent social-media users tend to have higher credit-card debt and lower credit scores as they pursue bragging rights on Facebook and Instagram.
2. Institute an allowance
When you buy your kids whatever they want, they acquire the false illusion that the money supply is infinite. Instead, shift the burden of spending decisions to them by giving them a fixed amount and sticking to it.
Parents say it works. "We just said, 'We will no longer be buying you things; you will be buying your own things,'" said Wyma. "It was so interesting to watch how much less they spent."
3. Require a summer job
By the time your kids are 14, you should have them looking for summer gigs, Wyma suggested. It may be a difficult task, since there is not much work available for that age group. But even if they get rejected, it will gird them for the many job-hunting years ahead.
One of Wyma's daughters started helping out in an office at age 12, doing all the usual grunt work like making photocopies. She is now 16 and "could run a corporation," Wyma raved.
4. Stop trading time for things
Almost half of working fathers worry that they spend too little time with their children, according to Pew Research Center. When parents feel guilty, they tend to whip out their wallets to compensate.
One survey by coupon site vouchercloud.com found that parents give their kids an average of $1,360 a year. While most would like to give less, they reported feeling in competition with other parents and not wanting to disappoint their kids.
"I'm guilty of this as well," said financial adviser Cory Papineau of Winnipeg, Canada. "We are effectively teaching our children the way to solve a problem is to throw money at the situation."
So instead of making up for lost time with a new iPhone or XBox, try a cost-free weekend hike or a family picnic.