6 Steps to Become a Recovering Overspender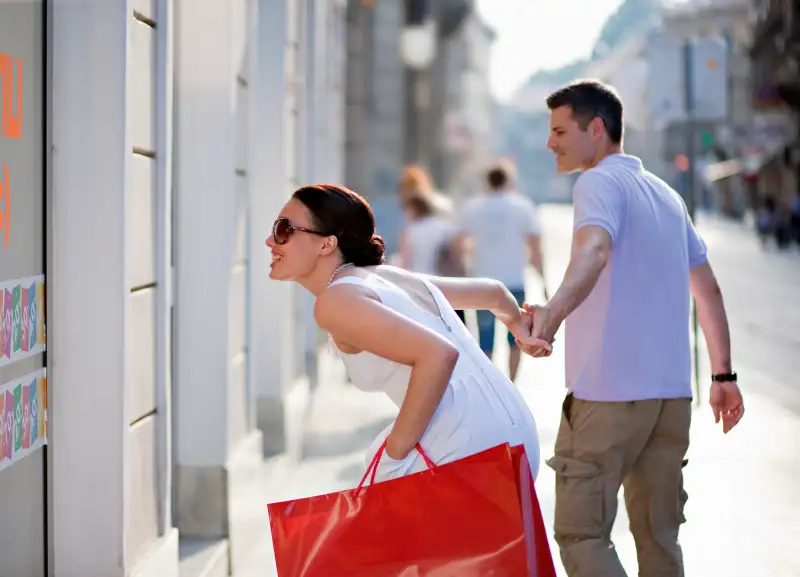 Henglein and Steets—Getty Images/Cultura RF
They say money is easy, it is just numbers — but what if those numbers don't make sense to you? What if the thought of budgets and spreadsheets makes you want to crawl up in a hole and cry?
I am one of those people that cried over her budget because for years I failed with money. I failed so badly that I was in over $40,000 worth of debt because of my spending issues. My spending was so wrapped up in appearances, lack of self-control over spending and failure to take the time to research less expensive ways to get the things I wanted.
When I had enough of my failures with money, I started to get really serious about paying down the debt that I was in. That meant that I started to research each and every thing in my home, and ways to save money on those items. In two years I paid off $40,000 worth of debt and now enjoy a life full of financial independence. I talk about my journey from being a spender in my book, "The Recovering Spender," where I share a 12-step process to recovery.
Over the years, I've been able to save money on practically everything. Here are my top six steps to becoming a recovering spender, like me.
1. Cut Your Cell Phone Bill in Half
If you are in debt or struggling to pay your bills, you should start to look at your phone bill and see where you can negotiate. There are two options that you should look into:
Switch to Republic Wireless, which is an affordable phone service and a network that uses Wi-Fi and cell together for more coverage. There are never any contracts and phone plans start at $10 per month.
Add more people to your phone line to save money. By adding more people to your current plan, you can split your minutes and save money. We currently have eight people on our phone plan and pay one-half of what we would otherwise pay.
By doing this, you can save hundreds of dollars per year.
Read: 17 Biggest Budgeting Mistakes You're Making
2. Shop at ALDI and Meal Plan
If you don't live near an ALDI grocery store, you need to email them and tell them to come to your city — now. ALDI products and prices put other grocery stores to shame. They have an extensive line of gluten-free and organic products at prices you can afford. I love ALDI so much that I started putting together ALDI Meal Plans to teach people how to meal plan around ALDI products.
There is a saying that for every one hour of planning, you save four hours of execution. If you are busy like I am, you might think you don't have time. But let me tell you this scenario: If you spent two hours this week planning your meals for the week and saved yourself $200 by not eating out and purposeful grocery shopping, it is basically the same thing as making $100 per hour. In a way, that meal plan is actually a way for you to get a pay raise.
We usually plan around items that are on sale and seasonal. Simply write out the meals you are going to eat that week, create a shopping list and then plan around your weekly activities. You can save hundreds.
3. Earn Money Off Things You Already Do
If you shop online a lot, make sure you go through cash-back portals like Swagbucks. By going through these portals, you earn points for purchases you were already going to make. You can save these points and trade them in for cash or gift cards.
I typically keep the money in my account until Christmas time and then cash them out so I don't have to pay for Christmas presents.
Read: 30 Clever Ways to Make Money Online
4. Cut Cable to Save Thousands
If you love sports and just can't get rid of your beloved ESPN or HGTV, I have another option for you. You can pay upwards of $175 per month on premium cable to get your sports channels, but what if I told you I could get you the same channels for only $19.99?
Sign up for Sling TV for $19.99 per month and get the following channels streamed live to your TV. Some of the channels included in their basic package are ESPN, ESPN2, TBS, TNT, AMC, HGTV, Food Network and more, starting at just $19.99 a month with no contract. You can also watch on your tablet, phone and computer. This means you never have to miss your favorite games again.
We pay $10 for basic cable and $19.99 for Sling TV each month, making our total $29.99 per month for all the channels we want — a savings of over $100 per month.
Read: How to Lose a Guy (or Girl) Over Spending Habits
5. Sell Off Belongings
Here is your challenge: Spend a couple of hours going through your basement, garage, attic and closets and find stuff that you don't use. Then, sell it using Craigslist, Facebook, eBay or a bunch of other apps that make selling stuff easier than ever.
But sometimes, nothing beats a good old-fashioned garage sale. I can almost guarantee that you'll find at least $1,000 worth of stuff. I personally have a garage sale every few years and consistently fetch $1,000. That's a nice emergency fund right there.
6. Set Your Boundaries
As a spender, boundaries are your best friend. Part of saving money is not spending it in the first place, so figure out what your weaknesses are and then set boundaries around those weaknesses.
For example, I cannot go into a Target alone, because I know I suddenly get lost in the home décor section and just can't find my way home. Because I know this is a struggle for me, and I always overspend when I go there, I had to make the decision to just not go unless I am with someone that can hold me accountable.
Do you have any weaknesses or areas where you know you over shop? If you do, it is best to try to stay away from those places so you can save more money by not spending.
If you follow all six of these steps you should be well on your way to getting out of debt, curbing your spending and living a happy, fulfilled and debt-free life.
This article originally appeared on GoBankingRates.