3 Questions to Ask Before Refinancing Student Loans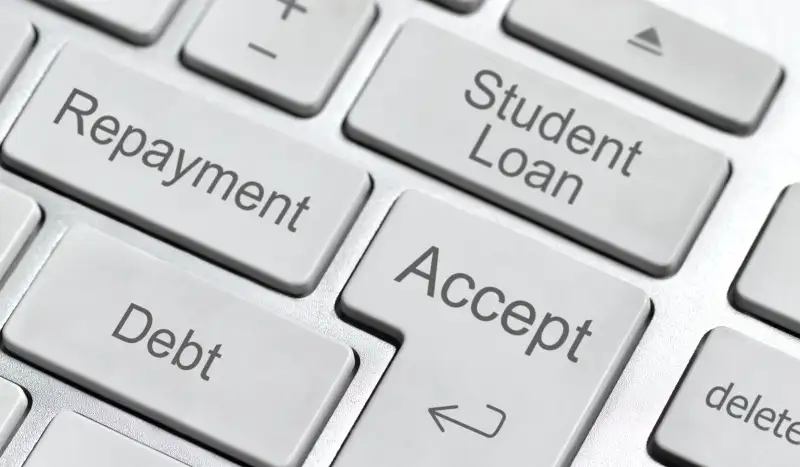 Peter Dazeley—Getty Images
Lowering the interest costs on your student loans sounds like a no-brainer, even to grads who steered clear of the math building during their university years. Private lenders are re-entering the student loan refinancing market, which has a number of new players, too. But only certain borrowers will qualify, and even if you're one of them you should think carefully before jumping in.
The temptation to refinance is understandable. The class of 2015 is the most indebted ever, according to an analysis of government data by Mark Kantrowitz, senior vice president and publisher at Edvisors, a website about planning and paying for college. Almost 71 percent of those who received bachelor's degrees in May have student loans, and those loans average a little more than $35,000. Next year's class is expected to carry even more debt.
"It's been growing every year and it's been going on for decades," says Kantrowitz. "Adjusting for inflation and adjusting for the number of students, the reality is that for an individual student more of the burden of paying for college has shifted from the government to the student."
That burden is enough to keep recent grads financially restricted for many years, hampering their ability to buy a home, launch a business or start a family -- or pay off credit card debt. Refinancing student loans at a lower interest rate could save them thousands of dollars.
Stepping in to help is a growing number of lenders, including Social Finance (SoFi), CommonBond, Darien Rowayton Bank, Citizens Financial Group and more than 300 credit unions and community banks who use the online platform LendKey. Though refinancing private student loans has been possible for years, institutions only began refinancing federal student loans in 2012. The growth since then has been exponential, with billions of dollars of debt refinanced in three years.
Note that refinancing is different from federal loan consolidation, which simply combines multiple loans so you only have one payment to make. (See box: Debt consolidation versus refinance.) With a refi, you apply for a new loan with new terms to pay off your existing student loans.
As with any good deal, there are important facts to consider before deciding to refinance, especially if you have federal student loans, which offer unique protections. It may be easier to decide to refinance private loans, but you'll still need to understand the costs and qualification criteria. Ask yourself these three questions before jumping into any new deal:
1. Are you willing to trade federal loan protections for a lower rate?
Federal loans offer a fixed interest rate, meaning even when the economy changes and interest rates rise, your payments won't. However, in a low-interest economy, the federal rates can feel high, especially when there are lenders offering better deals.
For subsidized undergraduate loans (in which the government pays the interest while you're in school) between 2006-2015, the interest rate ranged from 3.4 percent to 6.8 percent. For unsubsidized undergraduate loans, the rate ranged between 3.86 percent to 6.8 percent. Graduate and professional student loans ranged from 5.4 percent to 6.8 percent.
Read Next: These Are the Best Colleges in the U.S.
Considering some private refinancing options are as low as 1.9 percent with a variable rate, the savings if you refinance can be substantial. (Websites such as LendKey have resources to help you compare interest rates from different lenders.)
"I had one student loan that was more than 13 percent, so it was worse than an interest rate on a credit card," says Christin Gomes, a University of Miami graduate who works in marketing in the software and hardware engineering field. She recently refinanced her private loans through a new lender at a rate of 3.6 percent.
Gomes says her monthly payments are now not only lower, but she will pay them off 10 years earlier. With $60,000 of her remaining $80,000 debt refinanced, she will save thousands of dollars in interest. "I was scared of refinancing. Now, I actually wish I would have done it sooner," she says.
Gomes plans to refinance her federal loans as well, but she first weighed the protections she'd be giving up. That's important for any graduate considering a federal loan refi. For example, if you're a public servant, your federal loan can be forgiven after 10 years of consecutive payments. If you're a teacher who works in a low-income school for at least five years, you can have up to $17,500 of your loan forgiven. Work in a low-paid industry? The federal loan structure allows you to adjust your payments relative to your income. And, if you can't make your payments, there are options that allow you to postpone or defer them; some private lenders, in contrast, offer no forbearance or deferral options.
The nonprofit organization, Institute for College Access & Success (TICAS), which works to make higher education affordable and available to a diverse range of students, warns borrowers that defaulting on student loans can be extremely damaging to a borrower's credit history. It recommends graduates not only educate themselves on federal protections, but use them if their income isn't allowing them to make payments on time.
Kantrowitz echoes that advice and says it's also important to take a long-term approach when deciding whether to forgo your federal protections in favor of a lower interest rate with a private lender. "You might think, 'I'm never going to need these things.' But, the reality is people actually do. A student probably doesn't have the experience to judge if they might need these protections in the future."
If you have private loans, you may want to speak with your current lender to see if it can work with you on a new payment plan. There may be fees associated with switching to another lender to refinance.
If you have a mixture of federal and private loans, there are options to refinance all of them with a private lender or just refinance your private loans, as Gomes did, while still keeping your federal loans intact.
2. Can you qualify?
While refinancing may seem like the right choice after assessing your current loan agreement, you'll still need to meet certain eligibility requirements before you're approved. Most lenders will require a credit score above 620 -- in many cases well above that number -- as well as a stable job or job prospect, a good income and a low debt-to-income ratio.
That's why, if you are still in college, it is important to start building a good credit history now. If you have graduated, don't miss any of your loan payments, as that will be reflected in your credit score.
Some point out the irony that current refinancing options are not helping those who may need it most. "It's the wealthier individuals who are able to save money, not the students who are struggling to make ends meet," says Kantrowitz.
Market leader SoFi makes no apologies for that. SoFi was the first company to refinance federal loans -- beginning exclusively with Stanford University graduates in 2012. Since then, the company says it has refinanced $3 billion in student loans, $1.7 of that in the first half of 2015. SoFi says it now considers applicants from 2,200 universities and its clients range from nurses to Wall Street investors.
But, they all need to meet strict requirements to qualify. The entire application process takes place online. Applicants prove their income and job security by sending SoFi a photo of their work contract.
"We only want to lend to people who can pay it back," says Dan Macklin, co-founder of SoFi. "If you have a decent income, if you have a bit of work experience, if you have a good career trajectory, have been to a good school, and ultimately have enough cash to pay us back, then you'd be a good candidate for SoFi loans."
Macklin says SoFi's clients save on average $14,000 through refinancing with his company, as many have loans in excess of $70,000. While he admits the eligibility requirements can be stringent, he says the company doesn't abandon its clients if they suddenly find themselves out of a job.
One of SoFi's selling points is a job-hunting team that will tap into the company's client base and arrange introductions and interviews for job seekers. As with federal loans, a borrower's debt is forgiven in case of death. A few other private lenders, such as CommonBond, which refinances graduate student loans, also offer protections. In certain cases of economic hardship, CommonBond will allow a borrower to temporarily postpone making monthly payments.
For graduates who don't qualify for a refi through SoFi or CommonBond, LendKey is another avenue to try. LendKey is a lending-as-a-service platform that allows you to tap into its network of more than 300 credit unions and community banks to refinance private and federal student loans. Because it works with credit unions and nonprofit banks, it may be able to find you a local lender that will accept a lower credit score than some of the bigger institutions. You may also be able to co-sign with a parent or spouse if your personal credit history doesn't meet the requirements.
Gomes says while she was debating whether to refinance, she made strides to improve her eligibility. "This didn't happen overnight. I made sure I got a job, I got a good income, I paid all my bills on time. So, when it came to the time for me to refinance, I knew I would be a good candidate."
If you worry about your eligibility for refinancing, or have already been rejected, there are steps you can take to increase your prospects. Check your credit reports at annualcreditreport.com and request any inaccuracies be removed. You may want to try other lenders, since your credit score will only be affected once, even if you apply to multiple lenders within a 30-day period. If that fails, be patient while you build your credit.
3. What are all the costs?
If you meet the eligibility requirements and want to refinance your student loans, there are several lenders to choose from. Your bank might be a good place to start inquiring, especially if you already have a relationship with them. However, even if your bank offers refinancing and approves you, it's important to do your research first. Asking some questions upfront could be worth thousands of dollars in savings.
Whether you decide to refinance, consolidate, or stick with your current plan, the most important consideration is ensuring the amount you pay every month is one you can afford both now and in the future. "One late payment can be all it takes to take a good credit score to a bad credit score," says Kantrowitz. "You need to take your repayment schedule seriously."
Check out Money's 2015-16 Best Colleges rankings
More From CreditCards.com: