Rental Car Coverage and Travel Insurance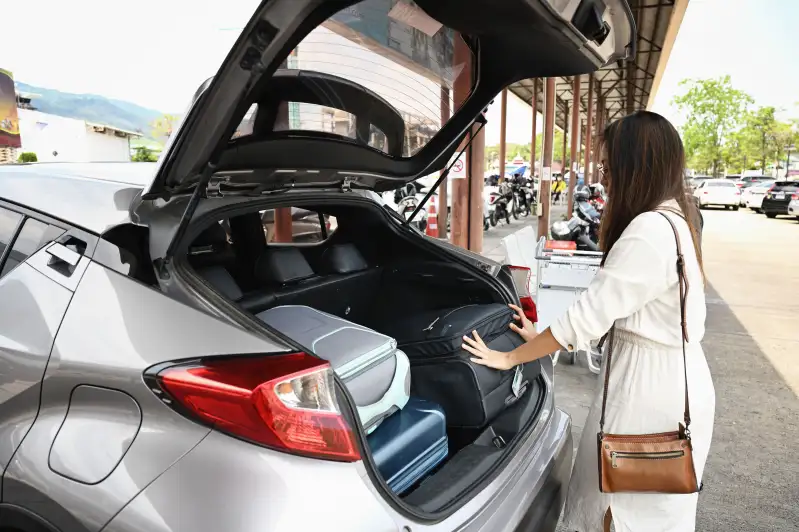 The secret to enjoying a vacation to the fullest is having a safety plan in case problems arise. If you're driving a rental car during your trip, your current auto policy may not offer enough, or any, coverage in the event of a collision or theft. But your travel insurance policy could, for an added fee.
This guide covers some important information about travel insurance with rental car coverage and provides tips on how to minimize your risks without breaking the bank.
What is Rental Car Travel Insurance?
Some travel insurance companies offer add-ons that provide rental car collision coverage. This option can protect you from financial responsibility if your rental vehicle is lost or damaged in a collision or due to events beyond your control, such as theft or natural disasters. It does not include coverage for your personal belongings stored inside the vehicle or for medical expenses incurred by injured parties.
Travel policies with rental car coverage may require you to pay repair costs upfront and then file a claim to be reimbursed. Additionally, not all rental car companies accept this type of coverage, so check whether your rental company does before purchasing this add-on.
If you're traveling domestically and already have a personal auto policy, it could extend some coverage to rental vehicles. Of course, it may not be enough to cover all the risks of renting a car. Before purchasing any additional protections, contact your auto insurance company to understand what your policy does and doesn't cover with regard to rentals.
If you are traveling abroad, on the other hand, your U.S. car insurance policy won't cover a rental vehicle. In that case, you have several options besides travel insurance with rental car damage protection. For example, you can purchase coverage directly from the rental car company or see if your credit card offers coverage when you use it to reserve the car.
Just keep in mind that not all credit cards offer car rental coverage, and that coverage may be secondary to your auto policy. Additionally, the additional insurance offered by rental car companies may have coverage restrictions regarding who may drive the vehicle, where it may be driven and for what purposes, so read the contract carefully.
Does Travel Insurance Cover Rental Car Damage?
Travel insurance generally doesn't cover rental vehicles. However, some companies offer loss and damage coverage as a policy add-on or separate plan.
If you opt for this coverage, you typically get emergency roadside assistance and a predetermined amount of coverage, sometimes with a deductible, if your rental is stolen or damaged in a qualifying accident or natural event.
What Travel Insurance Plans Won't Cover When Renting a Car
The rental car protection you can get through some travel insurance policies generally only covers damage to the car or losses stemming from a qualifying accident or event beyond your control. It doesn't automatically include liability coverage or cover emergency medical care for injured parties or personal effects stored in the rental.
If you want additional protection rental car companies may offer the following:
Supplemental liability insurance: Offers protection against third-party claims, including injuries to other parties and damage to their property.
Personal accident car rental insurance: Covers your medical bills and those of your passengers, even if the accident was your fault.
Rental car personal effects coverage: Can reimburse you up to a set dollar amount if your personal belongings are stolen from the rental car.
Travel and Rental Car Coverage with Travel Credit Cards
Some of the best travel credit cards offer coverage for rental cars. This coverage generally extends to collision damage and theft but does not provide liability protection. And restrictions and exclusions may apply. For example, some cards offer secondary coverage, meaning you must first file a claim through your car insurance company before using your credit card's rental car insurance benefit.
Other cards offer primary coverage when traveling abroad, but may not cover you in all countries and you may be limited in the types of vehicles you can rent. Contact your credit card provider to understand what your card covers and whether that coverage is primary or secondary. You may also have to decline the rental car company's collision damage waiver (CDW) for your credit card coverage to kick in.
Tips when shopping for Rental Car Insurance Coverage for your trip
You have a few avenues to explore when purchasing rental car insurance. Regardless of the type of coverage you choose, reading the fine print and understanding exclusions can help you make smarter financial decisions.
Check Whether You're Already Covered
According to Progressive, drivers who already have a personal auto insurance policy may not need to purchase additional rental car insurance when traveling within the U.S. And those who own homeowners or renters insurance may also have coverage for personal belongings stored in their rental vehicle.
If you're traveling internationally, your credit card may provide primary collision coverage for some rental cars in some destinations. Check with your credit card issuer to see whether you have such protection and if any exclusions apply.
Compare Travel Insurance Policies beyond Rental Coverage
If you're traveling internationally, you may want to consider a travel insurance policy to protect yourself against common issues like trip cancellations and interruptions, emergency medical treatment and evacuation, lost or delayed baggage, and missed connections.
Most travel insurance providers also offer add-ons besides rental car collision coverage that can benefit travelers in certain situations. For example, if you're unsure about your travel plans, purchasing cancel for any reason travel insurance will allow you to cancel your trip for reasons other than those listed as covered under your policy and get reimbursed a percentage of your pre-paid non-refundable travel expenses.
Read our article on travel insurance to learn more about what it covers and how it can benefit you.
Rent a No-Frills Car
When renting a car for a vacation, you may be tempted to go for a more luxurious option than what you normally drive. However, keep in mind that luxury cars are more expensive to repair and replace, so insuring them costs more than insuring economy cars. And repair costs may well exceed your insurance coverage limits.
When in doubt, pose your questions to a Licensed Agent
There's no shortage of insurance providers and policy options. If you're not a seasoned traveler used to making travel and rental car insurance arrangements, it's easy to get lost while researching the best travel insurance companies. Further, if you fail to make a claim according to your policy's instructions, it could result in your claim being denied.
A licensed agent can help you purchase the right coverage, assist you in making changes to an existing policy (if possible) and even guide you through the claim filing process.
How much does Travel Insurance with Rental Car Coverage cost?
According to the U.S. Travel Insurance Association, a travel insurance policy can cost between 4% and 8% of your total trip. But the price could be higher than 8% if you purchase add-ons like rental car coverage.
The exact price of your policy will depend on several factors, including:
The travel insurance provider
The type of policy you select
The policy's limits
The car you rent
The length of the rental agreement
The number of drivers
Other insurance add-ons you buy
Your choice of deductible
If you're on a budget, carefully consider the factors you have control over, like the length of the car rental agreement and your choice of car. Your decisions can help you save money.
Will your Personal Car Insurance Policy cover you while traveling abroad?
Generally, your personal car insurance policy won't cover you while traveling internationally, as many countries don't accept foreign policies. The same goes for rental car insurance through travel insurance. If the policy's limits don't match the country's requirements or the car rental company doesn't accept the policy, you'll likely have to buy insurance when you go pick up your car.
However, your personal insurance may include travel to Canada. Before traveling, contact your insurance company to see if you are covered or whether you can purchase a temporary policy for the length of your trip.
Does Travel Insurance for Rental Cars also cover motorcycles and RVs?
You're unlikely to get coverage for rental trucks, RVs and motorcycles through travel insurance. If you want protection, first see if your personal auto insurance extends coverage for these vehicles. If not, you'll have to purchase policies directly from the rental company.
If you plan to rent a motorcycle during your trip, speak to an insurance agent about how to get temporary coverage. Motorcycle laws vary from state to state and even more from country to country, so more may be involved when purchasing insurance.
Is it better to Buy Coverage directly from the Rental Car Company?
For starters, you may not need to buy any additional rental car insurance at all. Check with your car insurance company whether your current policy extends to your rental and whether any exclusions or limitations apply.
If your personal auto policy doesn't provide coverage for your rental car, ask your agent if it's available as an add-on and how much it will cost for the duration of your trip. Again, consider the type of vehicle you will rent, where you're driving it and how much coverage you need at your destination.
You can also get coverage through a travel insurance policy add-on, direct from the rental car company or even by paying for the rental with certain credit cards.
There's no one right decision, just make sure you're not paying for something you don't need. And the best way to do that is to ask questions. If you decide to go for travel insurance with rental car coverage, make sure the car rental company accepts this form of insurance before you purchase a policy.
If your trip isn't a lavish vacation and you don't necessarily need travel insurance but have a credit card that offers travel protections, contact your credit card issuer to understand exactly what's covered. To get coverage through your credit card, you'll have to decline the rental car company's collision damage waiver (CDW), so ask about this as well.
Lastly, you may feel more secure knowing you're financially protected with a policy directly from the rental company, not a third party. These policies are typically more expensive than third-party policies, but you'll be off the hook from filing any claims while vacationing.
Find the Coverage you need for your upcoming trip
Whether you travel for business or pleasure, you can have peace of mind while away if you prepare and minimize your risks as much as possible. The quickest and perhaps easiest method is to purchase all-inclusive travel insurance with car rental coverage. But you could be spending more on coverage than you have to, and that coverage may not be accepted by the car rental company.
Before your next trip, check your current insurance policies and credit card benefits to see what coverage you already have. Then, shop around with insurance providers and rental car companies to see what plans offer you the most for your money.