Retail Sales Got a Much-Needed Bump in April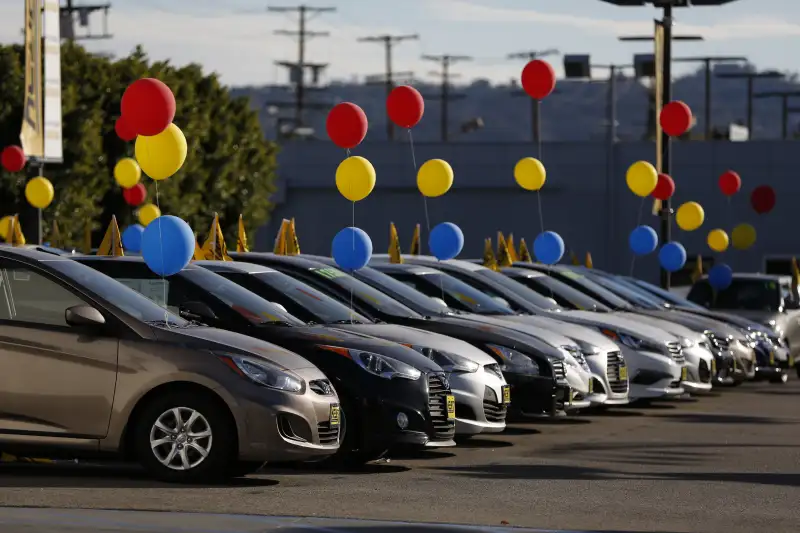 U.S. retail sales in April recorded their biggest increase in a year as Americans stepped up purchases of automobiles and a range of other goods, suggesting the economy was regaining momentum after growth almost stalled in the first quarter.
The Commerce Department said on Friday retail sales jumped 1.3% last month, the largest gain since March 2015. March's retail sales were revised up to show a 0.3% decline instead of the previously reported 0.4% drop.
Excluding automobiles, gasoline, building materials and food services, retail sales shot up 0.9% last month after an upwardly revised 0.2% gain in March.
These so-called core retail sales correspond most closely with the consumer spending component of gross domestic product.
Economists polled by Reuters had forecast retail sales rising 0.8% and core retail sales gaining 0.3% last month.
The broad increase in retail sales last month is a welcome reprieve for a sector that has struggled with tepid demand, and suggests economic growth is picking up after braking to a 0.5% annualized rate in the first three months of the year.
The economy expanded at a 1.4% pace in the fourth quarter. Retail sales have been sluggish in part because the strengthening labor market has not generated strong wage growth.
Economists also say that some of the savings from cheaper gasoline over the past year-and-a-half have been absorbed by rising rents and medical care costs.
Retailers such as Macy's and Nordstrom this week reported sharp declines in quarterly sales and lowered their full-year profit forecasts.
In April, auto sales rose 3.2%, the largest increase since March 2015, after slumping 3.2% in March. Receipts at service stations increased 2.2%, reflecting recent increases in gasoline prices.
Receipts at clothing stores surged 1.0%, the largest increase since May 2015. Online retail sales jumped 2.1%, the biggest gain since June 2014. Receipts at sporting goods and hobby stores rose 0.2% last month.
Sales at electronics and appliance outlets increased 0.5%. Building materials and garden equipment store receipts, however, fell 1.0% last month, the largest decline since August. Sales at restaurants and bars rose 0.3%.