Retail Sales Were Flat in July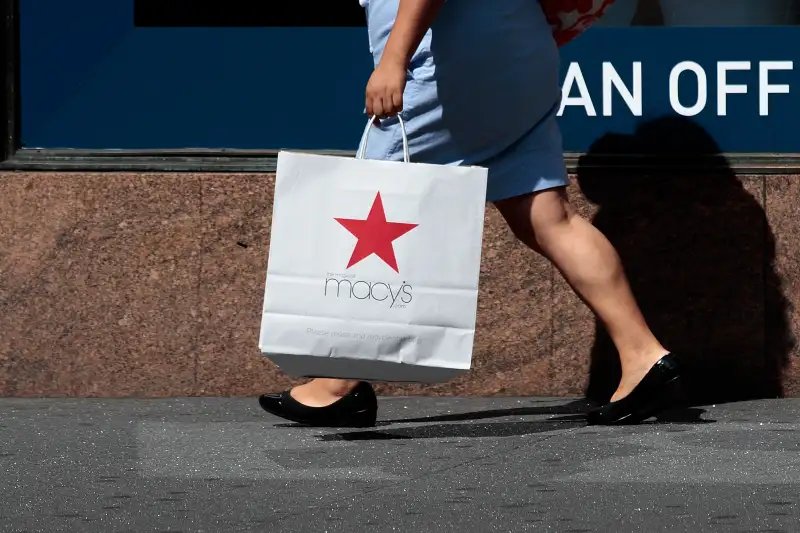 Drew Angerer—Getty Images
U.S. retail sales were unexpectedly flat in July as Americans cut back on purchases of clothing and other goods, pointing to a moderation in consumer spending that could temper expectations of an acceleration in economic growth in the third quarter.
The Commerce Department said on Friday that the unchanged reading last month followed an upwardly revised 0.8% increase in June. Retail sales in June were previously reported to have increased 0.6%.
Sales rose 2.3% from a year ago. Excluding automobiles, gasoline, building materials and food services, retail sales were also unchanged last month after an unrevised 0.5% increase in June.
These so-called core retail sales correspond most closely with the consumer spending component of gross domestic product. Economists had forecast overall retail sales rising 0.4% and core sales climbing 0.3% last month.
Robust consumer spending helped to cushion the blow on the economy from an inventory correction and prolonged drag from lower oil prices, which restricted GDP growth to an average 1.0% annualized rate in the last three quarters.
Friday's data suggested consumer spending was cooling after the second quarter's brisk 4.2% rate of increase.
Despite the surprise weakness in July, consumer spending remains supported by a strong labor market, as well as rising home and stock market prices. The economy created a total of 547,000 jobs in June and July.
The Atlanta Fed is currently forecasting the economy to grow at a 3.7% annualized rate in the third quarter.
Automobile, furniture and online sales were the only bright spots in July. Sales at auto dealerships increased 1.1% in July after rising 0.5% in June.
Online retail sales jumped 1.3%, while receipts at clothing stores fell 0.5%.
With consumers cutting back on discretionary spending, sales at sporting goods and hobby stores fell 2.2%. Receipts at building materials and garden equipment retailers fell 0.5%.
There were declines in sales at electronics and appliance outlets and service stations. Americans also cut back on spending at restaurants and bars.