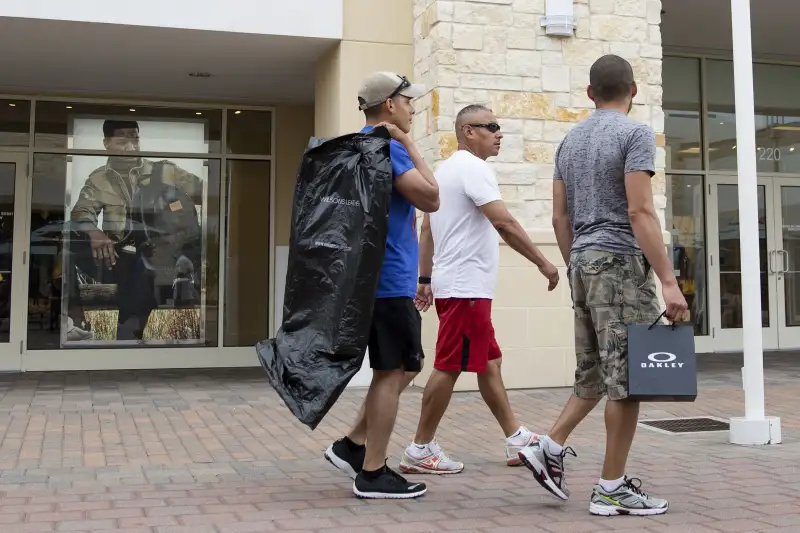 Bloomberg via Getty Images
U.S. retail sales rose more than expected in May as Americans bought automobiles and a range of other goods, suggesting economic growth was gaining steam despite a sharp slowdown in job creation.
The Commerce Department said on Tuesday retail sales increased 0.5% month after surging by an unrevised 1.3% in April. It was the second straight month of gains and lifted sales 2.5% from a year ago.
Excluding automobiles, gasoline, building materials and food services, retail sales rose a solid 0.4% last month after an upwardly revised 1.0% increase in April.
These so-called core retail sales correspond most closely with the consumer spending component of gross domestic product. They were previously reported to have risen 0.9% in April. Economists polled by Reuters had forecast both overall retail and core sales gaining 0.3% last month.
The fairly strong May retail sales report could see economists raising their second-quarter GDP growth estimates, which are currently around a 2.5% annualized rate. The economy grew at a 0.8% rate in the first quarter.
Tepid employment gains in May stirred concerns about the health of the economy. But so far, data on first-time applications for unemployment benefits suggests labor market strength remains intact.
In May, auto sales rose 0.5% after racing 3.1% in April. Receipts at service stations increased 2.1%, reflecting recent increases in gasoline prices.
Sales at clothing stores increased 0.8%, the largest gain since November. Online retail sales shot up 1.3%. Receipts at sporting goods and hobby stores jumped 1.3% last month. Restaurants and bars sales climbed 0.8%.
Sales at electronics and appliance outlets gained 0.3%. But sales at building materials and garden equipment stores fell 1.8% after declining 2.0% in April. Furniture store sales dipped 0.1%.