Don't Get Suckered Into Signing Up For These Credit Cards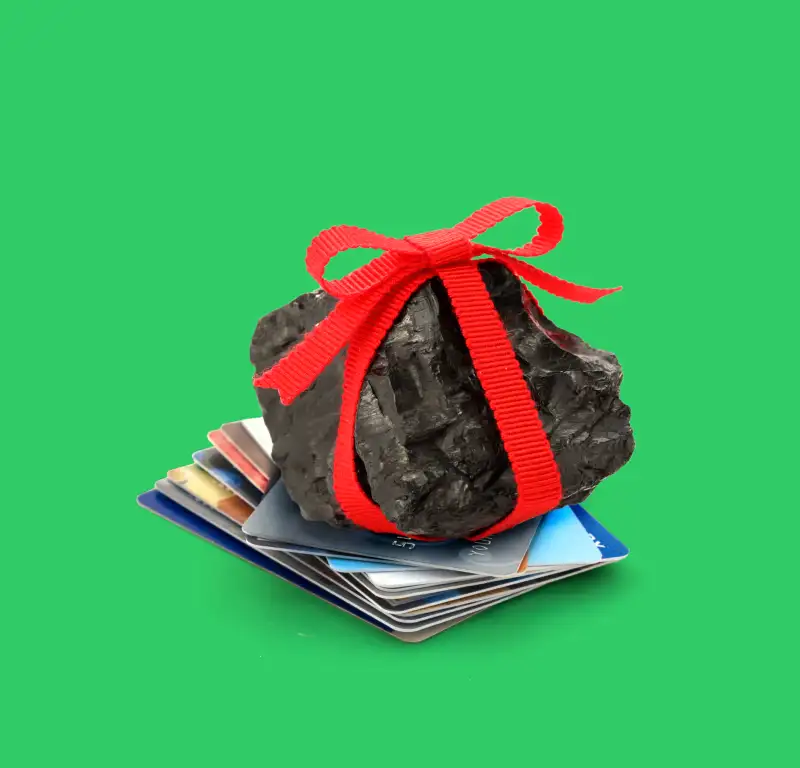 This time of year, retailers start to turn up the advertising on their promotional payment plans—0% interest for six months! Special financing for a year with a 15% discount on your purchase!
With offers like those, you might be tempted to consider paying for little Sally's Disney Frozen doll/dress/lunchbox with store financing or a brand new store-specific credit card.
But beware: A new study by CardHub found that many of these promotions have potentially costly caveats in the fine print.
Among the 69% of major retailers surveyed that offered financing options, half currently have what's known as a deferred-interest plan.
With these payment programs and credit cards, you're told that you won't be charged any interest for the first six months or more. But even if finance charges aren't showing up on your monthly statement, "shadow interest" is accumulating behind the scenes, explains Gerri Detweiler, director of consumer education at Credit.com. Once the grace period ends, consumers who haven't paid off their balance in full—or in some cases, who have simply made one late payment—will see a lump sum of back interest added to the remaing balance.
Lots of people end up in this worst-case scenario. According to the Consumer Financial Protection Bureau, 43% of subprime borrowers who use this kind of financing are retroactively charged interest on their purchases.
And the missteps can be very costly: The CardHub study found that, under a deferred interest payment plan, paying off your credit card debt one month behind schedule or missing a single payment could increase your financing costs by more than 27 times.
"At that point, you have to give yourself an 'F' because you didn't accomplish anything, you just deferred interest instead of eliminating it," says John Ulzheimer, credit expert at CreditSesame.com.
There are other reasons to be wary of retail credit cards, too. A recent analysis by CreditCards.com revealed that the average annual percentage rate on cards was 23.23% vs. 15.03% on general-use cards. And Ulzheimer says the high interest rates—combined with low credit limits—amount to subprime lending terms.
Additionally, store financing can impair your future borrowing prospects if you're not careful. Low credit limits make it easy to spend close to your maximum, and 30% of your credit score is affected by the ratio of credit used to available credit.
No wonder a recent Credit.com study showed 49% of Americans who opened a store card during the holiday season regret having done so.
That said, retail cards aren't always a bad idea. The discount or free financing window can make sense for a rare big-ticket purchase; you just have to make sure you understand the terms beforehand. The cash register is not an ideal time to make a decision about opening a new card, Detweiler says, but if you're stuck in this situation, at least take your time to read the fine print.
Then, put a strategy in place to make timely payments that will cover the cost of the purchase before the grace period ends.
"The way to protect yourself is to divide up the balance by the number of months left, plus a little extra, then set up auto payments from your bank account," Detweiler says.
Want to know a better way to pay? See our related story on the best credit cards to use for holiday shopping.