12 Major Retailers Closing Stores Like Crazy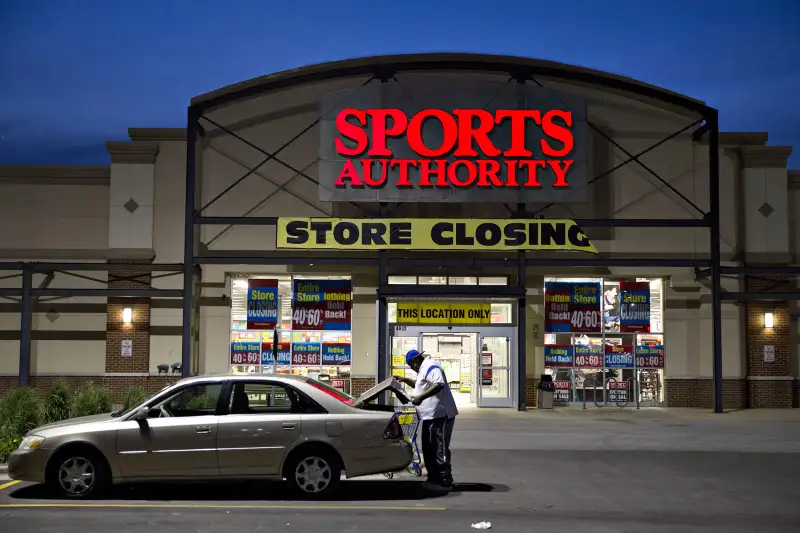 It's the age of Amazon, and brick-and-mortar retailers are feeling the pinch.
Amazon's dominance—bolstered by mostly lower prices, more options and increased convenience for shoppers–has caused stores across the mall to take a hit. Teen-apparel retailer Aéropostale filed for bankruptcy in May. Later that month, JC Penney announced that it would cut payroll and freeze overtime for its employees. The bad news isn't only recent: In 2015, Penney announced it would close 40 locations, while fellow mall giant Sears has shuttered more than 200 locations over the past two years.
Meanwhile, in its most recent earnings report, Amazon posted profits for the fourth consecutive quarter. The price of shares of Amazon stock has spiked by about 30% since February. On the heels of April's stellar earnings, the fortune of its CEO and founder, Jeff Bezos, has soared by $6 billion in just a few hours. The company's first-ever Amazon Prime Day proved to be a bigger sales event than Black Friday last summer, and Amazon is planning a repeat with tens of thousands of sales slated for July 12.
Read More: Blame Amazon for the Retail Slump
Still, some physical store closings are not a sign of troubled times, but rather the sacrifices necessary to achieve greater profitability. That's the case with drug store chain Walgreens, which prepared to sell off more than 1,000 in order to seal a lucrative merger with competitor Rite Aid.
These are some of the most prominent brick-and-mortar stores suffering from a retail slump: