The Most Important Move to Make If You Want to Retire Early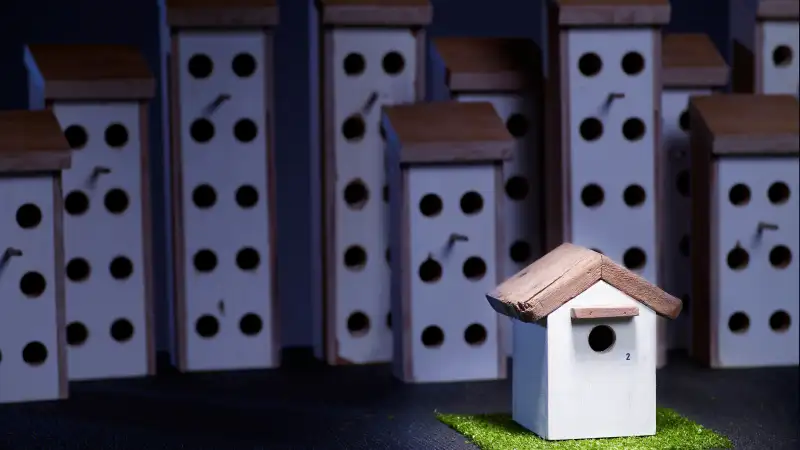 Michael Blann—Getty Images
Looking to achieve financial independence and retire sooner? A top priority should be to control expenses—especially your major living expenses like housing, food, transportation, health care, and recreation. We'll focus on the rest of these spending categories in future columns, but for now let's take a look at housing—the single largest expense for many, and one that can all too easily sabotage your journey to financial freedom.
Housing-related decisions will impact your financial independence by years, if not decades. Homes are a downright dangerous expense variable, because price tags are high, leverage (borrowing) is usually required, and various financial "experts" with their own agendas are usually involved. And houses expose our vanities, tempting us to spend for the approval of others, instead of in our own best interests. Losses of tens of thousands of dollars are routine in real estate, and can completely derail your savings plan.
Even when you don't suffer an outright loss, changing homes is expensive. I moved around in my 20's, had few possessions, and rented, so the cost of relocating was minimal. Then I married, we bought our first house, and had a child. Our next move was punishing: We were forced to sell our house at a steep loss, and, because of all our new stuff, we had to hire professional movers for the first time. When we finally bought a house again, we stayed put for nearly 17 years. In retrospect, that long time in one place was an enormous help in growing our assets and retiring early.
How much does it cost to change homes? By the time you add up the costs of selling, relocating, buying again, and settling in, you can easily spend $20,000, or more. According to Zillow, closing costs to a home buyer run from 2% to 5% of the purchase price. The seller doesn't have mortgage-related costs but is likely paying a realtor commission as high as 6% or 7%. Then there are moving costs, and the inevitable shakedown costs with any new home: painting, carpets and curtains, repairs, supplies and furnishings, and basic improvements to suit your lifestyle.
In short, changing homes is frightfully expensive, and will probably eat up most of the average family's potential savings for several years running.
Of course there are scenarios like career moves, where you don't have the luxury of staying in place. But anytime the choice to move is yours, stop and consider the expenses. The worst possible choice would be an optional move into a larger house that you don't really need. You are taking on a big one-time expense, plus a bigger ongoing mortgage and maintenance obligation. If more space is truly necessary, consider instead modifying your current home: When our son reached the later teen years, we renovated a larger downstairs room so he could have more space.
Once you're in your home, be smart about home improvement projects, especially those you can't do cheaply yourself. Trying to create the "perfect" home is an uphill battle, at best. Borrowing to improve your home is an especially bad idea, in my opinion. You can spend vast sums of money without measurably improving your quality of life. And old assumptions about getting that money back when you sell are outdated. For 2014, Remodeling Magazine reports that the average cost-value ratio for 35 representative home improvement projects stood at just about 66%. In other words, you don't make money when you sell: rather, you only get about two-thirds of your money back! Financially speaking, that's a lousy investment.
Lastly, while there are situations where it makes sense, on paper, to hold a mortgage, for those truly dedicated to financial independence, the disadvantages of debt often outweigh the benefits. In general, pay off your mortgage as soon as possible. Using extra income to pay down a mortgage loan can be a solid investment in today's low-return environment. We paid off our mortgage years before retiring, and the peace of mind was invaluable. Now, in retirement, we rent instead of own. It's a flexible, economical, and low-hassle lifestyle.
In short, maintaining a home will be one of your largest life expenses. Pay careful attention to your housing decisions if you're serious about financial freedom!
Darrow Kirkpatrick is a software engineer and author who lived frugally, invested successfully, and retired in 2011 at age 50. He writes regularly about saving, investing and retiring on his blog CanIRetireYet.com. This column appears monthly.
More from Darrow Kirkpatrick:
The Single Most Important Thing You Can Do to Achieve Financial Success
The One Retirement Question You Must Get Right
How to Figure Out Your Real Cost of Living in Retirement