Retirement Calculators Are Wrong—But You Need One Anyway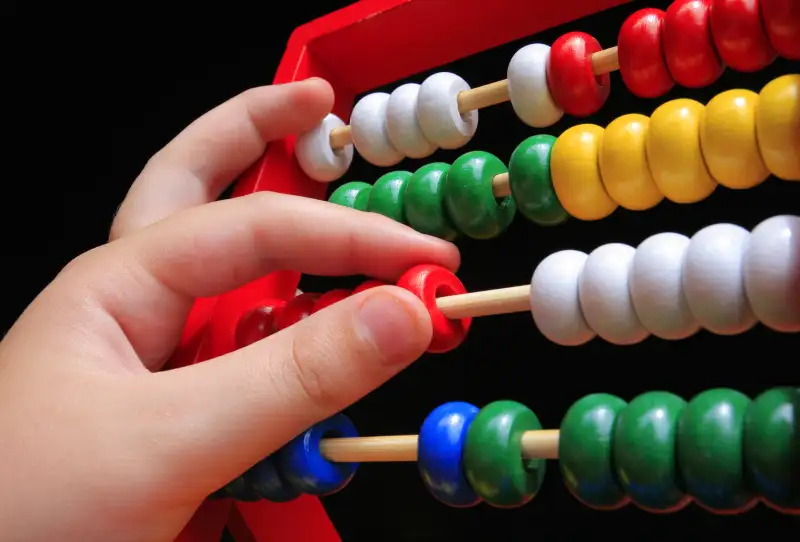 Cliff Parnell—Getty Images
Everyone knows it's impossible to predict the future, but we seem to forget that truth when it comes to our personal finances. We save too little and hope there will be no emergency expenses. We look to financial advisers or media pundits to pick the most profitable stocks. And we think there is some magic formula or equation that will compute exactly when we can afford to retire.
But there just isn't a precise answer to the question of whether or not you have enough money to retire. And that's because retirement calculators aren't evaluating a simple mathematical equation. Rather, they're attempting to model the future. And that's a very tough assignment.
You may have perfect knowledge of your personal situation: how much you'll make, how much you'll need to spend, how long your good health will last. But the world won't stand still for you. How much will stocks and bonds return in the years ahead? What will inflation run? How will tax rates change? No person or tool can predict the trajectory of the economy, the markets, and government policy decades into the future.
When I used a simple retirement scenario to compare prominent free retirement calculators, I found a difference of nearly a factor of two in the final portfolio size between the most pessimistic and optimistic outcomes. That's right, the answers varied by nearly 100%!
Given slight changes in input, even the same calculator can report vastly different results, ranging from going broke to dying a multimillionaire. So we can't approach retirement calculators with a "pass/fail" mindset. All a retirement calculator really provides is an opinion as to how long your assets would last, given current conditions and a certain set of guesses about the future.
Can you get more accuracy by choosing a "better" calculator? It depends on what you need. A more powerful calculator can guide you on tax moves, claiming Social Security, and sequencing retirement withdrawals. But don't bother searching for a calculator that is somehow inherently better at predicting your future wealth. The major variables of market returns, inflation rate, and life expectancy will always preclude a perfect answer to that question.
Still, a retirement calculator can be invaluable for making one of the most important decisions of your life. So even if it's impossible to find the one that will perfectly predict the future, how should you go about choosing one that's good enough?
For starters, understand the calculator's pedigree: Where is it coming from and why? Who is the individual or company behind it? Will they be available to support their tool now, and later? Beware calculators geared to computing your insurance or investment needs if the people behind it are standing ready to sell you those same products. You can also sidestep tools designed for professional advisers or researchers; there are plenty of other easy-to-use general-purpose retirement calculators available.
Next, consider the "fidelity" of the calculator, or how closely it can simulate reality. This will impact how much data it collects from you and how much time you need to spend on inputs. If you're younger and just need a rough check on whether you're saving enough, a quick, easy-to-use, low-fidelity calculator will be adequate. But if you're older and want to analyze specific financial events in your future, or fine-tune a tax, income, or withdrawal strategy, you'll need to choose a higher-fidelity calculator and invest more of your time.
The single most important variable in a retirement calculation is usually the real rate of return: how much your investments will grow above inflation. Broadly speaking, there are three methods for modeling return rates: average return, random Monte Carlo, and historical sequence. Experts argue over which is best, but most of the rest of us aren't in a position to choose sides. My suggestion: Pick a calculator, or calculators, that cover all three approaches, then compare the results for yourself.
Fortunately, cost doesn't need to be a factor when you're selecting a retirement calculator. There are free offerings in all the major categories. But you may be able to winnow the field by platform. The easiest and friendliest calculators are generally web-based. But if you aren't comfortable with sending your financial data across the Internet, there are good options that will run locally on your desktop, laptop, or tablet instead.
Finally, when you're ready to choose a retirement calculator, check out my list of The Best Retirement Calculators. Out of a field of more than 75 tools, I've hand-picked solid choices in each category. You can sort and search by most of the parameters I've discussed above, plus other features. And there are links to each of the calculators, so you can try them out personally.
Darrow Kirkpatrick is a software engineer and author who lived frugally, invested successfully, and retired in 2011 at age 50. He writes regularly about saving, investing and retiring on his blog CanIRetireYet.com.
For more help calculating your needs in retirement:
The One Retirement Question You Must Get Right
How to Figure Out Your Real Cost of Living in Retirement
4 Secrets of Financial Freedom