Do These 5 Things Now If You Want to Retire in 5 Years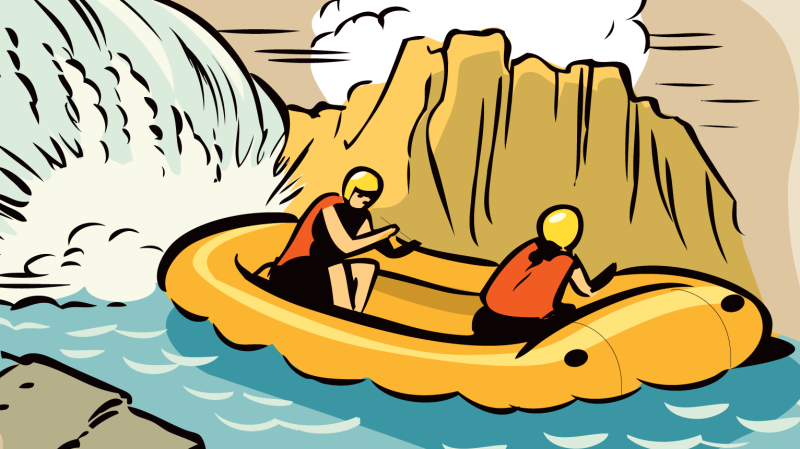 Illustration by Mark Matcho
At every stage of your journey to retirement, you need to know the essential money moves you should be making, the savings target you're aiming for, and the ideal mix for your investment portfolio. As you move from the starting-out years to the peak of your career, those checkpoints change. When you're on the cusp of retiring, here are the crucial things to do.
1. Saving and Investing: Put real numbers on your retirement
Why it's key • You can't see if you're on track if all you're doing is guessing. In the Employee Benefit Research Institute's 2015 Retirement Confidence survey, 40% of retirees reported that expenses were somewhat or much higher than expected.
How to do it • A one-time review with a financial planner ($1,200) would be money well spent. Or go DIY. Fidelity has a useful budget worksheet online. You can see if your projected income will cover your expenses with the T. Rowe Price retirement income calculator.
2. Work: Book time with a career coach
Why it's key • While the unemployment rate for people 55 and older is lower than for any other age group (3.8%, vs. 5.1% overall), older workers who are laid off have a much harder time landing a job and often take a pay cut when they do.
How to do it • You're more vulnerable if you're an old hand, but a total career change is risky too. "The idea of following your passion sounds great, but it's difficult to pull off," says Stephen Adams, president of the American Institute for Economic Research. A coach can help you identify ways to capitalize on your experience. Ask your peers for one who knows your field. An initial meeting should be free; then it's typically $150 an hour, the International Coach Federation reports.
3. Debt: Decide whether you should be mortgage-free
When you pay off your mortgage early, you essentially earn a return equal to your interest rate. So the decision on whether to make extra payments comes down in part to how much risk you're willing to take with money you'd otherwise invest in stocks and bonds.
Based on Vanguard's capital market projections for 2015 to 2025, a conservative 20% stock/80% bond portfolio would be expected to return an annual 3.9%, about the same as today's 4% average rate on a 30-year mortgage. A more aggressive 60% stocks/40% bonds mix is expected to return 6%. Go 80% stocks, and the forecast return rises to 6.9%. But less than a decade out from retirement, that's a risky bet.
4. Lifestyle: Pick your retirement home
Why it's key • Housing costs are likely to be your biggest retirement expense—40% of total spending on average for people 65 and older, EBRI reports. Downsizing or relocating can lighten that load.
How to do it • Sell the family manse. You can better plan your retirement budget, and sock away more now. To see what relocating would save, use the cost-of-living calculator at areavibes.com.
5. Planning: Simplify your finances
Research has found that money savvy peaks at age 53. To make managing your finances easier down the road, consolidate and simplify now. Roll scattered 401(k)s from previous jobs into a single IRA or your current 401(k). Keeping all your assets with one firm may entitle you to lower fees. Automate what you can, and close extraneous credit lines—two cards should do.
Once you've made these five moves, you're on track to retire soon. To double check that you're on track, use these benchmarks to measure your progress:
Notes: Savings rate assumes retiring at 66, replacing 75% of your pre-retirement income, with Social Security covering 20%; average annual real rate of return of 4%; and 4% initial withdrawal rate, adjusted for inflation. Sources: Morningstar, Northstar Investment Advisors
Read more: