9 Reasons Why You're Never Going to Retire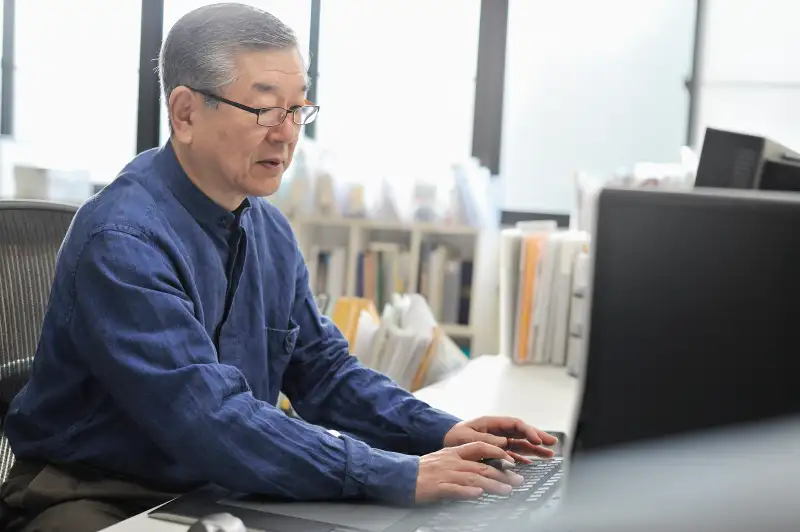 Much has been written about the lack of retirement readiness, but savers still have a long way to go in meeting their future retirement needs. In the United States, only 27 percent of households are on track to cover more than 95 percent of total estimated retirement expenses, according to a recent study by Fidelity.
There are many things people do to sabotage their retirement plan. Here are some reasons why you will never retire, and some steps you can take to get yourself on track.
1. You Confuse Investing With Gambling
Some investors have difficulty distinguishing between investing and gambling, according to financial advisor Kirk Chisholm. "They feel like they need to do something with their investments, or investing becomes boring," he said. "If you spend your entire life saving for retirement, why would you want to gamble the next 30 to 40 years on a bet?"
When it comes to your portfolio's risk level, your investment allocation should take into account your age and time horizon for the money. Typically, you might want to consider taking on more conservative investments the closer you get to retirement age, or if you're already in retirement.
Read More: 10 Signs Your Children Will Have to Take Care of You in Retirement
2. You Waited Too Long to Save for Retirement
Some people wait too long to start saving for retirement, which financial expert Aja McClanahan said can happen for a number of reasons. "The biggest reason… seems to me that people don't understand that time equals money when it comes down to investing," she said. "Waiting too late to start investing for retirement will cause a shortfall in many people's retirement savings."
Calculator: How much will I need to save for retirement?
She suggested several ways to make up for lost time:
Work more — get a side hustle, or take on overtime with your current employer.
Work past your traditional retirement age, if possible.
Cut back on your expenses to invest more and increase your retirement savings balance.
3. You Have Too Much Debt Heading Into Retirement
Having too much debt is one of the biggest hurdles that financial advisor Joseph Carbone has seen when helping clients plan their retirement. Specifically, he found that not having your mortgage paid off when entering retirement can be a potential problem, he said. "By still having a monthly payment when you retire, it often puts a strain on your investments and causes you to withdraw more from the portfolio, which could cause you to run out of money or take more risk than necessary," he added.
4. You Spent Too Much on a House
A house is one of the most illiquid assets that you can own. Tying up too much of your net worth in a house that is bigger than you need or can afford diverts funds that can be saved and invested for your retirement over the years.
"This happens too much — people are house-rich and cash-poor," said financial advisor and author Cary Carbonaro. "Your house can't fund your retirement, and it is a personal use asset with lots of costs, not an investment asset. Correcting the mistake is easy — downsize and use conservative guidelines to determine what you can afford."
Read More: 21 Questions to Ask Yourself Before Deciding to Retire
5. You Spent Too Much on a Car
The average car payment has jumped to $483 per month, Edmunds.com reported, which can be a significant amount of money that isn't funding your retirement. Furthermore, it can also become a perpetual cycle, said financial advisor Benjamin Brandt. "Without proper planning, car payments can become a treadmill of debt, paying off your vehicle just in time for the next one," he said.
He recommended that savers take time to pay themselves first before buying their next vehicle. "Once your current vehicle is debt-free, continue making your monthly car payment into a savings account," he said. "Don't purchase your next vehicle until your savings and the value of your trade-in are enough to buy the next vehicle without debt. Instead of paying interest, you will start collecting it."
6. You're Not Taking the 401k Match
If you're not taking your employer's matching contribution for your 401k, it's important consider finding ways to take advantage of it. "Many people do not fully understand how their employer's matching contribution works," said Jamie Hopkins, professor of retirement planning at The American College of Financial Services. "As such, many employees do not contribute at all to their 401k, or do not contribute enough to receive the full employer contribution, essentially leaving free money on the table."
This is symptomatic of the bigger issue of not saving enough for retirement. Contributing just enough to earn your employer's match might ultimately not be enough to ensure that you reach your retirement goals, but it is a step in the right direction if it results in an increase in the amount you save for retirement. So find out how your 401k plan works, and whether your salary deferral is set up correctly to take full advantage of the employer matching contribution, Hopkins suggested.
7. You Suffer From Need-it-Now Syndrome
The overspending mentality can create a double whammy for retirement savers. Making too many purchases based on wants rather than needs diverts money from your retirement savings. Paying off debt incurred with these purchases also diverts money away from saving for retirement.
"As a whole, our society is far more concerned about what we can have right now than we are about having adequate savings in retirement," said federal retirement expert Chris Kowalik. "The days of saving up for big purchases seem to be over, while the idea of living well beyond our means is all too common."
"Define retirement goals to clearly identify what you want retirement to look like — with dollar signs," she suggested. "By having goals clearly defined, pre-retirees tend to be more cautious of frivolous spending because they know it means they will not have the money they need to have the retirement they want."
8. You're Overestimating Your Investment Return
One way savers could be sabotaging retirement savings is by overestimating their returns in their projections. "In today's high valuation/low interest rate investment environment, historical long-term returns are statistically over-optimistic," said Todd Tresidder, retirement coach at FinancialMentor.Com. "It's mathematically impossible for bond returns to replicate the past 30 years, and stock averages are expected to provide above-average volatility and below-average returns over 10- to 20-year investment time horizons, based on current valuations."
This might mean that investors will need to settle for lower returns than their desired asset allocation might have provided, historically. Or, it might mean taking more investment risk to meet their return objectives — although that can carry severe consequences in a sudden, protracted stock market downturn. A better approach is to either lower your projected expenditures in retirement, or to plan on saving more money for it.
Read More: 7 Worst Investing Mistakes to Avoid
9. You Overreact to Market Volatility
As difficult as it might be not to make big changes to your portfolio in a volatile market, financial advisor Kevin Smith said it's usually best to wait things out. "Given that retirement monies invested in a 401k generally are earmarked for long-term investment, often the best response in the midst of periodic bouts of market volatility is to do nothing," he said. "Financial markets frequently endure numerous ups and downs, but the worst thing one can do during inevitable down periods is to overreact."
There's certainly a lesson to be learned from the financial crisis of 2008 to 2009. There were many stories in the media about investors nearing retirement who sold some or all of their equity holdings, at or near the low point in the stock market drop of that period. Unfortunately, many of these investors booked huge losses and found themselves on the sidelines for the huge stock market gains that have followed, missing out on a chance to recover from their losses.
This article originally appeared on GoBankingRates.