The One Retirement Question You Must Get Right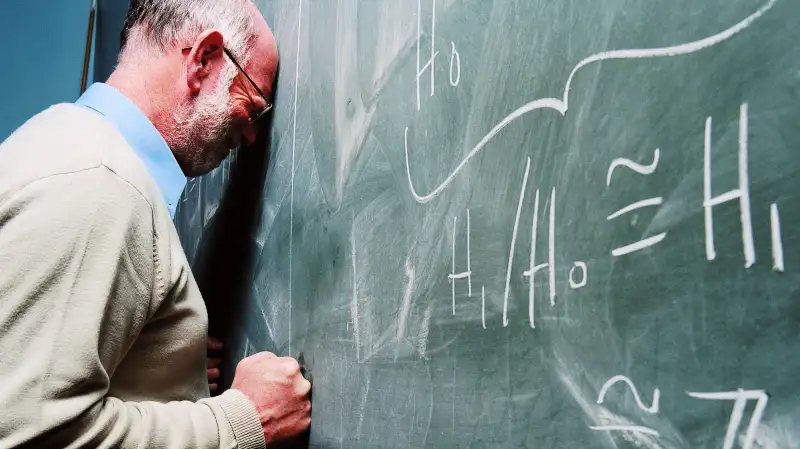 How much money do you need to retire? This is one of the most difficult questions in all of financial planning. Countless words are written, endless fees are charged, and plenty of sleep is lost, just trying to answer it!
But I'll tell you a secret—a truth that none in financial services and few in the financial media will admit. We don't know how much you need to retire! Beyond some broad ranges that have worked in the past, it's practically impossible to calculate the precise amount of money needed to carry you through a retirement lasting decades or more into the future.
Why? Because, in addition to predicting a host of smaller factors, computing how much you need to retire requires pinning down two huge and essentially unknowable variables: the length of your life, and the real return on your investments. (That's the actual return, after inflation.)
If you misjudge your life expectancy by even a few years, you could potentially die broke, or with tens of thousands of unspent dollars on the table. If you misgauge your real rate of return by just 1% (and the pros miss it by more than that, all the time), the error in a half-million dollar portfolio over a 30-year retirement will be about $175,000—one-third of the starting value, and a lot of money to go missing!
So there can be no precise answer to this question. And, yet, you must answer it, in some fashion, if you don't want to go on working forever. So where do you begin?
As I've written before, knowing your expenses is an essential first step to retirement planning. You simply must know what it costs you to live each month, in order to get any sense for what you must save to retire.
From that monthly expense number you can subtract any guaranteed, inflation-adjusted income that you are certain to receive in retirement: Social Security for many of us, pensions for a fortunate few, and annuities for those who buy them.
Your remaining expenses must be funded from your investment portfolio. The traditional approach has been the 4% Rule, which states that you can withdraw 4% of your portfolio in the first year, then adjust that withdrawal amount for inflation each year, without fear of running out over the course of a 30-year retirement. However, some experts say this rule is too optimistic for the current difficult economic times, with low interest rates and high market valuations. On the other hand, if you retire in better economic times, or if you choose to annuitize your assets, the rule might be too conservative. (You can find online tools that will let you see the impact of using different economic assumptions—I mention three of the best retirement calculators in this article.)
Boiling down all the research papers, case studies, and opinions that I have read on this topic—and I read about it nearly every day—I can tell you this: The safe withdrawal rates from your retirement savings probably range from about 5% on the optimistic side to about 3% on the conservative side.
That means, for example, if your living expenses not covered by guaranteed inflation-adjusted income were $3,000 a month in retirement, then you would need between $720,000 in savings on the optimistic side, to $1.2 million on the conservative side, to provide for your lifestyle over a several-decade retirement.
Thus if your savings were in that range you could consider retiring. But there is more to it than that, especially for an early retiree. You would also need to factor in the risk that you would run low, and your ability to do something about it. That risk would be a function of the economic environment you retire into, and the longevity factors in your family. The ability to do something about it would be a function of your age and health at retirement, your professional skills, and your lifestyle flexibility.
In the end, there is no simple answer to the question "Do I have enough to retire?" But, there is a range of possibilities, based on historical data and your own risks and capabilities. And, even after you've made the retirement decision, you still need to assess and drive your retirement, especially in the early years. So, once you've started on the retirement journey, don't fall asleep at the wheel!
Darrow Kirkpatrick is a software engineer and author who lived frugally, invested successfully, and retired in 2011 at age 50. He writes regularly about saving, investing and retiring on his blog CanIRetireYet.com. This column appears monthly.