Forget Feel-Good Resolutions! Just Do These 3 Retirement Tasks in 2015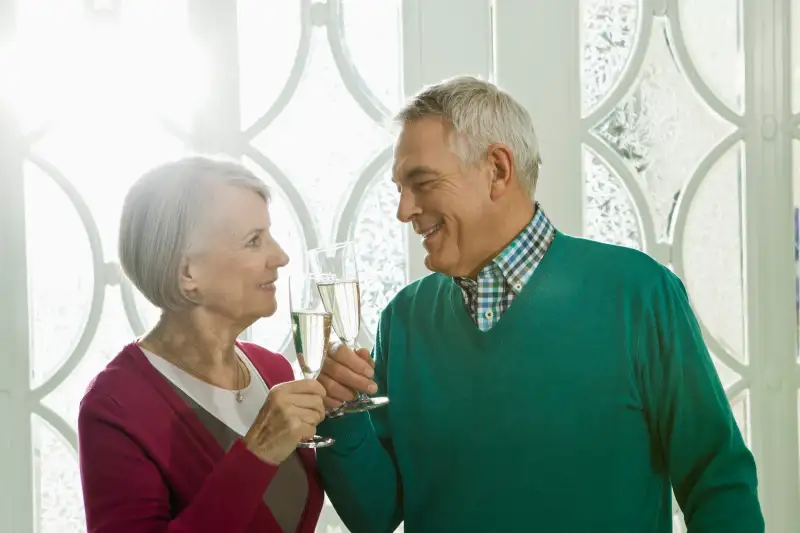 Fidelity Investments reports that the number of people making New Year's financial resolutions is down 28% from last year. Excuse me if I don't see this as cause for alarm. In fact, I think we should ditch the whole resolution thing and just focus on achieving a few key retirement-planning goals.
I wouldn't go so far as to say New Year's resolutions are a waste of time. Indeed, Fidelity's sixth annual New Year Financial Resolutions Study suggests that people who make them might be better off than those who don't.
But let's be honest. The resolution ritual is often more about letting us feel that we're improving our finances rather than a realistic way to set concrete goals and track our progress toward meeting them.
If you feel the need to make some resolutions, fine. But if you really want to make headway toward a secure retirement, I suggest you also identify a few specific tasks that are challenging but doable and that can definitely improve your retirement prospects.
Here are my three candidates.
Task #1: Save at least 15% next year. Saving more is the most common financial resolution. Some people even put a number on their resolve: an extra $200 a month on average in Fidelity's survey. But as admirable as the intention to save more may be, you'll be much better off if you set a savings target that's actually based on achieving some larger goal, like a comfortable retirement.
That's where the 15% figure comes in. While it's impossible to know exactly how much you should save to have a decent shot at maintaining an acceptable standard of living throughout retirement, a recent study from the Boston College Center for Retirement cites 15% as the percentage of salary the typical American household should be putting away each year.
There are plenty of good ways to save, but you'll increase your chances of socking away this amount each year if you put your savings effort on autopilot. The easiest way to do that: sign up for your 401(k) plan. If your plan, like most, offers employer matching funds, you'll find it easier to reach 15%. If you don't have access to a 401(k), open an automatic investing plan with a mutual fund company and have 1.25% of salary (15% divided by 12) transferred each month from your checking account to your fund account.
Task #2: Do a rigorous portfolio review. Lots of people give their retirement portfolio the once-over this time of year. Some may even go to the trouble of rebalancing it. But I'm talking about taking a much more in-depth look at your retirement investment holdings.
Start by completing a risk tolerance questionnaire. That will give you a good sense of how your portfolio should be allocated between stocks and bonds. By then plugging your investments into a tool like Morningstar's Portfolio Review, you can see whether your holdings jibe with your appetite for risk. Over the course of a long bull market like we've had the past five years, many investors end up with a higher stock stake than they should have—something they often don't realize until the market crashes.
Next, go for an even deeper dive to see how your portfolio is allocated among different types of stocks and bonds. Are you dangerously over weighted in risky small-cap stocks? Have you loaded up too heavily on low-quality bonds in search of fatter yields? Your portfolio's stock and bond allocations don't have to match the make-up of the overall stock and bonds exactly. But if they get too far off, you may be taking on outsize risk.
And don't forget fees. It's pretty easy to assemble a portfolio of stock and bond funds or ETFs with annual expenses less than 0.5%. You may even be able to have your portfolio professionally managed for roughly that amount, if not less. High costs drag down performance, so go over your holdings to see if there's a way you can scale back what you're paying in fees.
Task #3: Give Yourself a Retirement Check Up. Unless you actually crunch the numbers, it's impossible to know whether you're on track for a comfortable retirement. Fortunately, running the numbers isn't very time consuming or difficult these days. Just go to a retirement income calculator that uses Monte Carlo simulations, plug in such info as the amount you have saved, how much you're putting away annually (or spending, if you're already retired), how your money is invested and how long you need your savings to last, and you'll come away with an estimate of the probability that your savings will be able to sustain you throughout retirement.
If that probability is uncomfortably low—say, 70% or less—then repeat the exercise to see what adjustments will improve the odds. Typically, going to a higher savings rate or postponing retirement a few years (or both) will trigger the biggest improvement. If you don't like doing this sort of analysis on your own, you can always hire an adviser to do it for you.
Feel free to make a longer list of goals and resolutions for the New Year. But if you complete just these three tasks, you'll know you've taken meaningful steps that to boost your shot at a secure retirement in the coming year and beyond.
Walter Updegrave is the editor of RealDealRetirement.com. If you have a question on retirement or investing that you would like Walter to answer online, send it to him at walter@realdealretirement.com.
More from RealDealRetirement.com:
How To Invest In Today's Topsy-Turvy Market—And In The Year Ahead
The Smart Way To Double Your Nest Egg in 10 Years