Why I'm Returning My Apple Watch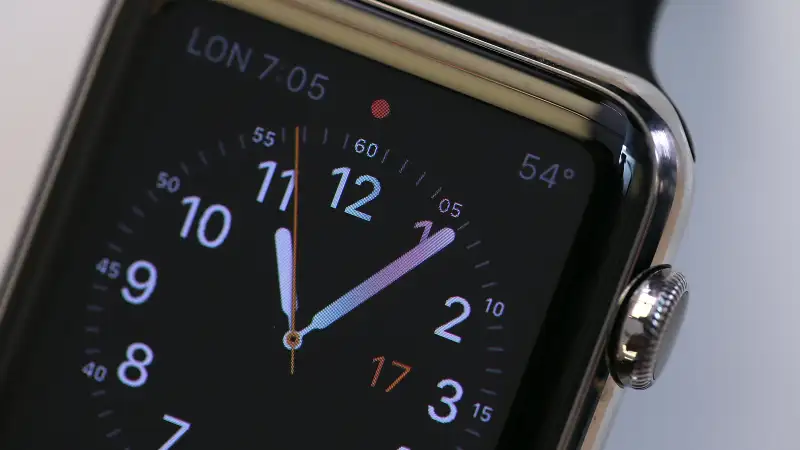 Justin Sullivan—Getty Images
I waited two months after launch, but I did end up buying an Apple Watch. I picked a 42 mm Apple Watch Sport, which retails for $399. That's on the low end of the spectrum as far as Apple Watch's pricing goes, and there was no way I was going to part with $17,000 for an Apple Watch Edition, which is quite literally exactly what I paid for my car.
Yet merely days after receiving the device, I've already decided to return the Mac maker's first wearable product. I'm generally an early adopter of most things Apple, and most of my reasoning for returning the device is personal. I'm not saying the Apple Watch is overall a bad product. It's just not for me. Not yet.
Here's why.
Apple Watch as a notification device
It appeared that most of my interactions with the Apple Watch revolved around the notifications it would send me. Texts would come in. It tells me to stand up. There's a thunderstorm brewing tonight. While it's undeniably an added convenience to get notifications on my wrist, the value of that convenience doesn't quite justify the price tag when it was becoming one of the primary uses of the device. I needed the Apple Watch to be something more.
Apple Watch as a communications device
Apple has spent a fair amount of type trying to hype up its new Digital Touch communication service, with which you can send drawings, taps, and heartbeats to friends and family. In practice, I found the feature completely useless. Beyond the fading novelty of sending random doodles (I'm a terrible artist) and taps, I couldn't see myself using Digital Touch in real-world applications. On top of that, my wife didn't get an Apple Watch, so I also had no one to send my heartbeat to, because to send it to anyone else would certainly flirt with infidelity.
"You sent your heartbeat to her?" Image source: Apple.
But I also quickly realized that I was utterly uninterested in checking my email on such a tiny display. Not only are the vast majority of emails not formatted in a way that Apple Watch can display them (many emails nowadays are formatted in HTML, which the Apple Watch doesn't support), but the Watch is also not a realistic way to respond to an email if need be. Besides, my iPhone is in my pocket, so I might as well just check my email from there.
The same goes for iMessages. Sure, Apple's bizarre animated emojis are unique to Apple Watch, but the experience is more catered to reading messages instead of replying. Voice dictation for inputting text seems less accurate than on the iPhone.
Apple Watch as a fitness device
Perhaps the one area where I had the highest hopes for Apple Watch was fitness. I'm the first to admit that I could use a little bit more exercise, but Apple Watch didn't really motivate me to get up and out in the way I had hoped. Besides, there are plenty of other devices that offer comprehensive health and fitness tracking for a whole lot less, albeit with the potential trade-off of having to wear two things on my wrist. The Fitbit Flex costs just $80 right now on Amazon.com's Prime.
If I'm going attempt to break free from my sedentary lifestyle (only to probably fail), I'd rather pay less.
Apple Watch as a payment device
Using the Watch as a payment device was probably one of the most impressive experiences I had with it. To use Apple Pay, you simply double-press the button on the side, and Apple Watch is ready to pay at retail locations where Apple Pay and contactless payments are supported. It easily made for the most convenient payment I've ever made -- double-pressing the button and then tapping the Watch on the register.
It's not necessarily a huge improvement over paying with an iPhone, which is already extremely seamless, but it was undeniably smooth. In fact, the biggest overall problem was that Apple Pay isn't accepted at all of the places where I shop, but the company continues to aggressively grow its footprint.
Apple Watch as a first-generation device
All of this will get better in time. I'm not ready to spend $400 to adopt a product with some early (although not entirely unexpected) shortcomings, only to get locked into the inevitable and ongoing upgrade cycle that's associated with all tech gadgets. I'm already on enough upgrade tracks for the time being. Instead, I'd rather wait for the second-generation model, and 9to5Mac has already given us an idea of what to expect.
By then, watchOS 2 will have been released, adding important functionalities such as native third-party apps and third-party complications. Third-party developers will also have greater access to the Watch's hardware and sensors. In essence, watchOS 2 will focus on enabling innovation from third-party developers, which is critical for the platform to thrive.
It's not clear yet whether Apple will redesign the second-generation model altogether (beyond the expected addition of a FaceTime camera that 9to5Mac refers to), but we do know that Apple's quest for the thinnest and lightest products it's ever made will never end. Both the iPhone and iPad were completely redesigned after their respective first generations, so it's entirely possible that Apple Watch will follow the same pattern. At the same time, Apple has set a precedent that when it enters a new product category at a particular price point, it generally stays in that range with subsequent iterations. The Apple Watch's $350 entry-level price is unlikely to budge.
Even though I'm returning this one, I'm confident that I'll buy the next one -- and keep it.
Evan Niu, CFA owns shares of Apple.
Read next: Why the Apple Watch Isn't a Huge Threat to Fitbit
More From Motley Fool: