Richard Branson on Hot Air Ballooning and Risks Worth Taking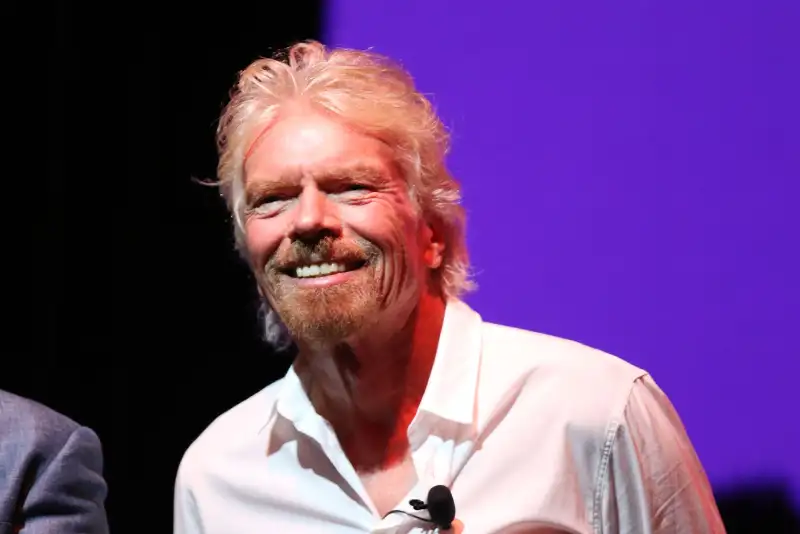 Aaron Davidson—Getty Images
Who, if anyone, on this planet is living their best life? The shortlist of candidates would have to include Richard Branson.
The British billionaire and founder of the Virgin group of companies not only makes a very good living, but he seems to be having a hell of a time doing it.
A new documentary on Branson's hot-air ballooning adventures titled "Don't Look Down," is being released in select theaters on Nov. 11.
For the latest in Reuters' "Life Lessons" series, Branson gives a few pointers on embracing a high-risk, high-reward life.
Q: Your parents encouraged your taste for adventure. What life lessons did they pass along to you?
A: When I was around five years old, my mum stopped three miles from our home and told me to find my own way back. Granted she was punishing me for causing mischief in the back seat, but her goal was to teach me how to overcome my shyness and ask others for directions.
Q: Are your risky ballooning adventures an apt metaphor for how you approach business?
A: My escapades in "Don't Look Down," are certainly high-risk. We needed to find a way to promote our new airline. I think Joan, the kids and my parents might have been happy if I had found a way not to fly the world's biggest-ever hot air balloon in a jet stream across the Atlantic Ocean. However, my sense of adventure got the better of me, and these ballooning adventures helped put Virgin on the map.
Q: The film begins with the story of the almost accidental launching of Virgin Air. What did that experience teach you about entrepreneurship?
A: The moment of inspiration came from a time when I was stranded in the British Virgin Islands. I had a beautiful lady waiting for me, but the airline had canceled the flight as there were not enough passengers. As a joke, I grabbed a chalkboard and wrote BVI one-way $39. Then I wrote 'Virgin Airlines' on the top. I found all the passengers who had been bumped and filled up my first plane. Moments of frustration are often a spark of brilliant ideas and solutions.
Q: What are your strategies for handling wealth?
A: Reinvest the money you make to improve your existing company. Keep your eyes open for new sectors or countries to expand in. We started in music and retail, but used our success there to create many different businesses beyond the airlines which are now the mainstay of the group.
Q: Any money mistakes you made along the way, that you would like to have back?
A: I can remember a number of occasions earlier in the history of Virgin when the bank manager came to see me on the Friday and told us he was going to close Virgin down on Monday morning. We would spend the whole weekend scrambling around to avoid going bankrupt and somehow would always find a way to keep going.
One of the most painful things I have ever had to do was sell Virgin Records to EMI. We did it to keep our other businesses, namely Virgin Atlantic, going.
People might say, 'Why were you upset when you'd just made $1 billion?'
We had built the company from scratch and just signed people like Janet Jackson and The Rolling Stones. It was a sad day, but without it, we wouldn't be where we are today.
Q: With your ballooning adventures, you came close to death more than once. What did those moments teach you about what is important in life?
A: I have had countless near-death experiences throughout my life, and I wouldn't say any have deterred my appetite for adventure.
They have made me think about the type of risks I am willing to take, for my businesses and my family. My family mean the world to me. We are lucky to be a very close-knit group. I have recently had some extra responsibility in my life when I became a 'Grand-Dude.' I have enjoyed spoiling my grandchildren and love spending any spare time I have with them.
My family is an adventurous bunch. Holly, Sam, my nephew Noah and I just completed the Virgin Strive Challenge, traveling from the base of the Matterhorn to Mount Etna, entirely on human power.
I don't think any true entrepreneur - or adventurer - would let a little risk of failure put them off.