The 1 Book You Should Read About Money, According to NFL Star and Entrepreneur Richard Sherman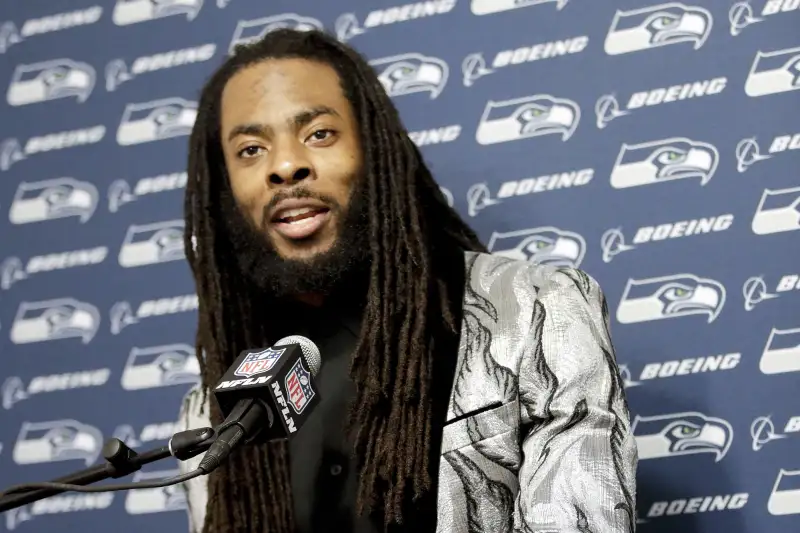 Over the last several years, NFL star Richard Sherman has been rather forward-thinking about his finances. He became an early adopter of cryptocurrency when he started accepting Bitcoin on his website for merchandise, and he recently told Money that he saves 60% of every paycheck he gets.
So where did this inspiration come from? Sherman says the book Rich Dad Poor Dad by Robert T. Kiyosaki changed his outlook on money.
"It was the book that opened my eyes to the way money really works," he told Money. "It blew me away."
Sherman says he first read the book about 10 years ago, when he was a student at Stanford University in Palo Alto, California, where he played football on a scholarship. He grew up in Compton, California, and says getting to Stanford was a bit of a culture shock; he didn't have the financial resources many other students had.
"As a kid, it was so ridiculous how I saw money, how my parents saw money, how my family saw money," he says. "My parents were $40,000 in debt their entire lives. They went bankrupt twice. It was crazy. They'd get their taxes back and spend it all on gifts, things they wanted, trying to pay the cars off. Getting into more debt. But [the book] changed my perspective."
Released in 1997, Rich Dad Poor Dad was a massive bestseller, selling tens of millions of copies worldwide in the last two decades. One of its main arguments is that the public school system does nothing to teach kids about money and finances, and instead, street smarts is more of an asset for wealth building. Some, like Sherman, praise it. Some are critical of its premise and the advice within, arguing that Kiyosaki is just another salesman trying to make a quick buck.
Regardless, it seems to have worked for Sherman, who is the highest paid cornerback in the NFL — his most recent contract has him earning a guaranteed $40 million over 4 years.
"When I was growing up, nobody gave me the book on how to invest in stocks, how to invest in real estate," he says. "I was naive to everything. I think nowadays, players are more informed because it's so much more accessible."
We've included affiliate links into this article. Click here to learn what those are.